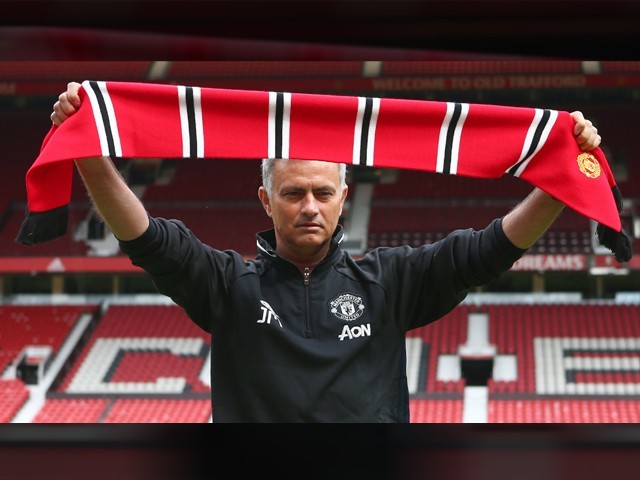 Jose Mourinho has been sacked by Manchester United. His time at United came to an end after two and a half years in charge. It was an impending axe that was bound to fall on the fervid manager after the dismal performance of Manchester United this season, which is United's worst start in 28 years. The defeat against Liverpool proved to be the final jolt required to oust Mourinho. A dejected looking Jose Mourinho the head coach / manager of Manchester United looks on during the Premier League match between Liverpool FC and Manchester United at Anfield ...
Read Full Post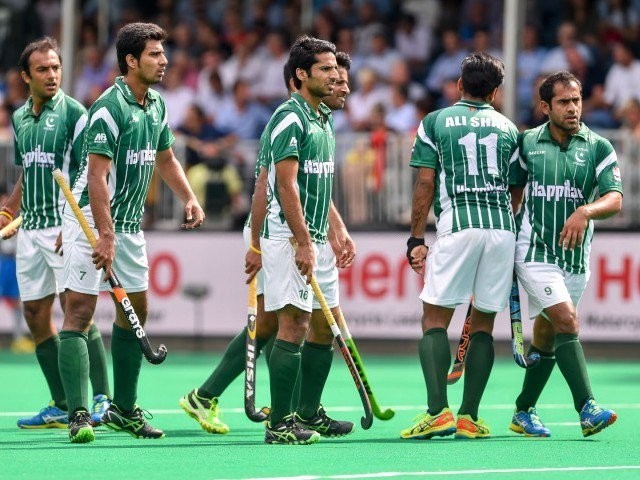 The Pakistan Super League (PSL) final in Lahore at the start of the year was a major milestone in present day cricketing history of our country. Peshawar Zalmi celebrate their PSL win over the Quetta Gladiators at Lahore's Gaddafi Stadium. Photo: AFP Firstly, it helped provide the local spectators with a major sporting spectacle at par with what the best of the world has to offer. Secondly, it was helpful in putting a stop to the worrying trend of international players avoiding Pakistan as a sporting destination. The recent staging of exhibition football matches in Karachi and Lahore made sure ...
Read Full Post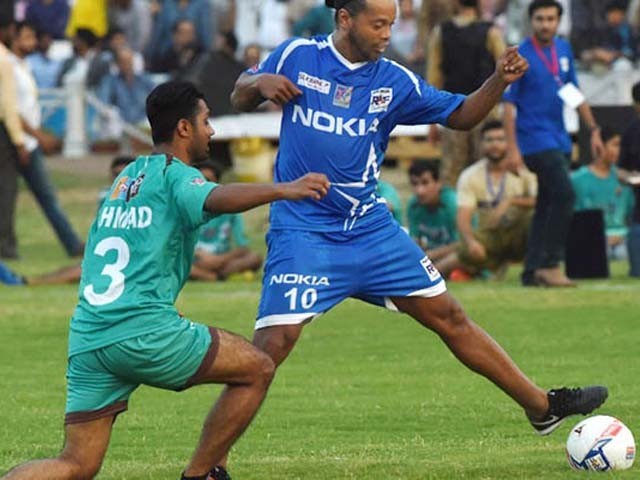 A few days back, I overheard a child on the street say the following to his friends, "Yaar aaj cricket nahi, football kheltay hain." (Let's play football instead of cricket today.) This might be normal in other parts of the world but in a country like Pakistan, where cricket takes the lead amongst other sporting activities, it was virtually impossible. Football may not be flourishing the way it should be in Pakistan, at domestic and international level, but that has not been a hindrance in the ever increasing levels of interest in football. Gone are the days when people used to say, "Pakistan mein football kaun dekhta/khelta ...
Read Full Post
Being a hard-core Liverpool (LFC) fan, hating Manchester United (Man Utd) and anything associated with it is part of my soccer DNA – Football tribalism at its fanatical best! So unsurprisingly, when it comes to rating David Robert Joseph Beckham, I always thought the ex Man Utd player was an overrated footballer. It's not just his on-field abilities that underwhelmed me, I also could never wrap my head around the media circus that David Beckham's supposedly off-the-field iconic status attracted.
Loading ...
So when a couple of days back I found myself liking a 'shared' Facebook status of his, it naturally was ...
Read Full Post
On December 19, 2015, Manchester United displayed a humiliating 2-1 loss to Norwich City, followed by another miserable loss of 2-0 to Stoke City this week. It seems like Louis Van Gaal (LVG) is losing the plot with his team's poor results. However it's not the result alone, it's the dull style of United's performance that has caused immense distress amongst the fans. It has been witnessed that LVG's side enjoys tremendous amount of possession throughout the matches, but they seem to lack the cutting edge or creativity to find the end product. Unfortunately, United has struggled in the last ...
Read Full Post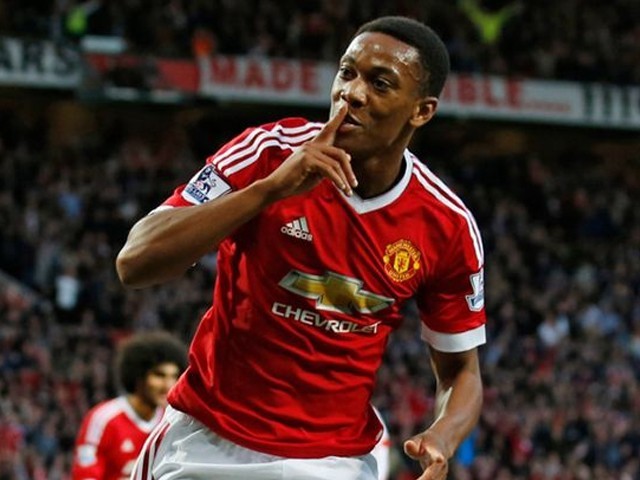 When it comes to making memorable debuts for Manchester United, you think back to Wayne Rooney's hat-trick against Fenerbahce SK and Federico Macheda's injury-time winner against Aston Villa.We can now add Anthony Martial to that list after his wonderful goal which helped United seal a 3-1 victory over bitter rivals, Liverpool. Old Trafford's deadline day purchase of Martial prompted three responses, 1. Martial who? Rooney and Michael Carrick admitted they had barely heard of him before. 2. A panic buy due to the paucity of options upfront bought for an absurd fee. 3. The next Thierry Henry? Titled so for his style of play as ...
Read Full Post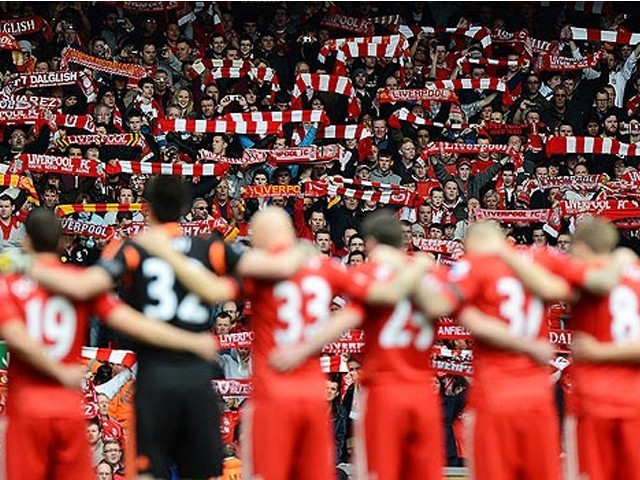 Having seen the worst possible starts from the once-mighty Reds since 1982 in the Premier League, the Merseyside giants travelled to the outskirts of Bulgaria to take on Ludogorets Razgrad with the hopes of securing their berth in the last 16 of Europe's elite club competition. The fact that the Bulgarian side – currently in their first Champions League campaign and with a record transfer fee of just $1.5million – stands tall in front of the Reds is a matter of concern for Liverpool manager Brendan Rodgers, who has been piled with criticism in the recent weeks for his ...
Read Full Post
It's always hard to let go of someone who has been the backbone of a team for over eight years. Manchester United captain and central defender Nemanja Vidic is all set to leave the club at the end of the season. Giving his farewell speech to his supporters and team mates. Photo:AFP Vidic, 32, has already signed a contract this year in March, with Italian giants Inter Milan and will join them from next season. However, Tuesday night the Serbian played his last home game for Manchester United at Old Trafford and was given a rousing farewell after the game against Hull City. In ...
Read Full Post
If the English Premier League can be defined by one contest, it is the one between the two most illustrious and successful clubs, Manchester United and Liverpool FC. That is one fixture (in fact two, if you count home and away fixtures) every season that never fails to entertain you for reasons varying from sheer brilliance to absolute controversial. After the racism controversy surrounding Patrice Evra and Luis Suarez where Suarez was found guilty not based on any "evidence" but on a "balance of probabilities" (which I believe has to be the flimsiest way of deciding on one's guilt especially in a case as ...
Read Full Post
There is a line of thinking in certain quarters of the football world that considers World Cup glory to be the pinnacle of achievement in the beautiful game. According to this hypothesis, you can only be a true great if you achieve great things in international football – particularly at the World Cup. But what of individuals who never played because their teams were too weak to qualify for these tournaments? Or did not have the national sanction of their countries to do so in spite of being the leading lights of a club football? I would like to explore ...
Read Full Post