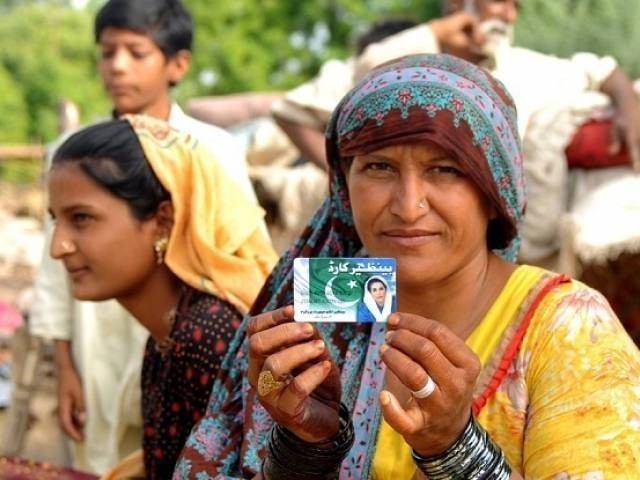 The art of turning a non-issue into a controversy seems to be a favourite habit of the Pakistan Tehreek-e-Insaf (PTI) government. From the moment it came to power, PTI has only been good at changing the names of projects initiated by former governments and trying to re-launch them under its own name. The inauguration of the Lahore to Multan Motorway and the opening of the Bagh Ibn-e-Qasim in Karachi are examples in this regard, for the latter was already inaugurated while the former was a project almost completed by the Pakistan Muslim League-Nawaz (PML-N) government. As the prime minister is a media-savvy person, ...
Read Full Post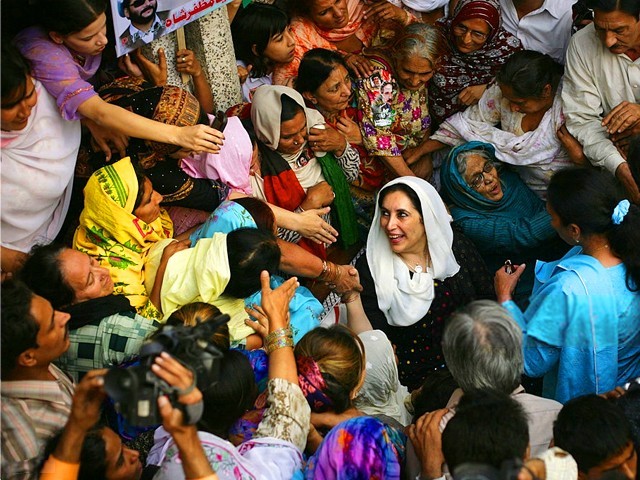 I still remember the date. It was October 18, 2007, the day Benazir Bhutto returned from self-exile. I was posted in Karachi at the time, and it seemed as if an electric vibe was going through the entire city. As I returned from the office, I could see cars and buses full of people, many of whom were waving the Pakistan Peoples Party (PPP) flag. I was with a colleague who, after seeing those PPP supporters, could not hide his disgust and remarked: "Jahil qaum hai. Itni corrupt aurat ko welcome kar rahi hai. Yeh Bhuttos mulk loot ker kha gaye. Tab ...
Read Full Post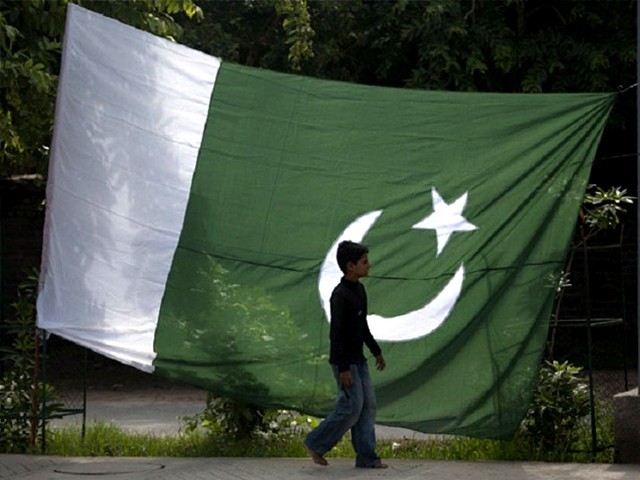 Many today will be looking back at the two fateful days in our history that share a common date – March 23rd. The first of these was in 1940 on which the Lahore Resolution was adopted, calling for the formation of a separate state for Muslims in the Subcontinent. The second was in 1956 when the Dominion of Pakistan became the Islamic Republic of Pakistan with the passage of our first Constitution. The past is all well and good. And much will be made of it today. But the questions that we really need to be asking, as the years ...
Read Full Post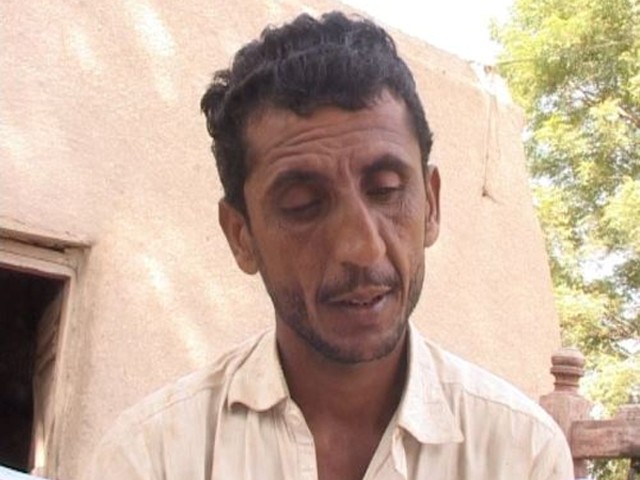 Ali Hassan Brohi is a 30 year-old father of five children and a farmer from Dorr, Sindh. Seven years ago, after his matriculation exams, Brohi had to discontinue his education. He didn't have a choice. His father, the family's sole breadwinner who died in 2004, had passed away. A year later, his mother passed away too. The demise of his parents left Brohi's world destroyed and dreams unfulfilled. The responsibility of taking care of his siblings fell on his shoulders. He secured second position in Hyderabad board of intermediate and secondary education and tried hard to continue his studies but he could ...
Read Full Post
The news of a bomb-blast at an imambargah in Shikarpur rocked the nation on Friday. But the attack was particularly shocking for my family. They remember a different Shikarpur – a land of peace, tolerance and Sufism, a land once called the 'Paris of Sindh'. Many a wars have been fought by people coveting dominion over the emerald city. In the Journal of the Asiatic Society of Bengal in 1841, Lieut. Postans describes Shikarpur as, "The most important town in the country of Sindh in point of trade, population and influence". My father was born in Shikarpur, my grandfather was born in Shikarpur, as was his father ...
Read Full Post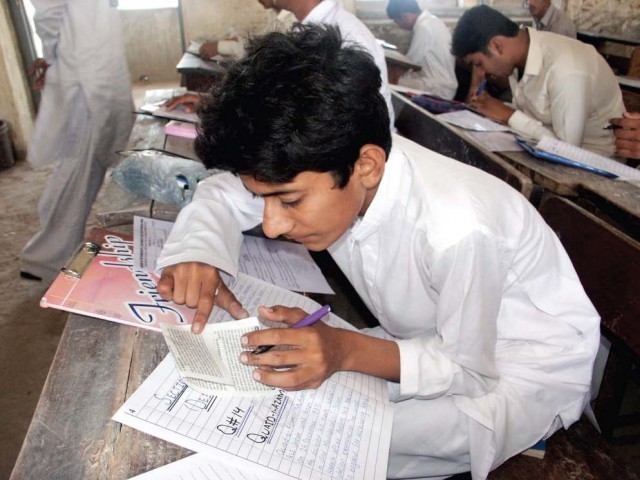 The youth, of any country, is always considered its greatest strength and an educated youth is an even stronger pillar for the state. However, these pillars cannot remain strong if young students start looking for shortcuts in their educational life. If such a situation does occur, a decline in a nation's progress will be the inevitable result. Sadly, this process of decline is already in motion in Pakistan. Cheating culture is increasingly prevalent in our education system and it has become a pervasive phenomenon over here. Despite high claims and solemn promises, respective authorities have failed to curb the rampant and blatant cheating culture ...
Read Full Post
Being a democratic country, Pakistan is governed by the National Assembly comprising of elected representatives from all over the country. The very essence of democracy is that all citizens are considered and treated as equals with equal rights and opportunities given to all of them. The total population of Pakistan is currently said to be 182, 490,721 out of which around 23, 500,000 lives in Karachi which means that almost 13% of Pakistan's population are Karachites. Although the last census was conducted in 1998, the data used here is based on estimates in 2013 calculated through the population growth rate as accepted by the ...
Read Full Post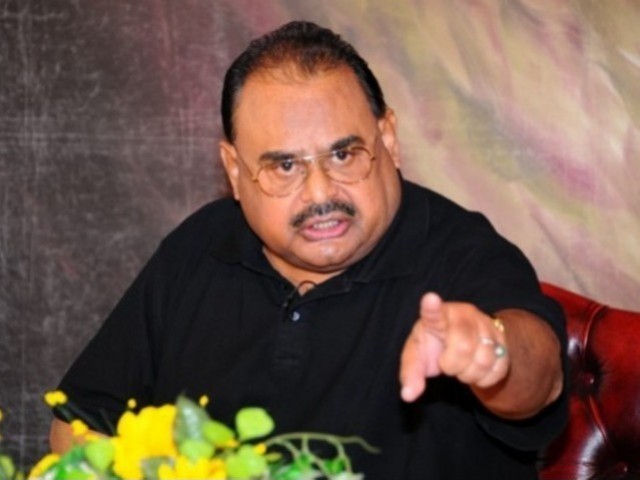 Ever since Muttahida Qaumi Movement (MQM) Chief Altaf Hussain demanded a separate province for the Urdu speaking population of Sindh, local media and politicians have by and large framed the debate firmly against the MQM. As has always been the case, any stance that the MQM takes is somehow twisted and presented as anti-state, and this time was no different. The demand for a separate province is never a preferred or pleasant one, as Altaf has stated himself. However, instead of focusing on the cause of such a demand, most of our media anchors, politicians and nationalist leaders pounced upon the opportunity to bash the party instead. While the ...
Read Full Post
The upcoming local government elections could provide an opportunity to address issues of governance in Karachi provided the local governance system is strengthened to compensate for the division of the province into a rural and an urban part.  A discussion on these issues is normally framed in terms of the political parties involved. Unless some structural issues are addressed, a change in political parties would only be a change at the margin. One of the problems with Sindh is that it is the only province in Pakistan where a distinction has been made between urban and rural areas. An unintended consequence of this is that ...
Read Full Post