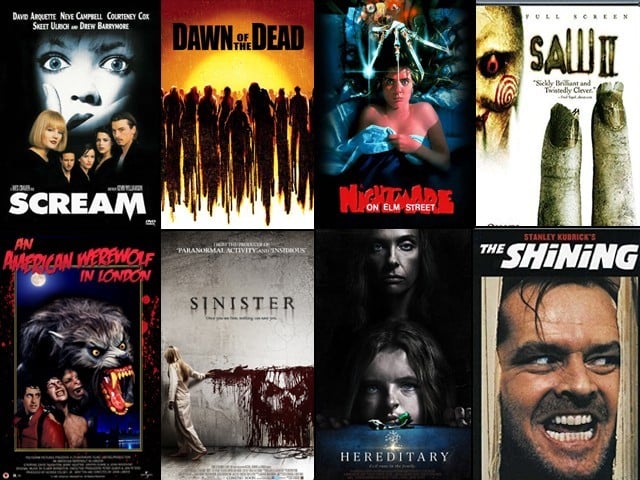 Halloween is a particularly spooky time of the year, and nothing gets you quite in the mood for the season like a scary movie. Now, the horror genre is an acquired taste, which is why this list features films with everything – from zombies, ghosts and werewolves to bone saws, the spawn of satan, and Jack Nicholson beating the door down with a hatchet. There's trauma for those who truly seek it, but also something lighter in tone for those who prefer their horror mild. Without further ado, the following are 10 films to watch (or re-watch) this Halloween. 10. Sinister ...
Read Full Post
Something strange has happened amid the recent allegations levelled at Kevin Spacey by actor Anthony Rapp, who claims Spacey assaulted him – then aged 14 – at a 1986 Hollywood party. Oddly, nobody has asked Rapp what he was wearing at the time. Nobody asked why it took him so many years to report the abuse. Nobody asked if he were being paid to speak out, was a gold-digger, or just wanted attention. Nobody asked if he had a grudge against Spacey, or was a man-hater. Nobody asked why he freely went to Spacey's house, or said he shouldn't have been there. Nobody ...
Read Full Post
Every once in a while, there comes a piece of visual art that is bashed and praised in equal measure. A movie which has the remarkable potential to infuriate and stimulate at the same time. Facing an intense backlash from the audience, Paramount Studios had to release a statement defending its latest release. There is no denying the fact that Darren Aronofsky's Mother! is an extremely confusing riddle wrapped in a mystery, hidden inside an enigma. Aronofsky's current girlfriend, Jennifer Lawrence, plays the titular character. In the movie, she is the better half of Javier Bardem, who plays a famous ...
Read Full Post
Macbeth is yet another adaptation of the famous 17th century Shakespearean tragedy. The film is a story of loyalty, seduction, desire, betrayal and ultimately, justice. Anyone who has ever even heard of the famous Bard could arguably be well aware of the story of Macbeth. Macbeth has been adapted countless times into film, from Akira Kurosawa's feudal Japanese Throne of Blood (1957) to Roman Polanski's more traditional Macbeth (1971) or even Vishal Bhardwaj's Indian backdrop of Maqbool (2003). But the question is; does Justin Kurzel's version bring anything new to the famous story of betrayal? Macbeth is visually stunning, with each ...
Read Full Post