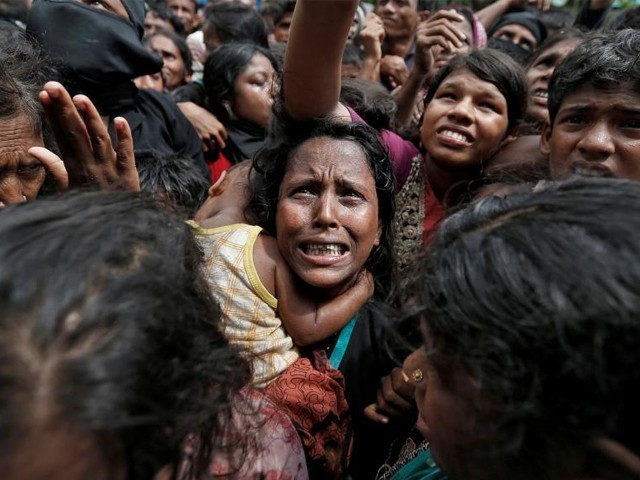 "The world has abandoned us," was the message that was sent loud and clear last year to the global community from the victims of Aleppo, Syria. There were clear reports of chemical attacks against inhabitants, including children, perpetrated by the Syrian regime. Yet, the international community watched helplessly as rebel-held parts of Aleppo, the largest town in Syria, descended into a humanitarian catastrophe. While the crisis received reasonable coverage in international media, it failed to mobilise large-scale demonstrations in western capital cities. There were more people gathered in front of the French Embassy to mock the burkini ban than there were to ...
Read Full Post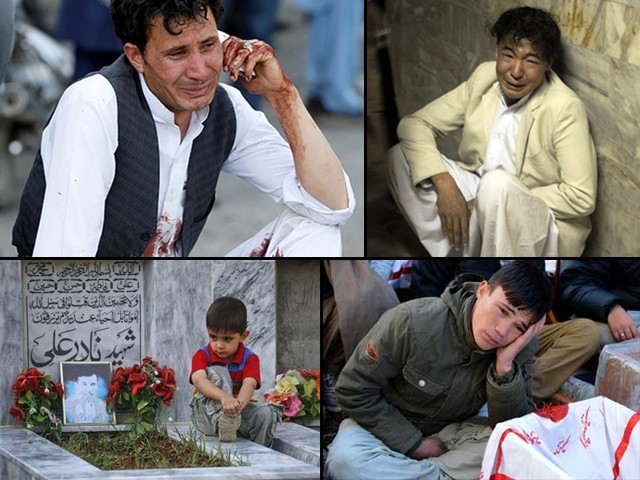 Last week, when I was planning a trip to Quetta for training, Mujeeb Hashmi, a friend from work, asked me to wear shalwar kameez, not only to the airport but also whenever I went out and about in the city. Hashmi, being a veteran filmmaker, has been to almost every habitable area of Pakistan – so I had to pay heed. He also warned me to be wary of certain localities within the city such as Hazara Town and Alamdar Road, given the violence witnessed by the city in the past. He was right. Quetta made a great first impression on me – ...
Read Full Post
The Taliban government in Kabul during the 1990s had become symbolic, not only of political barbarity, but also of great cultural intolerance. They wanted to obliterate all the symbols present in the country that did not relate to its Islamic history and culture. The destruction of the Bamiyan Buddhas – which symbolised the epitome of Afghanistan's history and heritage – was a brutal extension of that mentality. Today, India's ruling Hindu party is besieged with a similar sectarian outlook. It displays an obsession to turn India into a Hindu nation, side-lining its other cultural and historical diversities. This fixation is so pronounced ...
Read Full Post
One wonders what is more appalling – Myanmar's systematic genocide of its Muslim minority, or the inexplicable manner in which the world stayed numb while a small country, wielding hardly any politico-economic clout in international affairs, went about openly violating all norms of international law. Let us forget about the world for a second, what exactly has the "Muslim Ummah" done to stop the killings of our Rohingya brethren? It is because of the inaction of Muslim governments in times like these that the Organisation of Islamic Countries (OIC) is often referred to as "Oh, I see". If Muslim countries had ...
Read Full Post
A campaign of ethnic cleansing against the Rohingya Muslims is being carried out by Burmese authorities in the western state of Arakan. The Burmese troops have slaughtered children, raped women, as well as killed and shot men. They have burned and looted houses. They have forced people to cross the river into Bangladesh, which is one of Burma's neighbouring countries. The Rohingya group, numbering about 1.1 million people, is seen as one of the world's most persecuted minorities. A huge number of people from the community have poured across the border for several years to seek asylum in one of the refugee camps near Cox's Bazar. Moreover, ...
Read Full Post
Pakistani actor, Hamza Ali Abbasi, is always in the headlines for one reason or another. Recently, I wrote an article criticising his comments that apparently belittled Pakistan's minorities. However, this time I am writing to congratulate him on supporting Pakistan's minority Muslim communities – or at least those that self-identify as such. In a post on Facebook this weekend, Mr Abbasi said, He later replaced Shias with "any other group" when he came under fire for lumping them with the Ahmadis. His core message remained the same though. Mr Abbasi stated that judging someone's faith – whether they were Muslim or not, ...
Read Full Post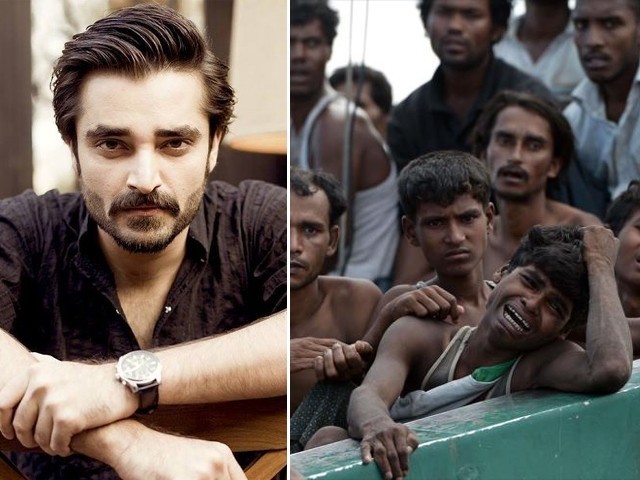 They say charity begins at home. But for many right-wing Pakistanis, it seems as if home is not Pakistan; it is the Muslim Ummah – just the Sunni-identifying part to be precise. Like the rest of us, these fellow Pakistanis seem to be rightly concerned about the current plight of the Rohingya Muslim minority in Burma. However, they don't seem to bat an eye on the treatment meted out to our own minorities on home soil. Tell them the Rohingya Muslims identify as Shia Muslims or Ahmadi Muslims, and the fury and passion will magically dissipate in an instant. Some might even ...
Read Full Post
"I know not with what weapons World War III will be fought but World War IV will be fought with sticks and stones" – Albert Einstein The world is far from complex. While presenting it as such certainly puts food on the table for many people, the solutions to the contemporary world's problems are generally quite obvious. The basic formula behind them is no different to that of Europe in 1939, or even that at the time of the Ancient Rome – powerful leaders and the citizens of powerful nations, overtaken by the urge for establishing their hegemony. But we all strive ...
Read Full Post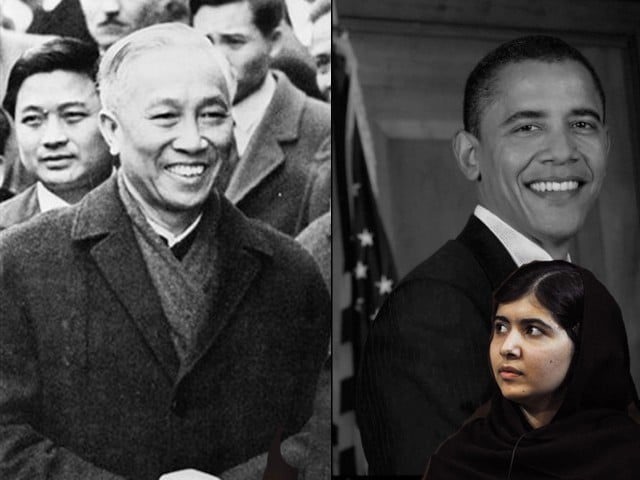 The Nobel Peace Prize is given to those who have "done the most or the best work for fraternity between nations, for the abolition or reduction of standing armies and for the holding and promotion of peace congresses". I wonder which work of young Malala Yousafzai fell within any of these three criteria. To be fair to her, Malala did not ask for the Nobel Peace Prize, nor did she lobby for it. In all probability, her handlers did, because for them, it was the crowning glory of the agenda they have been pursuing through her ever since she was whisked away from ...
Read Full Post