Every great dream begins with a dreamer. Aspiring for a career and finally achieving employment is a blessing for anyone. When I was young, my dream, like many other kids, was to roam around the world, to see far off places and to experience different cultures. One practical way to achieve my goal was to join the Merchant Marine. At a young age of 17, when one is full of hope and ambition, I finally had the selection letter tucked gleefully in my pocket after a gruelling selection process. It was a pleasant February afternoon in 1974 when I joined the ...
Read Full Post
The international multi-sport event for athletes with disabilities is known as Paralympics and is held under the governance of the International Paralympic Committee. This year, the event is expected to be held from September 7 to 18, 2016 in Rio de Janeiro, Brazil. Women have proven themselves in every field, and sports have been no exception. Following are some marvellous sportswomen who have exhibited strokes of strength at the previous Paralympics. Sarah Storey Hailing from Eccles, without a properly functioning left hand (it tangled in the umbilical cord during her birth), Sarah has always been in the habit of facing challenges and defeating them. She has 22 ...
Read Full Post
With barely a couple days before one of the biggest sporting extravaganza kick-starting in Rio de Janeiro, the authorities are bracing themselves to counter a great foe. Ironically, this grandest of enemies comes in the smallest of packages. I can't help but quote a Bollywood veteran Nana Patekar here, who manages to sum up this whole situation so aptly, "Sala ek machar aadmi ko hijda bana deta hay!" A tiny mosquito is enough to make a man impotent. So yeah, even if you don't fully concur with this perceptive pearl of B-Town wisdom, point is, this pesky lil' gnat is more than capable ...
Read Full Post
Are you worried that the Olympics 2016 is a potential prime target for terrorists? Well, the security authorities of Rio 2016 admit that the fear of terrorism during the event is more serious due to the recent series of attacks around the world. Their apprehensions were further boosted because of a tweet by a French jihadist, Maxime Hauchard, who picked Brazil as the "next target," after the coordinated terror attacks on Paris last November. Photo: Screenshot Besides, last week, the Brazilian police arrested 10 militants who were attempting to contact a weapons supplier in neighbouring Paraguay to get AK 47 assault rifles. ...
Read Full Post
Seventeen grand slam singles titles, 88 career titles and 302 weeks as the world number one – these are just a few of the plethora of records that Roger Federer holds – unfortunately, he will not be adding to that list any time soon. With Roger Federer signalling an end to his 2016 campaign, it rubberstamps one particular fact – he will never be able to win the Olympic Gold. Niggling knees and a wobbly back have manifested a southward spiral for the tennis great over the course of the last few months, who is set to miss a second grand slam ...
Read Full Post
It is unbelievable how Pakistan's hockey team manages to hit new lows, especially when we already feel it is at its lowest point. If not making it to the 2014 World Cup in Hague was not enough, the green shirts have also failed to qualify for the 2016 Rio de Janeiro Olympics. Pakistan ranked eighth out of 10 as it finished miserably in the world hockey league in Antwerp, a performance that erases all hope of our team getting a ticket to Rio. There is no doubt that Pakistani hockey finds itself in a mess which needs radical and drastic changes in order to bring back ...
Read Full Post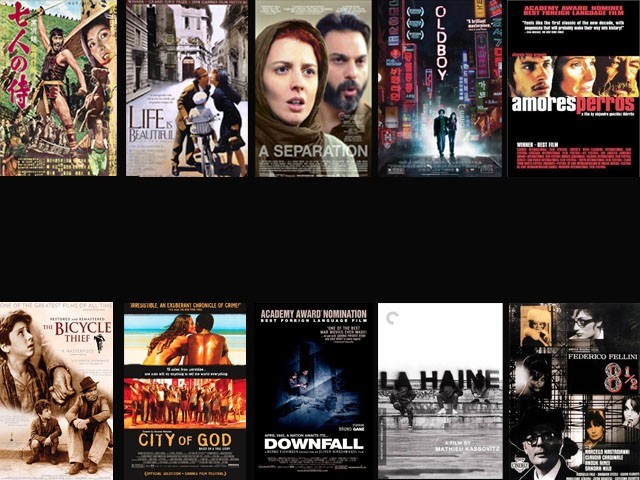 While all of us have seen classic Hollywood, Bollywood and Lollywood blockbusters, many of us are unaware of a lot of amazing movies that have been directed by foreign film industries which are equally worthy of our attention. Therefore, I have come up with a list of 10 such foreign movies which I believe everyone should watch in order to appreciate cinematic finesse and art of other regions as well. Seven Samurai – Japan, 1954 Photo: IMDb Akira Kurosawa is an auteur in the broadest sense. His work has influenced many people including the likes of Francis Ford Coppola, George Lucas and ...
Read Full Post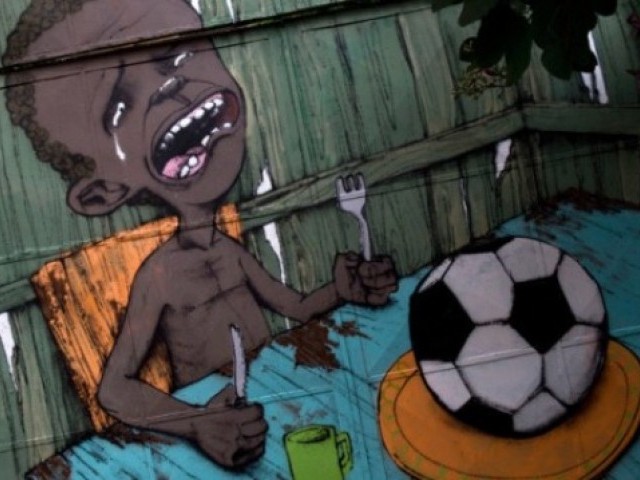 The first time the World Cup caught my interest was when the official theme song was being selected. The competition between Shakira, J-lo and Pitbull was worth following because no one could predict what the amazing musicians could have up their sleeves. Although I was utterly disappointed, when Pitbull and J-lo released their unimpressive and clichéd We Are One (Ole Ola) – which was eventually selected as the theme song of the tournament – Shakira's powerful and colourful LaLaLa Brazil 2014 was refreshing enough. I still have it on my cell-phone. On repeat, might I add. This time, my attention was caught by the FIFA World Cup ...
Read Full Post
As Owais Ali lined up to face India in Pakistan's opening match of the Street Child World Cup, 2014, his life must have flashed before him. Here he was standing up for the national anthem in Rio de Janeiro in a prestigious football competition but just some time ago, things had been different. Very different. Like so many others on the cruel streets of Karachi, hustling, doing drugs or simply trying to survive on a daily basis, Owais too thought he would waste away his life and succumb to the fact that he ran away from home at the age of seven after ...
Read Full Post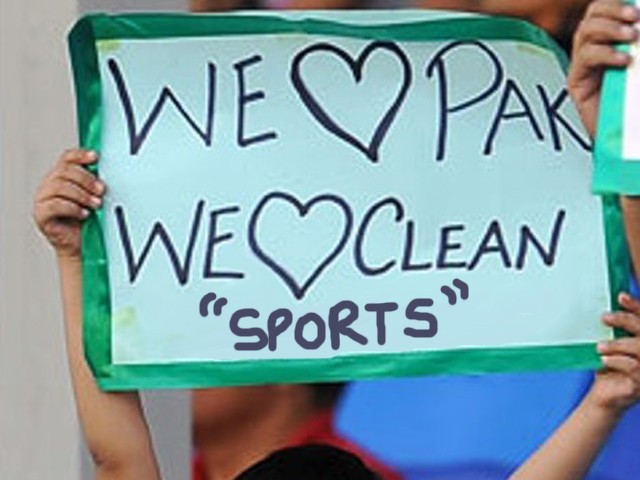 Many sports in Pakistan, nowadays, unfortunately, have been high-jacked by authority figures and politicians. In the midst of their daily arguments and skirmishes, lie the lives of every athlete in Pakistan and thus the future of sports in the country. Amongst many debates is one highly irrelevant question about what political party the figurative authority, at the helm of the sports affairs, supports. The ongoing tiff between the Pakistan Cricket Board (PCB) headed by Zaka Ashraf (politically affiliated with the ruling Pakistan People's Party (PPP)) and the Punjab government is a mere example of how sports work in this ...
Read Full Post