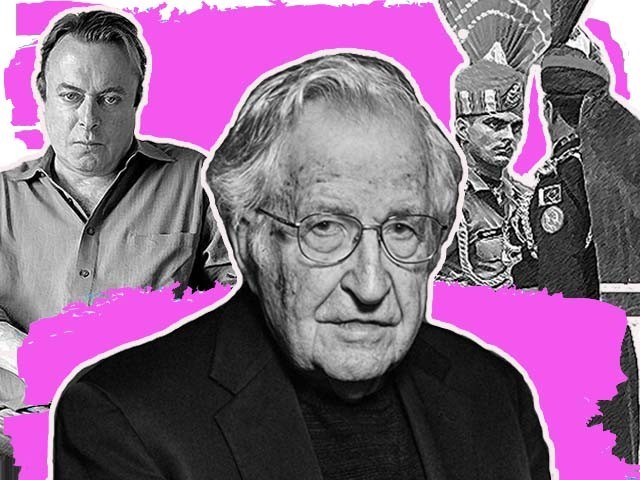 This conversation with Professor Noam Chomsky is presented as a three part series. Part 1 covers American culture and politics. Part 2 covers media, intellectuals and imperialism, along with science, language and human nature. Part 3 includes a conversation regarding religion and spirituality, alongside a discussion about the Indian subcontinent, climate change and the migration crisis. ~ Religion and spirituality Hassan Mirza (HM): Did religion have any big influence on you when you were growing up? Were your family members religious? Noam Chomsky (NC): Judaism did, religion didn't. My parents were not religious in the usual sense. Deeply rooted in Jewish/Hebraic culture, somewhat observant. HM: What do ...
Read Full Post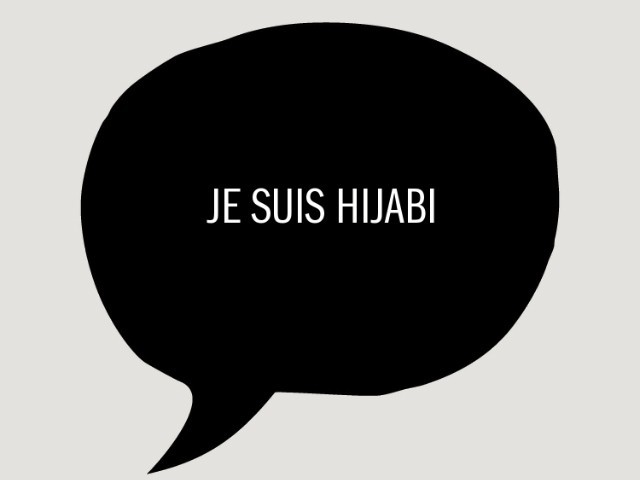 Richard Dawkins recently called upon Muslim women to shun their hijabs as a show of solidarity with the victims of Paris attacks. Dawkins is an anti-theist, wholly ignorant to Islam. Thus, his case against the hijab fits perfectly well in his anti-Islam narrative. However, when Muslim women — who take pride in their 'feminist' credentials — cite half-baked and fabricated definitions of 'hijab' and join the club to make a case against a guidance clearly rooted in the Holy Quran, they only succeed on placing Hijab wearing women in danger. Not only do Asra Nomani and Hala Arafa undermine their own credibility, they are also ...
Read Full Post
It has been 14 years since the Twin Towers in New York City were attacked – 2977 Americans died that day and thousands were injured. Soon after, the United States of America launched a full-scale offensive against al Qaeda in Afghanistan, under the name of 'Operation Enduring Freedom'. That operation lasted 13 years. American forces invaded Iraq as well, for around a decade.  Twenty thousand civilians and 6,000 security personnel have perished since 2003 in Pakistan. A grand total of 210,000 civilians have died, once you include the staggering numbers from Afghanistan and Iraq. Women, children, and unarmed men. What number is enough to stop calling it 'collateral damage'? But ...
Read Full Post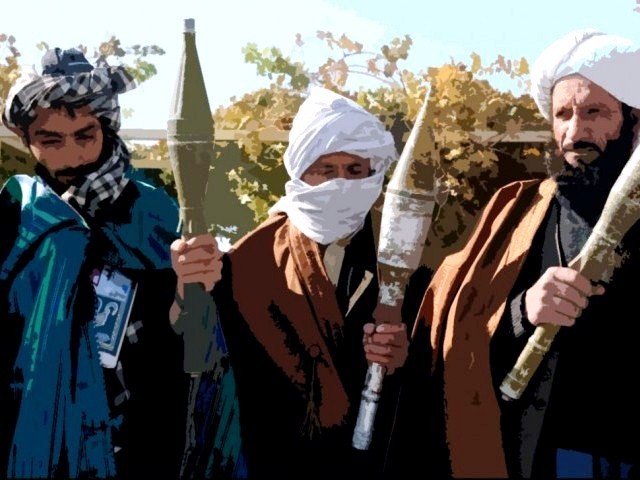 Only when we thought Osama bin Laden was rotting in his grave and the West had started accepting us for our faith, Islamophobia struck again.  After the Charlie Hebdo attack of January 7th, the Denmark shootings of February 14th and the public flogging of Raef Badawi, a liberal blogger of Saudi Arabia, the West found grounds to fear Islam again. We see articles in the news about how the West is becoming cynical and alienating Muslims, and how a parking space issue can turn into a homicide because almost everybody in the West is either afraid of Muslims or angry at them. Like Mr Kashif Chaudhry, you too might believe that some Twitter ...
Read Full Post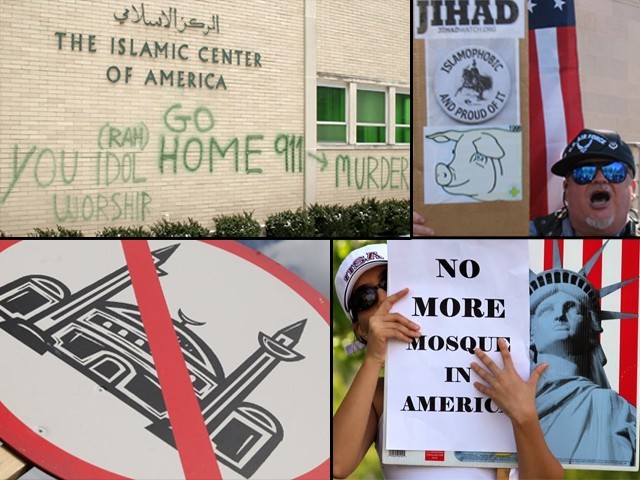 This weekend, fliers threatening Muslims with mass murder were left at a bus station minutes from my home near Boston. The warning on the fliers: Muslims in America be ready to face death if ISIS did not surrender within the following three days, as if Muslim Americans command and control the actions of the terrorist group. This unfortunate incident follows a series of anti-Muslim hate crimes in America in the last few days. Following the brutal Chapel Hill shootings in which three young Muslims were killed execution-style, an Islamic community centre in Houston, Texas, was burned down. A fireman posted on social media, asking his fellow firemen not to put out the ...
Read Full Post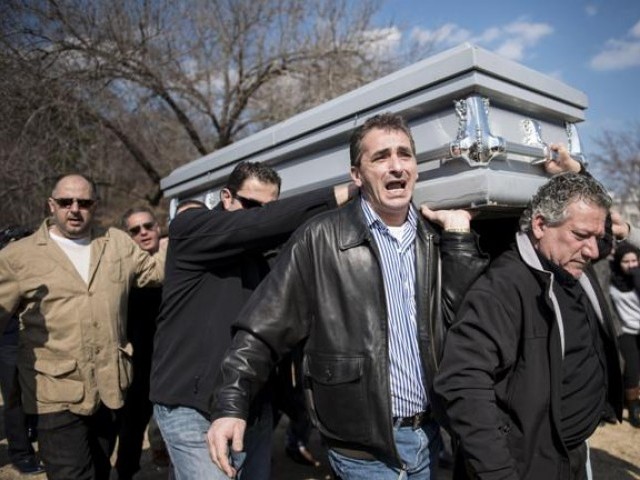 Almost 13 and a half years ago, 9/11 set in motion US involvement in conflicts in Iraq and Afghanistan and escalated tension between fundamentalists and the world. Despite this, the United States, with a population of 300 million, including roughly two percent or six million Muslims, has seen relatively few domestic attacks against or by Muslims. Prejudice exists, nevertheless. On February 10, at Chapel Hill, self-professed atheist Craig Stephen Hicks murdered three young Muslims, Deah Shaddy Barakat, Yusor Mohammad Abu-Salha, and Razan Mohammad Abu-Salha, may they rest in peace. This tragedy stands in infamy with Major Nidal Hasan's Fort Hood killing spree in 2009, but in the ...
Read Full Post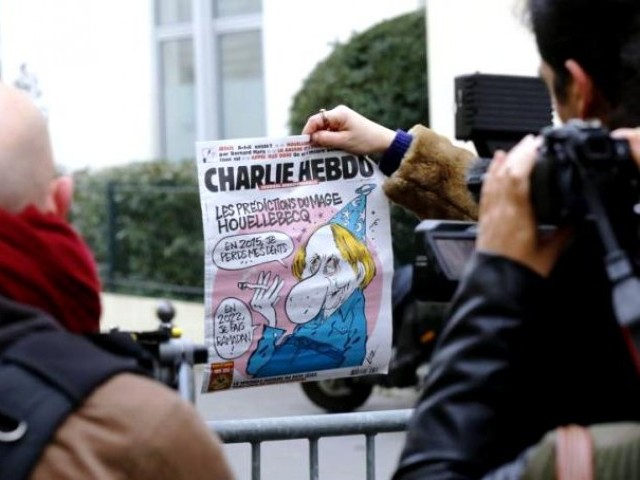 There is no "but" about what happened at Charlie Hebdo on January 7, 2015. Some people published some cartoons, and some other people killed them for it. Words and pictures can be beautiful or vile, pleasing or enraging, inspiring or offensive; but they exist on a different plane from physical violence, whether you want to call that plane spirit or imagination or culture, and to meet them with violence is an offence against the spirit and imagination and culture that distinguish humans. Nothing mitigates this monstrosity. There will be time to analyse why the killers did it, time to parse their backgrounds, their ideologies, their beliefs, time for sociologists ...
Read Full Post