A few days back, my views on the futility of Kalabagh Dam published in a national daily evoked a very strong and hostile reaction from many people. I had posed a simple and pertinent question: "If, as is evident, Pakistan will have very little water in future, what will we fill Kalabagh Dam with?" Some people said Pakistan will have enough water forever, while others called me an enemy agent. Before delving deeper into why the dam should not be constructed, I would like to share my own experience of water consumption. Up until 10 years back, I had no idea how much ...
Read Full Post
The king of South Asian cuisine and a universal crowd pleaser, the versatile biryani, needs no introduction. It's rich, it's royal and it's right up everyone's alley. Eat it today or a day later, with raita or kachoomar, during winter or in summer, your love for biryani will be the only constant that will stand the test of time and taste. It's a no brainer then that countless eateries and stalls have risen to meet the unparalleled demand for this revered rice dish. From Hyderabad to Bombay, Lucknow to Sindh, the quest for the best biryani has sent many biryani ...
Read Full Post
Imagine the trickledown effect on the economy of a country when its largest employer, absorbing 42.3% of the country's total labour force, and the highest contributor to the national export basket (up to 73.1%) fails miserably! During Fiscal Year (FY) 2016, the performance of the agriculture sector witnessed a negative growth of 0.19%. The growth of important crops (cotton, sugarcane, rice, maize and wheat) other crops (bajra, jowar, gram, barley, tobacco, potatoes, onions) and cotton ginning registered a growth of -7.18%, -0.31% and -21.26% respectively. But in view of random and arbitrary agricultural reforms and policy interventions by successive military and civil governments, this was expected sooner ...
Read Full Post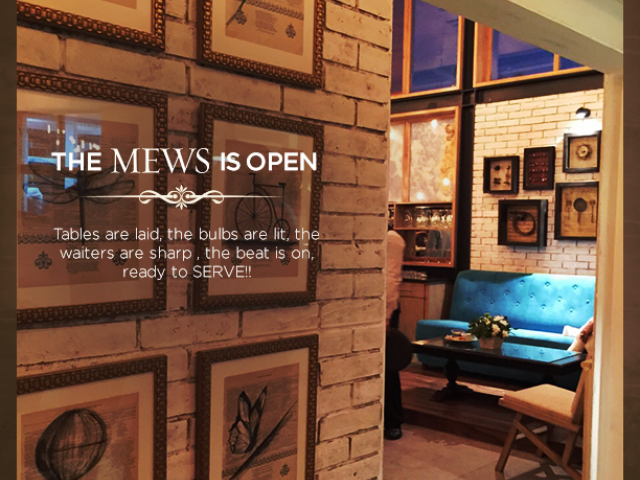 Mews is one of Karachi's newest and emerging cafés. Having had the opportunity to visit Mews prior to its opening, I was eager to go back and see what changes had been made to the café. Photo: Mushal Zaman Even though quite a few people have given negative reviews about Mews on Karachi Food Diary, regarding the service, reservation ordeals and exorbitant prices, I was eager to visit it again. Advertised as a hearty and wholesome restaurant, Mews has yet to disappoint me even after two visits. They have lived up to their self-proclamations. Driving by and seeing how busy Mews ...
Read Full Post