A week ago, three armed men attacked the Chinese consulate in Karachi. Before they could reach the diplomatic staff inside, the militants were killed in a police operation led by SP Suhai Aziz Talpur. The encounter also resulted in multiple casualties, including two visa applicants and two policemen fighting on the frontline. From CNN to Reuters, the news made rounds worldwide. Talpur is being glorified as the daughter of Pakistan, representing the face of bravery and women power. Restoring Talpur pride, her pictures are being juxtaposed alongside Faryal Talpur, who is currently embroiled in a money laundering case. Chinese media too is in ...
Read Full Post
One of Donald Trump's latest contributions to the 2016 presidential contest is an offer to talk with Kim Jong-un, the North Korean dictator who keeps 25 million people enslaved and commands an arsenal that some experts say could have more than 20 nuclear weapons by the end of this year.  "I would speak to him," the presumed Republican nominee told Reuters in an interview. "I would have no problem speaking to him." Such an overture would be a major shift in American policy. No sitting American president has ever met a North Korean leader. Secretary of State Madeleine Albright met Mr Kim's father, Kim Jong-il, on ...
Read Full Post
Dear Fareed Zakaria, You are certainly a titan of journalism. Your CNN show, Fareed Zakaria GPS, is watched by countless worldwide, while your footprint can be found in publications such as Foreign Affairs, Newsweek, Slate, The New York Times, and the Wall Street Journal, to name a few. The career trajectory you've taken is nothing short of incredible. After leaving your home in Bombay where you were born to Rafiq Zakaria, an Islamic scholar and a politician associated with the Indian National Congress, and journalist Fatima Zakaria, a former editor at Mumbai Times and the Times of India, you eventually made your way to the US, where you graduated from ...
Read Full Post
In recent years, attempts to launch peace talks with the Afghan Taliban have resulted in little more than false hopes and false starts. The ill-fated opening of a Taliban office in Qatar. A controversial prison exchange involving a US Prisoner of War (PoW) and five Taliban detainees in Guantanamo. Alleged secret talks initiated by then-Afghan President Hamid Karzai. Such efforts, while promising, ultimately all fell flat.   Then, last week, on the heels of a slew of informal meetings in China, Norway, and elsewhere earlier this year, Taliban representatives and Afghan government officials held what were described as their 'first formal peace talks' in Islamabad. The plan is to continue this dialogue next ...
Read Full Post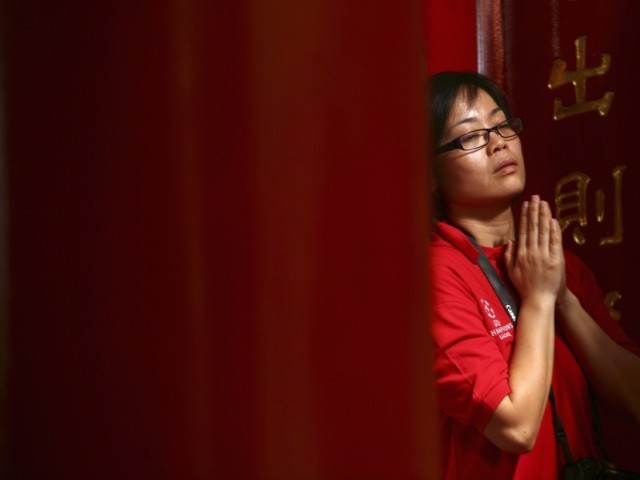 Along with the dumplings and yee sang (raw fish salad deemed to bring about good luck; usually eaten on the seventh day of the festivities) the very coveted Chinese new year brings with itself the dilemmas of 'shengnu' – otherwise known as the 'leftover women' in china. Particularly, at this time of the year, being single is abhorrent for the shengnu's parents as well as their extended family members. As disparaging as the word 'leftover women' sounds (read: 'leftover food') the All China Women's Federation website has taken lengths to define it. Officially, shengnu is a term used for educated, rich and professional females who are single at the age ...
Read Full Post
Hindu nationalist leader and Bhartiya Janata Party's (BJP) prime ministerial candidate Narendra Modi has a fantastic dream – a dream to rid India of the Indian National Congress. "Mahatma Gandhi's last wish was that the Congress party should be disbanded. The time has come to fulfil his wish. We must work towards building a Congress free India," said Modi while addressing a public rally. The Gujarat chief minister has reiterated this desire of his on several occasions. Agreed, the Congress is corrupt to the hilt and it definitely deserves to be punished. The party's extremely poor performance in the recently held assembly polls in five states does ...
Read Full Post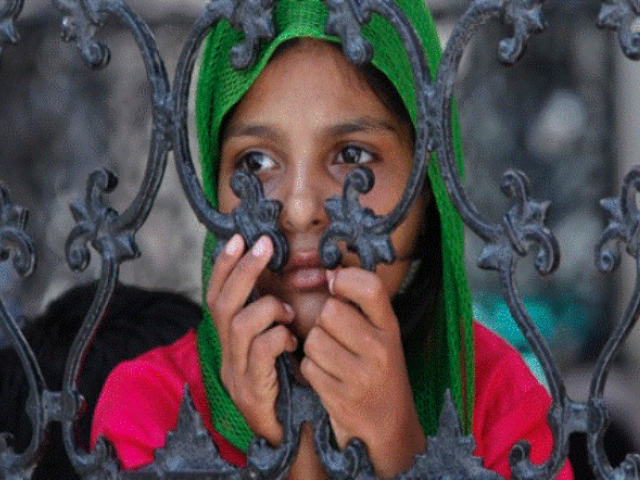 November 11, 2012 was the first day of my Thomson Reuters journalism training course in Barcelona.  New continent. New world. New people. 16 hours – the time my journey from Karachi to Barcelona took. 16 hours ago was the Karachi, the Pakistan I am from. Never a dull moment in my country. Especially in the newsroom. Even more so in my life. I am surrounded by 10 other energetic, excited and interesting participants. Each a unique story. But the shoddy parts of Karachi, the humidity of that city I call home, and its problems and joys never leave me, even when I walk down beautiful pebbled ...
Read Full Post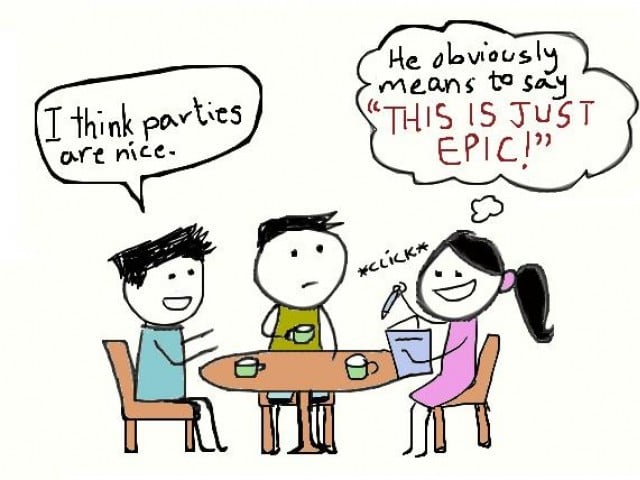 I was always told to take the media's portrayal of local happenings with a very large pinch of salt. My grandfather was a wise man, and time and time again stressed, "Beta, all they want is to increase ratings. They don't care about getting the facts straight." I remember distinctively the disgust many of us felt when after the Bhoja plane crash, reporters swarmed like vultures at the scene and poked their cameras in grieving family members' faces and asked, App ko kaisa feel ho ra hai? (How do you feel about what's happened here?) Little did I know at the time that one ...
Read Full Post