Recently, there has been a surge in restaurants promoting atypical food in Karachi. Middle Eastern food is one such example. This cuisine in particular is enjoyed and recognised by people all over the world.  If you're interested in discovering the classic flavours of the Middle East, Lebanese in particular, then Paramount Fine Foods is your ultimate destination. The Mississauga, Ontario based franchise, has recently opened its first-ever branch in Karachi. The ambiance of the restaurant is traditional. Opened at 31-C, Khayaban-e-Shamsheer, the new restaurant with its simple yet fancy décor is a pleasant addition to Karachi's fine dining clique. The ambiance of the restaurant is traditional; ...
Read Full Post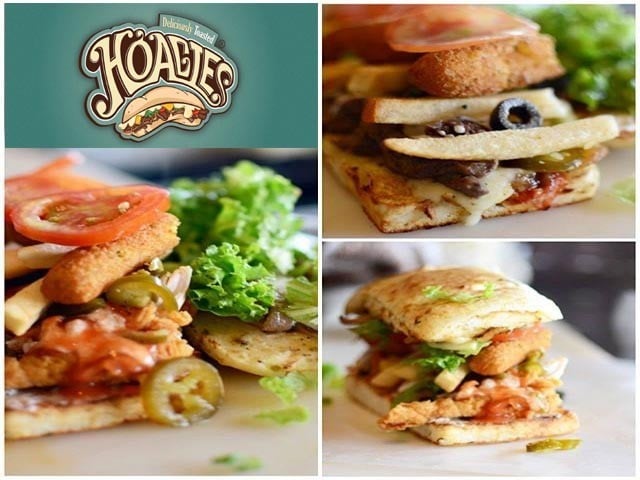 Bread! Sounds doughy, sounds boring and definitely sounds like a typical consumption option around K-town; but a revolution is here! Oh yes, it's Hoagies that has entered the food market of Karachi, like a thunderbolt to strike the agendas of all possible foodies of the city! Photo: Hoagies Facebook page Hoagies drew a lot of popularity over social media and the food scene of Karachi within a short span of time with a promising new concept of deliciously toasted 'hero sandwiches' and stirred the right amount of hype to challenge the traditional ideology of subs, wraps and sandwiches. The ...
Read Full Post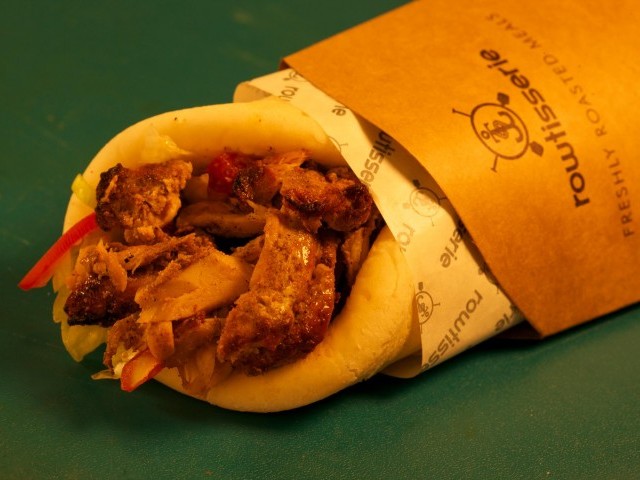 Karachiites love eating and then talking about the food they just ate. Thus, when any new eatery or home delivery service opens up, we want to try it or know from our 'social' circle if it is worth trying out. As of late, my Facebook timeline has been full of comments about the Rowtisserie. One patron declared that at Rowtisserie she "had the most delicious shawarmas – never had better ones!" Someone else stated that "the secret 'Row' sauce is beyond yum and the Rowtisserie chicken is super healthy." Since the social media consensus was that everyone 'loved every bit of (Rowtisserie]', my husband and I decided to give it ...
Read Full Post
Hook Line & Sinker (HLS) is located in a peaceful upscale neighbourhood of Block 4 Clifton. Rubbing shoulders with Oishi Sushi and China Kitchen, it is Pakistan's first fine dining seafood restaurant. The catchy name is well complimented by the overall nautical ambiance and hospitality of the staff who, by the way, are dressed up as sailors and mariners. HLS is a breath of fresh air for connoisseurs of high quality fresh sea food. The moment you step in, you are greeted with live jazz music being played by a pianist-saxophonist duo that keeps you entertained, throughout your dining experience with soft ...
Read Full Post
The power of oriental cuisine is undeniable; we just can't seem to get enough of it. When out with your wife, ask her what she'd like to eat and five out of ten times, she'd suggest Chinese food. The Lantern, located near Do Talwar, Clifton, has been open for public for about four weeks now, and the team at Food Connection Pakistan graciously invited me for a bloggers' meet-up a few days back. This Chinese eatery is a perfect venue for a memorable lunch with friends or a romantic dinner with the wife. It's interesting that the restaurant has indoor as ...
Read Full Post