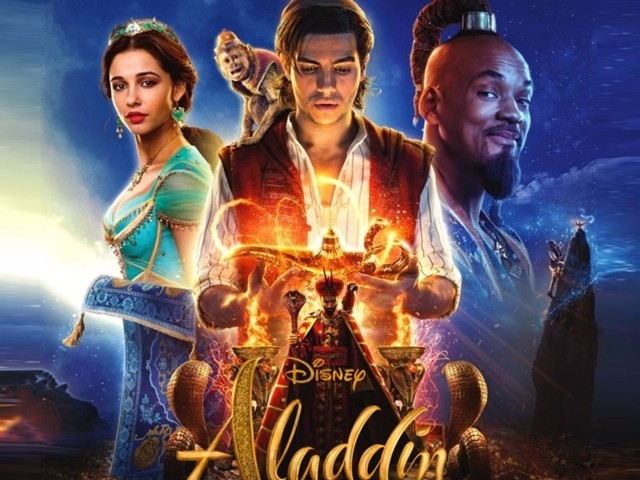 Disney has been busy churning out live-action remakes of its animated classics, and these revisits have been earning tonnes of money despite the fact that they invariably fail to elevate the original material in any significant way. The studio's latest remake is Aladdin, a live-action adaptation of the beloved 1992 animated film of the same name. And does it exceed or even match the joy of the original? No. No, it does not. The storyline is all too familiar. With his pet monkey and partner in crime, Abu, by his side, Aladdin (Mena Massoud), a street urchin and petty thief, meets and ...
Read Full Post
Stephen King's legacy as one of the best, as well as one of the most popular horror novelists is perhaps best attributed to the fact that no novelist in history has had more of his books adapted into movies. King's greatest strength is perhaps his uncomplicated style of storytelling. While there are often underlying layers to his work, the narrative directness of his stories makes them tailor-made for the big screen. Pet Sematary however, which serves as the 35th time one of King's books has made it to the big screen, has a special place even in King's vast oeuvre. Worried by ...
Read Full Post
From female Ghostbusters to an all-women Ocean's 8 heist caper, Hollywood has enthusiastically embraced the idea of gender-swap remakes. But the results haven't generally been quite as impressive as fans would have hoped. Next in line with a gender-flipped rehash of a classic is, The Hustle, a remake of the 1988 film Dirty Rotten Scoundrels (which was itself a remake of the 1964 film Bedtime Story). And from the looks of it, it doesn't seem like the new project will be able to surpass its predecessor or fare better than the other recent female-centric revisits. If the trailer can be trusted, there are problems aplenty with ...
Read Full Post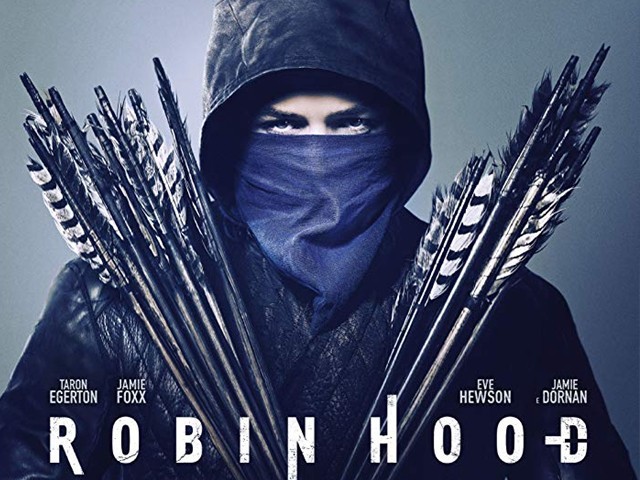 The Robin Hood story needs no introduction, having already been immortalised by British folklore and novels alike. However, on the big screen, the story of the arrow wielding outlaw has not been as successful. Barring the 1973 animated take which, at least for me, stands out as a nostalgic childhood classic, there have been numerous commercial and critical flops: be it the 1991's Robin Hood: Prince of Thieves starring Kevin Costner, Mel Brooks' satirical take Robin Hood: Men in Tights, or Ridley Scott's well-meaning but ultimately disappointing Robin Hood from 2010. The latest iteration attempts to supposedly serve as a hip and radical re-invention of the ...
Read Full Post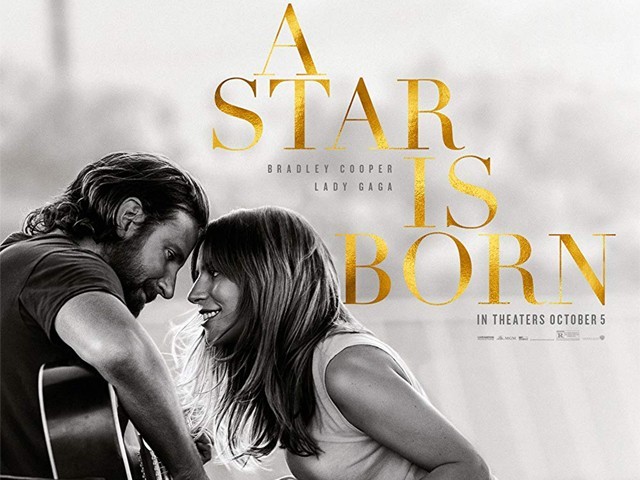 There are so many names engraved on the sidewalk of Hollywood Boulevard, stars that are widely recognised and acknowledged for their exceptional talents. However, the rise to stardom is the tricky part. Many work extremely hard to get to that point, for some it happens rather suddenly or quite unexpectedly. Hollywood's new release, A Star Is Born, narrates a similar heartwarming story of two musicians; a regular girl who rises to stardom and a celebrity in agony due to his diminishing stardom. Bradley Cooper's directorial masterpiece and Lady Gaga's eloquent performances have delivered a lovely story of compassion and solicitude. A Star Is Born ...
Read Full Post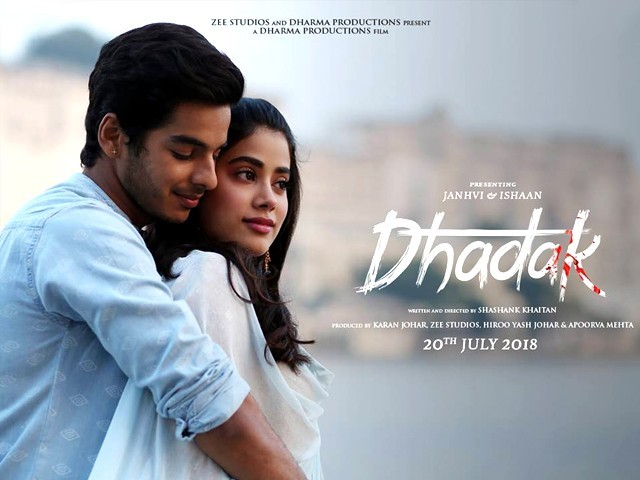 Dhadak is an adaptation of the celebrated Marathi film Sairat, based on the deep but doomed love story of two youngsters who, because of their class differences, have to pay a heavy price for being together by the hands of political and societal tyrants. The basic plot of Dhadak plays out the same way as the original, where Madhukar (Ishaan Khattar), a lower-caste boy, and Parthavi Singh (Janhvi Kapoor), an upper-caste girl, fall head over heels in love with each other. Parthavi is evocatively a fearless, boisterous and spoilt daughter of a Rajasthani political kingpin, while Madhukar is the shy son of ...
Read Full Post
"Ladies and gentlemen, presenting the star of jhankar orchestra, Fanney Khan!" With such an exciting and quirky announcement, the trailer of debutant director Atul Manjrekar's much awaited film Fanney Khan opens to tell the story of Fanney (Anil Kapoor), a struggling star from the 90s and his 16-year-old daughter Lata (Pihu Sand). The film is an official remake of the Dutch film Everybody's famous. The preview presents a mixture of glitz, desire, emotions and tears, tempering it all with witty dialogues. Fans seem to love the simple yet hilarious elements of this emotionally charged musical comedy, and are eagerly waiting to ...
Read Full Post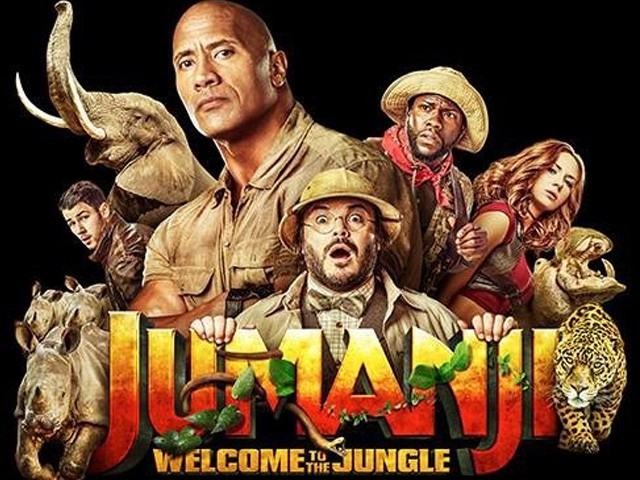 I remember watching Jumanji about hundreds of times when I was a kid. I remember the drumbeats of Jumanji, inducing fear in my sibling and my cousins as we'd bite our fingernails every time we'd hear those dreaded beats. And then, of course, the fantastic Robin Williams as Alan Parrish, who was the life of the film itself. For the longest time, movie remakes have turned out to be epic disasters, such as Ninja Turtles, The Mummy, Charlie and the Chocolate Factory, Conan The Barbarian, and so on and so forth. None of these have been able to do justice ...
Read Full Post
I always feel that a trailer cannot be an evaluator for how a movie will turn out, like the saying goes, "do not judge a book by its cover". That is precisely what a trailer is, a cover of an upcoming movie. Mahesh Bhatt's Arth is the first Hindi film to be remade in Pakistan. Arth 2, a modern day retelling of the original story, has a romantic storyline. With Shaan Shahid playing the lead role, this is one movie you don't want to miss out on. Setting the original 1987 Arth aside for a moment, the new version looks fast-paced, glamourous and gripping enough to give it a view. ...
Read Full Post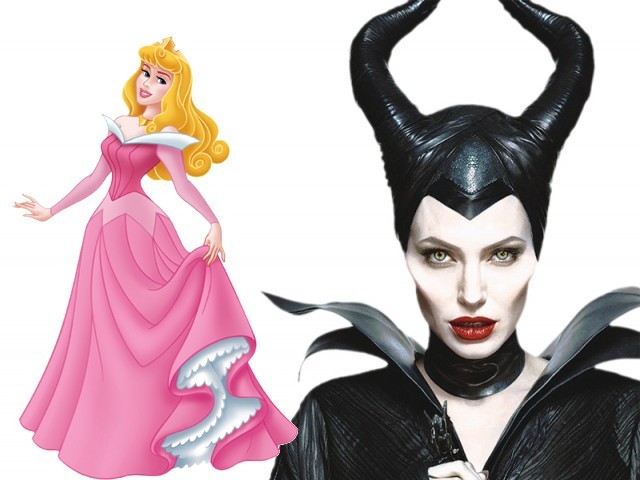 Back in the day, we used to watch cartoons and movies on big cassettes that would go into our VCRs. Now, we are in the era of ultra-thin discs we play on our nifty DVD players. Sleeping Beauty, an absolute favourite, that was made in 1959 also changed with time. Today, it is called 2014's Maleficent. But is it as good as it used to be? Photo: Fizza Akbar Planning to go to watch a movie at the theatre has never been a quick decision for me, so by the time I go watch a movie, more than half ...
Read Full Post