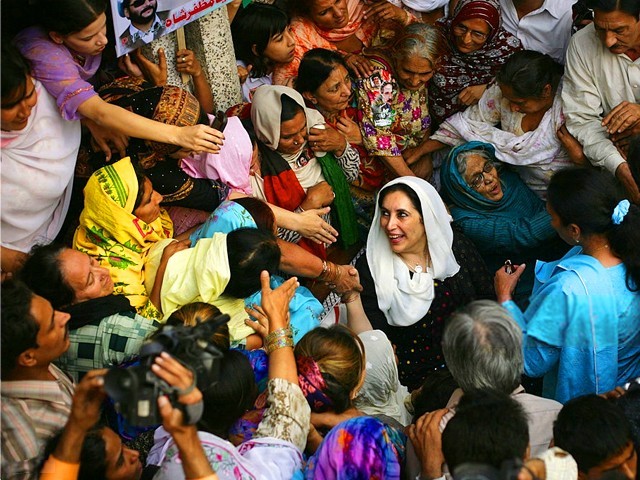 I still remember the date. It was October 18, 2007, the day Benazir Bhutto returned from self-exile. I was posted in Karachi at the time, and it seemed as if an electric vibe was going through the entire city. As I returned from the office, I could see cars and buses full of people, many of whom were waving the Pakistan Peoples Party (PPP) flag. I was with a colleague who, after seeing those PPP supporters, could not hide his disgust and remarked: "Jahil qaum hai. Itni corrupt aurat ko welcome kar rahi hai. Yeh Bhuttos mulk loot ker kha gaye. Tab ...
Read Full Post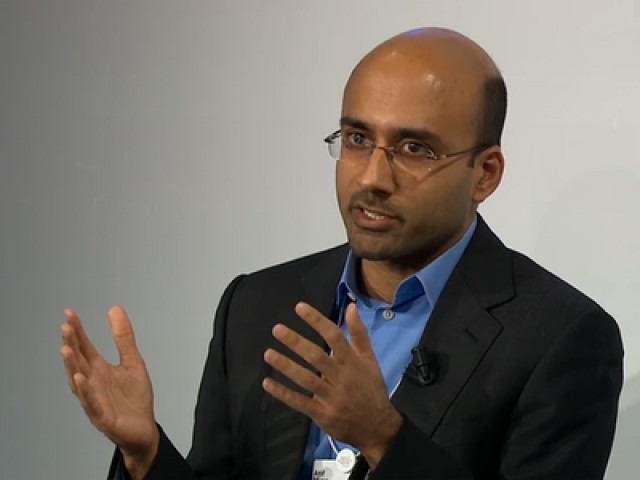 Several days ago, when the controversy around Atif Mian's appointment was beginning to erupt, a friend sent me a brief clip of Fawad Chaudhry's press conference. In this clip, Chaudhry can be seen defending the government's decision to appoint Mian as a member of the newly formed Economic Advisory Committee (EAC). My friend, who unlike me is an ardent supporter of the Pakistan Tehreek-e-Insaf (PTI), shared that clip to prove that liberals – or fake liberals/ libtards/ pseudo-liberals as he calls them, which of course includes me – have been generally unfair to the PTI. To be honest, when ...
Read Full Post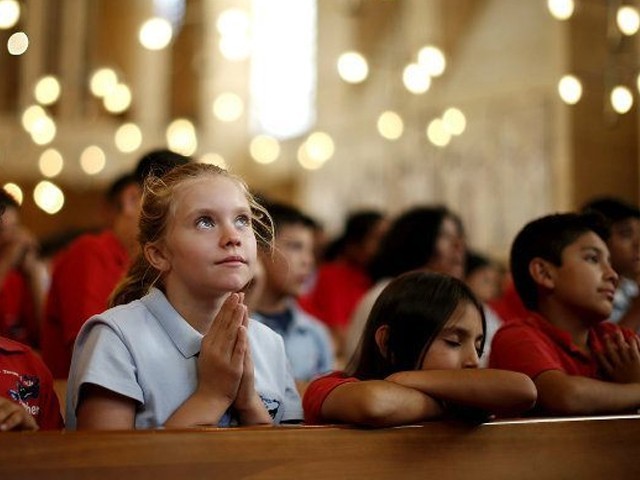 My wonderful nani (maternal grandmother), Jamila Khatoon, was an advocate for missionary schools and hospitals in Pakistan. She would famously say, "Schools and hospitals are best run by the mission." Resultantly, my mother and her siblings went to missionary schools in Karachi, as did my siblings and I. Why is it that parents, belonging to other faiths, sometimes consciously make a choice to send their kids to a Catholic school? Is it because they feel that faith-based education, regardless of what faith the school believes in, imparts spirituality at a young age that leaves an impact through adult life? I remember putting the ...
Read Full Post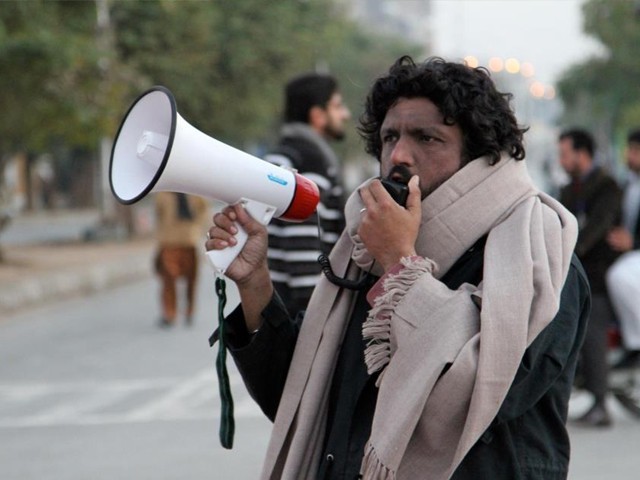 Pakistan is in the international spotlight and once again for all the wrong reasons. Three weeks have passed and yet there has been no news of the whereabouts of the abducted liberal bloggers. What's been making the news instead, is the vicious campaign against those bloggers and those supporting it. The main weapon is the allegation of 'blasphemy' which is now hurled at activists like Jibran Nasir as well. Charges of blasphemy are supplemented with accusations of treason against the state. These bloggers have so far not been brought to court despite the fact that there are laws governing the 'crimes' ...
Read Full Post
One of the phrases being used repeatedly in the Pakistani mainstream, as well as social media, is of 'liberal extremism.' I have repeatedly heard and read that Pakistani society is polarised – and both the 'extremes' are equally harmful. A few columnists and anchor persons continuously point towards the 'dangers' emanating from liberal extremists. Some way or the other, our media is trying to project itself as striking the vital middling position and professes 'miana ravi' or moderation in opinion. This term is no longer just restricted to the media but has also found its way in everyday conversations and drawing ...
Read Full Post
I walk out of my SAT test and turn on my phone. I see that four more Israelis have been stabbed. This has become our sad new normal. I then proceed to order an Uber taxi home. Within a minute, I get a text message saying that my driver, Muhammad is on his way. Muhammad, he must be Muslim, I thought. Maybe as an American Israeli, I should have hesitated, it wouldn't really be unwarranted, would it? Regardless of the driver's religion, I'm a five-foot tall, 17-year-old girl, getting into a taxi alone with a stranger. Instead though, I was optimistic — I'd ...
Read Full Post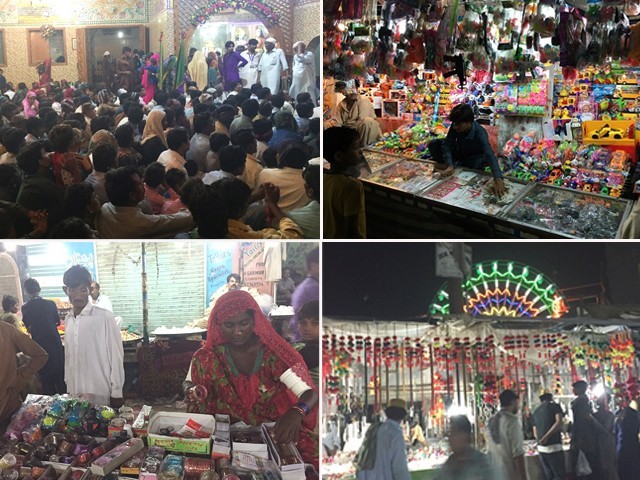 Tando Allahyar, a district tucked away in interior Sindh, had a very curious Eidul Azha this year. On the night of September 24th, while cows and goats sheepishly awaited slaughter in the narrow galis (streets), the Rama Pir ground was alive with the sounds of bells and chants. I visit Tando Allahyar every year to celebrate Eid with my family. When I was young, I used to be able to go out on the streets without a care in the world. Now that I'm older, I can't leave the house without a distinct purpose and a chaadar wrapped around my body. When my ...
Read Full Post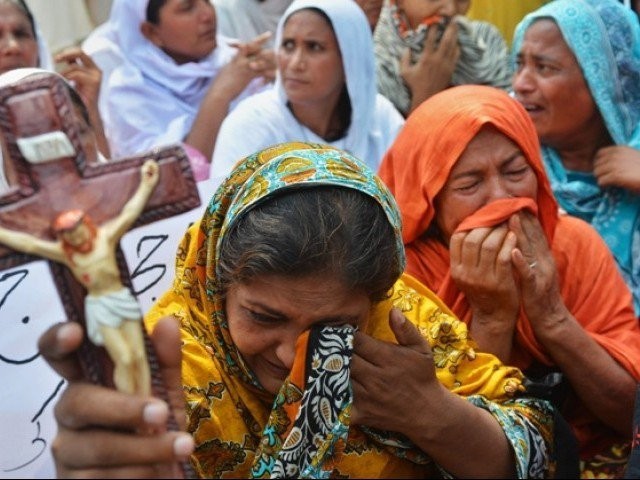 The deadly attack on Pakistan's Christian minority in Youhanabad left 16 people dead and was followed by communal clashes in Lahore. Soon after the incident, the Bohra community was targeted in Karachi last Friday. These attacks are not new to religious minorities in Pakistan, who have been living under fear of their lives for the past few years; their residential colonies, work places and places of worship are turning into slaughter houses in their own homeland. However, in case of other Muslim-majority countries, minority groups continue to live in peace and enjoy the rights and privileges prescribed to them by law. ...
Read Full Post
"Wherein adequate provision shall be made for the minorities freely to profess and practice their religions and develop their cultures… Wherein adequate provision shall be made to safeguard the legitimate interests of minorities and backward and depressed classes… No person shall be deprived of life or liberty save in accordance with law… All citizens are equal before law and are entitled to equal protection of law… There shall be no discrimination on the basis of sex… No child below the age of 14 years shall be engaged in any factory or mine or any other hazardous employment… The State ...
Read Full Post