As a part of Pakistan's minority group who seems to care about our country's transgender community, watching this video was disturbing to say the least. Shortly after the holy month of Ramazan was over and Eid was being celebrated, a group of Pakistani men of all ages thought it was amusing and entertaining to publicly harass a group of transgender people in Murree. The video itself left viewers, including myself, completely taken aback and disappointed. It was a stark reminder of how pathetic people can be. I couldn't help but wonder how much time it would take for people of this country to become responsible and empathetic citizens. ...
Read Full Post
Right then. Imran Khan and the Pakistan Tehreek-e-Insaaf (PTI), Tahirul Qadri and the Pakistan Awami Tehreek (PAT) and possibly the Lal Masjid folk as well, are scheduled to 'lockdown' the capital on November 2, 2016. Pakistan may be many things, but man oh man, politically boring is definitely not one of them.  So here's the deal: some of the Prime Minister's (PM's) kids had offshore companies in their name linked to properties held abroad – leaked by the hacks into Mossack-Fonseca. Imran Khan (the opposition) demanded the PM step down on moral grounds, and the PM didn't. An investigation was supposed ...
Read Full Post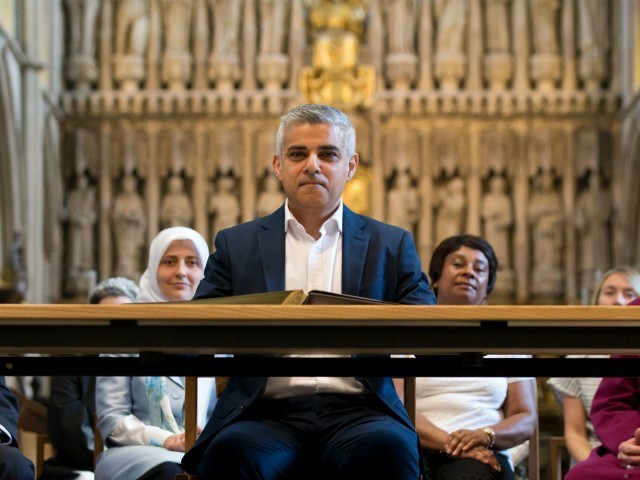 Sadiq Khan is now the mayor of London. There are countless reasons to celebrate this feat. On a personal level, it is indeed a great achievement for someone who was not born with a silver spoon in his mouth. His father was a Pakistan immigrant and a bus driver who brought up Sadiq and his siblings in a council property. Imagine the son of that particular immigrant getting elected by a record mandate in London; it's a truly superb moment. Congratulations to him for a truly remarkable victory. But can every Pakistani and every Muslim personally feel proud over the appointment of the new ...
Read Full Post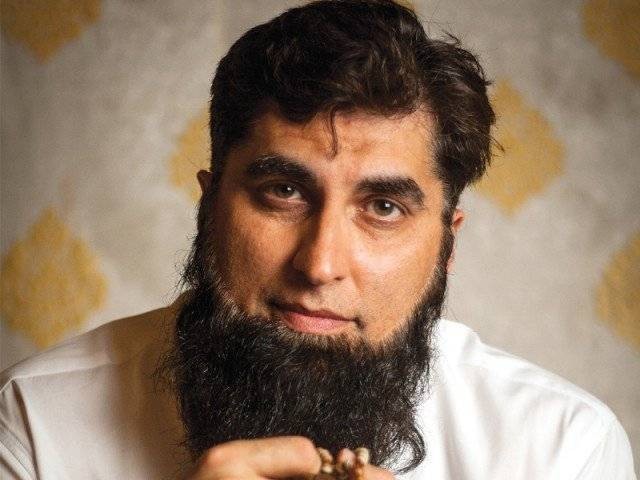 After leaving a lucrative career as a pop singer, Junaid Jamshed (JJ) has evolved into a preacher and poster boy for the austere deobandi group, the Tableeghi Jamaat. He once jokingly remarked, "When I was a singer people use to throw rose petals at me, since I came into Islam they throw stones at me." This simple statement does more to highlight Pakistan's state of affairs than explain how someone, who has been referred to by his musician friends, and in his Islamic circles, as "the nicest person one can meet", can be party to one controversy after another? Some say, he is ...
Read Full Post
I will begin by admitting that I support PPP, the party Pakistan's urban middleclass loves to hate. The basis for my support is just one – in Pakistan's context, PPP remains the only mainstream party with a liberal and progressive ethos. No matter how you put it, this is a party which, in contemporary times, has tried to act as a bulwark against rising extremism and has paid the price in blood for doing so. In 2007, it lost Benazir Bhutto and then Salman Taseer and Shahbaz Bhatti in 2011. It also played a major role in the modification of the infamous Hudood ...
Read Full Post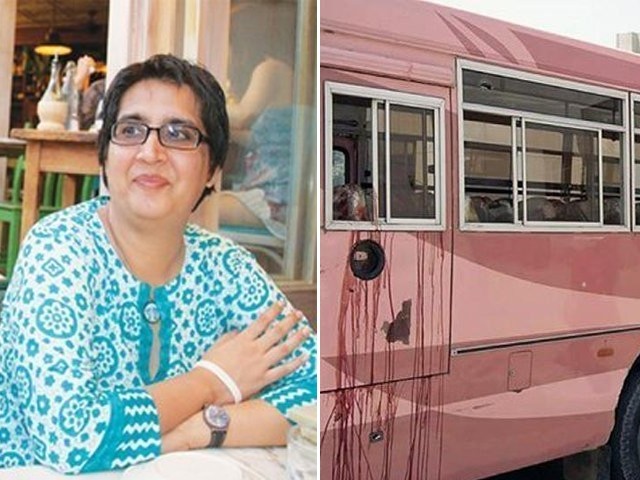 I went to school with Saad Aziz. For two years in Lyceum, from 2005 to 2007, I considered him a friend of mine. A shy, lanky young boy always seen with a bag strapped on one of his shoulders – he always looked like he was headed somewhere but had nowhere to be. We lost touch after school. I had forgotten all about him till I was presented with a jolting reminder on May 22nd. When the news broke of him being the alleged mastermind behind one of the terrorist attacks, my initial reaction was one of denial. The story did seem implausible ...
Read Full Post
The recent 'revelation' by the Washington Post about Pakistan being among the most racially tolerant countries in the world, was met by jubilation by the nationalists. However, much of the Pakhtun community being systematically oppressed, mocked and expelled from the country, was offline and unavailable for comment. As a liberal who has long decried our nation's exquisitely racist attitude towards Pakhtuns, Hazaras, Jews and any mound of protoplasm not strictly conforming to our expectation of what a 'real Pakistani' looks like, the study was, at first, humbling. Though I was certain that I hadn't imagined all that racism, perhaps we were still ...
Read Full Post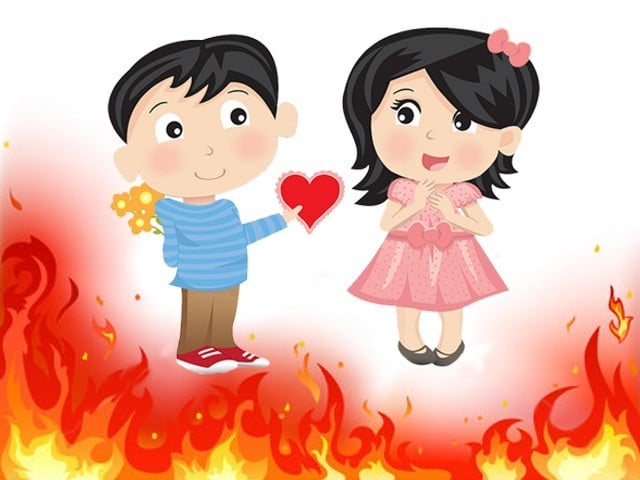 If the famous Bollywood song from Amar Akbar Anthony was made in 2015 in Pakistan, the lyrics would be altered to, "Taliban pyar ke dushman haye haye, Meri jaan ke dushman haye haye". The war on love in Pakistan has gone on for too long. Last year, the Islami Jamiat Talba (IJT) group in University of Peshawar claimed that romance was foreign to Pakistan. This is precisely why children need to be hugged and women need to say yes to all those friendship requests. See what you lead us to do when you say no? If you cannot say yes to all our friendship requests, at least ...
Read Full Post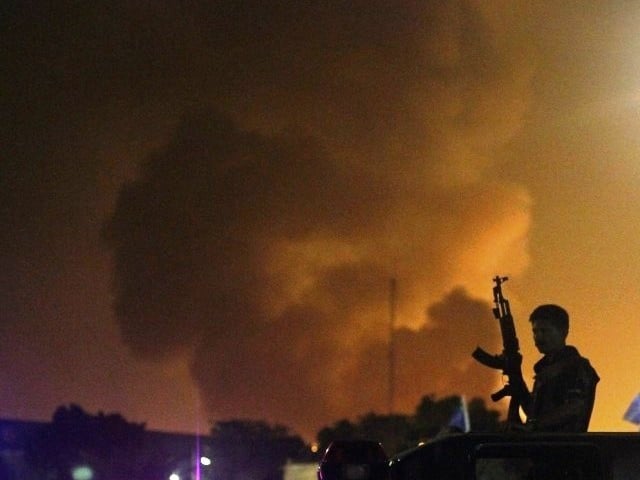 As a pilot, I'm often quizzed endlessly in great depth, particularly by those fearful of flying about how safe it really is to fly. My answer is always the same – you are the safest after take-off, having had already traversed the most dangerous part of your journey, that is from your home to the airport and onto the aircraft. Nowhere does this statement hold truer than in the terrorist metropolis of Karachi. My sole apprehension on every flight, in and out of Karachi, pertains to getting from Defence to the airport, and vice versa. And Sunday night, my ultimate fear ...
Read Full Post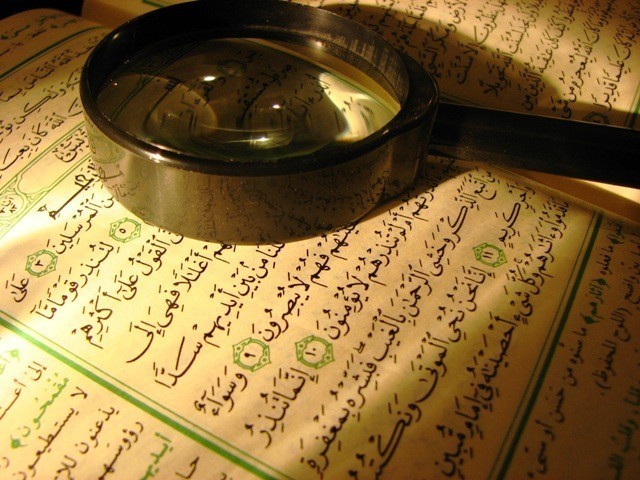 A few days back, as an aftermath of the sectarian violence in Rawalpindi on Ashura last year, I saw a post on a social media site which supported the idea of death by hanging for any act of blasphemy done against Allah (swt), the Prophet Muhammad (pbuh), his companions (ra) and the Ahle Bayt. There were a lot of comments; emotionally charged Muslims, full with religious fervour, supported and encouraged the motion polishing their imaan. After going through a number of comments, I decided, it was time for me to finally explode. It had been a while since my last backlash on society, religious extremists and particularly anyone ...
Read Full Post