"Quaid-e-Azam aao zara tum, Dekho apna pakistan, Jiski bunyado ki khatir, Lakho ne di apni jaan." (Quaid-e-Azam come, Look at your Pakistan, For whose foundation sake, Millions of lives were sacrificed.) So starts the poem penned by Urdu poetess Gulnar Afreen – the refrain of which has become ubiquitous thanks to its completion being denied to a young speaker very recently in a Ramazan transmission. Now while it makes perfect sense for the literarily crippled philistines of the country to know zilch about where the verse comes from, the fact that the farce was broadcasted on live television, specifically in the holy month of Ramazan, serves as something of an expergefactor. And while the masses in general and ...
Read Full Post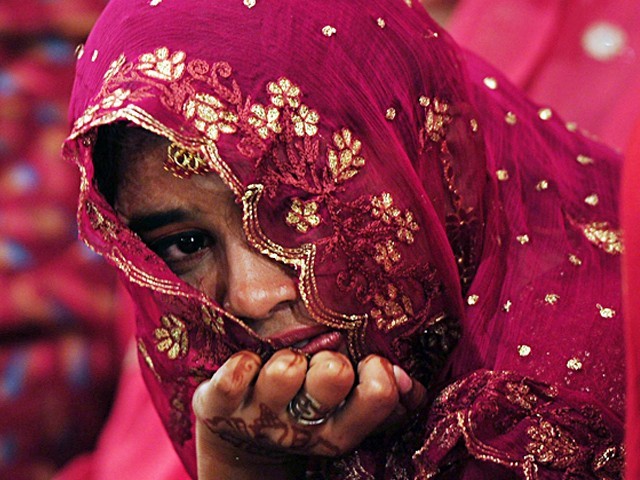 Marriages are big business in Pakistan. It is a time of hope, happiness, faith and love. Such a memorable event can easily turn sour when the parties getting married are underage. To curb this heinous act, legislation has been passed by the National Assembly, aimed to reduce child marriages by ramping up the severity of the punishment.  Instead of being imprisoned for up to three years, individuals involved in arranging child marriages face a 10-year imprisonment with a one million rupees fine. This new change in the law seems to be a serious effort on part of the government to tackle this insidious practice. Although on ...
Read Full Post
The way a doctor needs to address a patient's critical problems first, before evaluating the less threatening ones, a country too needs its public policy practitioners to tackle its grave issues before moving to its trivial ones. We can build all the roads, metro buses, and Orange lines as envisioned by the government ruling the centre, or we can start focusing on health and education as proposed by the opposition instead. However, there is absolutely no way to meet the needs of Pakistan's people if the population continues to grow as it has been for the past seven decades. According to the 1951 census, West Pakistan had a ...
Read Full Post
On August 11, 1947, a newly-formed Pakistan held its first parliamentary session. The purpose was to draft a constitution. During this session, Pakistan's founding father Quaid-e-Azam Muhammad Ali Jinnah famously reaffirmed the pluralistic values the new nation had been founding declaring: "You are free, you are free to go to your temples; you are free to go to your mosques or any other place of worship in the state of Pakistan. You may belong to any religion or caste or creed – that has nothing to do with the business of the state." This year will mark the nation's 69th year ...
Read Full Post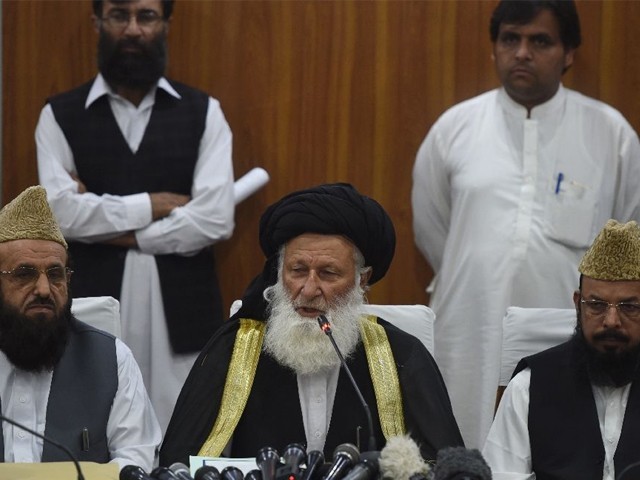 The Council of Islamic Ideology (CII) is a constitutional body established under Article 228 of the Constitution of Pakistan, 1973. Given its increasingly obnoxious prescriptions, many in Pakistan are beginning to wonder if it is a good idea to have it in the first place. To this end the Senate Committee on Human Rights has recommended its disbanding recently. There is merit in this recommendation because the CII was never supposed to be a permanent body. It was supposed to give its final report within seven years of its appointment. That final report was presented in December 1996 and ...
Read Full Post
One may accuse Trupti Desai's symbolic entry to the Haji Ali Dargah, Mumbai, and her earlier attempt to enter the Shani Shingnapur temple, as a well thought out publicity stunt highlighting her political intentions. However, one has to grant her and her organisation, Bhumata Ranrangini Brigade, due credit for their gumption to take on religious clerics and other religious organisations. Her determination resulted in the decadent old custom that prevented women from entering places of worship, into the public domain. It is indeed a sad commentary that even after 69 years of India's independence; Indian women have to fight for their rights. Women have to constantly fight ...
Read Full Post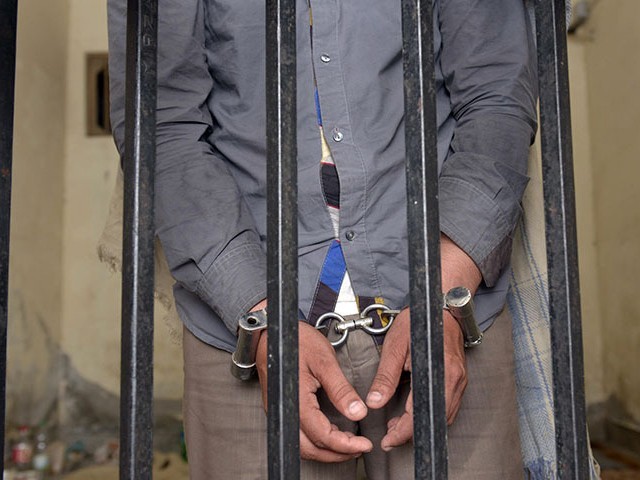 I identify as a Muslim in America. And it's not always easy. Recently, my home country has seen a rise in Islamophobia. Thanks to right-wing political players like Donald Trump and Ted Cruz, the fear of Muslims being nurtured over the last decade has now entered the mainstream. We have seen our community centres vandalised, Hijabi women assaulted, Muslim boys bullied at school etc. The latest and probably most bizarre episode of Islamophobia reported in the media is of an Arab-speaking college student thrown off a plane for saying Insha'Allah. Khairuldeen Makhzoomi – a 26-year-old Iraqi refugee – was reportedly having a phone conversation with his uncle in Baghdad, when a woman who understood Arabic thought she heard him ...
Read Full Post
A loud blast followed by an explosion in Quetta on Wednesday left several persons dead and others severely injured. The scene was a polio vaccination centre, and the explosion took place near a group of vehicles which were being loaded with vaccination supplies. Twelve of the dead belonged to the police, two to the paramilitary, while two were civilians. Fifteen people died at the hands of a suicide bomber whose remains were later collected from the site. The police and paramilitary personnel killed had come to the polio vaccination centre to escort the polio workers since polio teams are so commonly subjected to attacks ...
Read Full Post
Dear Prime Minister Nawaz Sharif, I hope this letter finds you well. I am sure you are busy; so let me cut to the chase. You know well that Pakistan's Ahmadi community has long faced the wrath of extremist religious clerics. Despite succeeding in hijacking Jinnah's vision, and pressurising the state into incorporating anti-Ahmadi bigotry into the Constitution and law, these clerics have continued to demonise, spread hate and incite violence against the Ahmadis. The group currently at the forefront of this witch-hunt is Pakistan's Khatam-e-Nabuwat organisation. Whereas this organisation claims to uphold the honour of Prophet Muhammad (pbuh), it does everything under the sky against his ...
Read Full Post