He brushed off the litter of ash from his clothes, pursed the filter between his nicotine stained lips, and inhaled another deep drag of chemically-infused smoke. He allowed the sensation of the hit to take over his entire body, feeling his head spin and his body go numb. It was like the doors of a dam opening, as a whirlwind of thoughts rushed through his head in chaos. His thoughts rested at their favourite home track where his train of thought often took him – why did he continue to do the same things over and over again, expecting different results each ...
Read Full Post
Border skirmishes between India and Pakistan have left numerous civilians dead; the ceasefire violations along the Line of Control (LoC) have been the worst in a decade. And media outlets on both sides of the border are revelling in front pages and headlines about the clashes. But there is another conflict that continues along one of Pakistan's borders, and it has impacted about 6.7 million Pakistanis in 2013 alone. Yet, it continues to be neglected from the front pages. I met one of its victims when I was 15-years-old. The tiny form of an old man, curled into a ball, like a discarded shoe, ...
Read Full Post
Having a disability does not necessarily make you worse off; it simply means you have to do things differently. However, it is sad to say, our society is plagued with ignorance when it comes to meeting the needs of mentally or physically challenged people. A blind eye is turned towards the needs of these people and because of this ignorance we do not realise the fact that most of the public places lack the basic necessities, such as ramps, integral for the physically challenged. Apart from this, very few schools exist for children with developmental delays. In a social setup like this, it is ...
Read Full Post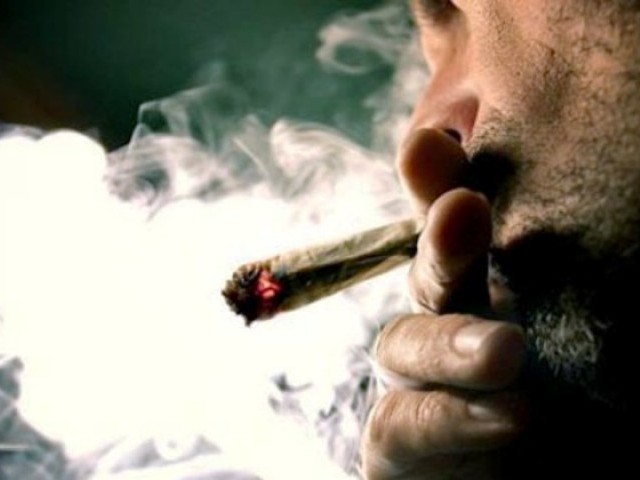 During the first week of January 2014, I was surprised to read three different news stories about marijuana – Washington became the first American state to legalise sale of marijuana for adult recreational uses, Sahiwal police seized a truck carrying hash worth 650 million rupees and Uruguay is now the first country in the world to legalise marijuana trade.  Usually, anti-narcotic laws are not strictly enforced in Pakistan when it is comes to hashish (hash) and other drugs of the same family including marijuana (charas), cannabis, weed, garda and bhang. These drugs are widely available in Pakistan and almost anyone who wants them can get them from a local ...
Read Full Post