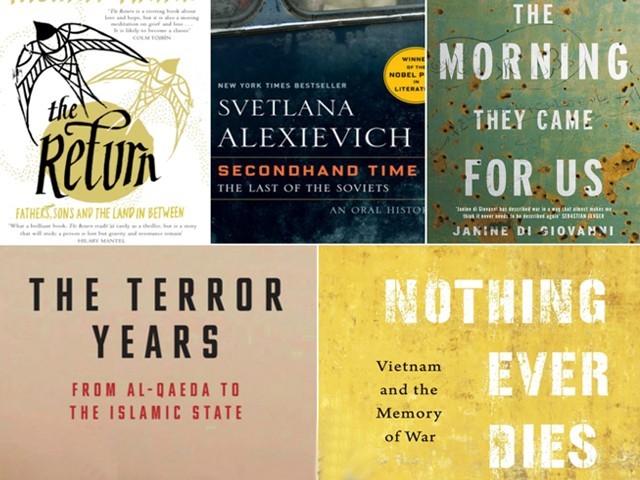 The past year was encapsulated with great works of literature – especially when it came to non-fiction. The following five books delved deep into relevant issues in today's world.  1. The Return by Hisham Matar It's a searing and poignant book that deals with the abduction of Matar's father, Jaballa Matar, in Libya.Photo: Goodreads. Hisham Matar's memoir, The Return, a tear-soaked love letter to his father, towered over all other non-fiction books written last year. It's a searing and poignant book that deals with the abduction of Matar's father, Jaballa Matar, in Libya. Jaballa was a major opponent of the Qaddafi ...
Read Full Post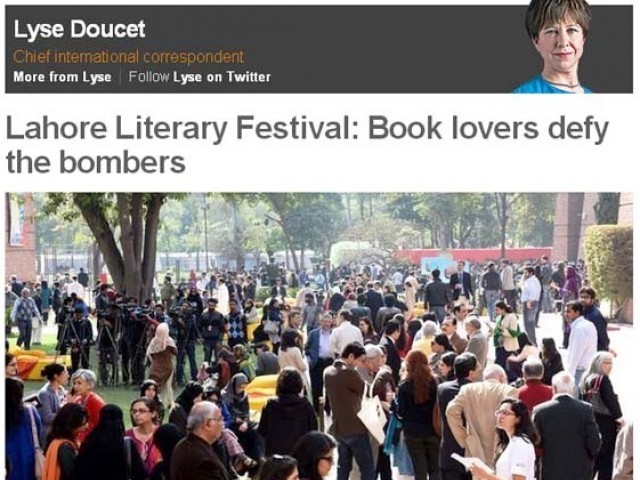 One normally doesn't expect someone like the BBC's Lyse Doucet to indulge in 'parachute journalism', so when I came across this rather odious report by her for BBC, I was kind of taken aback. (For those of you who are wondering what exactly this 'parachute journalism' is, it relates to foreign correspondents going to a foreign land – normally seen as 'exotic', or in Pakistan's case 'very violent', 'un-liveable' and so on – for a very brief period and doing a report for a western audience based on that very short visit). When I first looked at the headline "Book ...
Read Full Post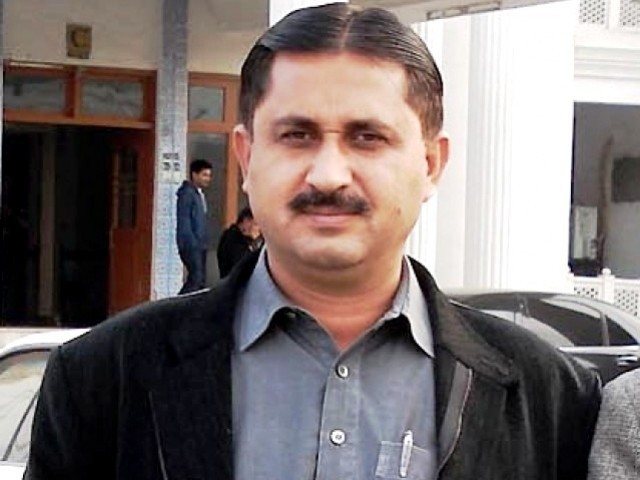 I wrote my first blog for The Express Tribune about two years ago. I wrote it with high expectations, wrote it with all my heart and wrote it with the hope that the readers would feel it resonate with their daily lives. The comments surprised me to no end. How could the average man think that people in power deserve privileges that defy the norms of decency? Maybe it is just the first instinct of every reader to say, "No, you're wrong, here's what I think and clearly my opinion is better and your blog deserves a place in the lowest rungs of ...
Read Full Post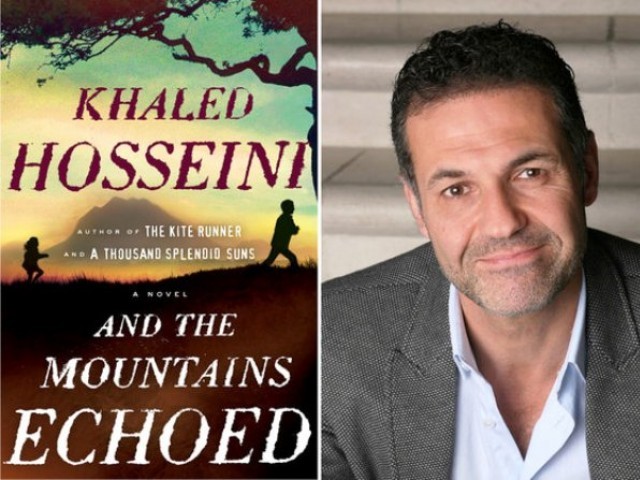 Khaled Hosseini has won many fans with both "The Kite Runner" and "A Thousand Splendid Suns" as he enraptured readers all over the world by humanising the tragic recent history of the Afghan people.  While similar to his previous work, Hosseini's new book "And the Mountains Echoed" is a masterpiece that will capture readers instantly, with a richly woven web of interweaving and gripping stories tracking the fates of multiple generations from their origin in a rural Afghan village to their dispersion across the world – from Kabul to Pakistan to Paris to California and beyond.   Hosseini has a gift ...
Read Full Post
The already saturated print market is to see the launch of yet another newspaper. The editor of upcoming paper, Islamabad Dateline tells me that the paper will begin distribution early next year (they have already begun dummy runs). But, I am curious to see if a city paper will be able to compete with existing national dailies. As a new entrant into the media industry, who is perhaps not old enough to resist innovation, I think Islamabad Dateline has two points in its favour: sixteen pages of localised content and the fact that it will be published six days a ...
Read Full Post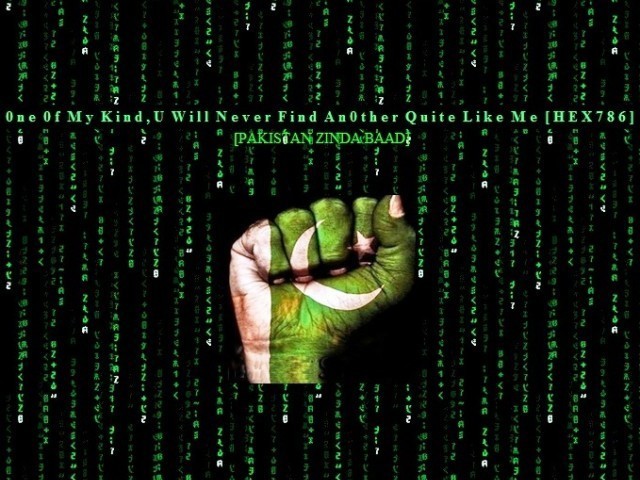 As an administrator on a newspaper website, I come across a lot of comments readers make, and while I have a lot to say on this topic, at the moment I will stick to how news items relating to Pakistan and India have the ability to instantly charge up readers on both sides of the border. Three days ago, there was news about the Indian Cyber Army hacking around 40 Pakistan government websites.  What followed was an array of defensive and, more importantly, vengeful comments from the Pakistani readers and "Jai Hind" and other forms of cheering, tainted with a ...
Read Full Post
A debate recently ensued between Pak Tea House (PTH) and Let Us Rebuild Pakistan (LUBP), two eminent blogzines of the Pakistani blogosphere. It started when the former criticised Pakistan People's Party (PPP) over its handling of the disciplinary violation of party regulations by Sherry Rehman. LUBP accused PTH authors of wrongly exaggerating the facts and giving PPP a bad name without a valid reason. Hot words were exchanged and name-calling was indulged in from both sides, making it quite a spectacle for the readers. Eventually, after a number of fierce posts, from both ends, the matter came to end ...
Read Full Post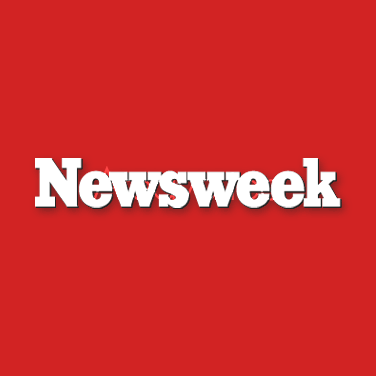 Newsweek Pakistan is about to hit the news-stands – or so its Facebook page, which is the medium through which it communicates in this country, claims. In fact, they are now asking people to send in a picture and telling them that it may appear on the cover. A closer look at the promo has the magazine saying that by sending the picture, the sender is giving Newsweek "the right to publish this photo in its sole discretion and in any format that it chooses". So are we going to see a map of Pakistan, made up of pictures ...
Read Full Post
A book's cover design is more than just the artwork on the front and back, unimportant once we've plunged into the storyline.  In these days of limited readers and competitive markets, a good book cover screaming "I'm interesting! Buy me!" can make the difference between a sell-out and a washout. Early hand-bound books, had simpler cloth or paper covers with little design. Decorative covers and printed book designs became common when mechanical methods of book-binding were introduced. The cheap production of books in abundance meant that more attention could and had to be spent on cover design. In the early 20th century, ...
Read Full Post