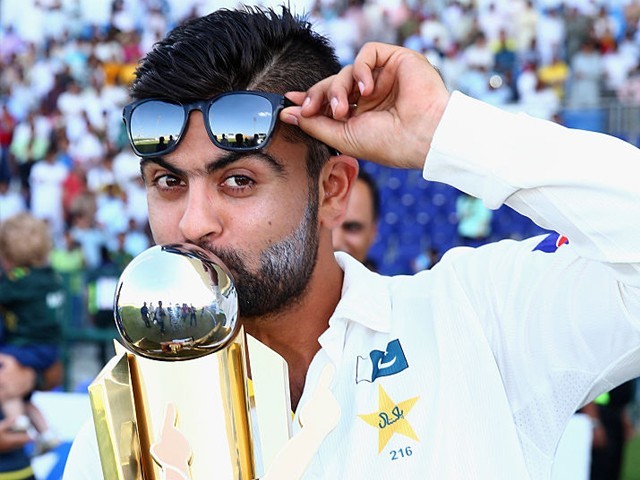 When Ahmed Shehzad first came under the limelight, a lot was expected of him and some even went on to tag him as the solution to Pakistan's opening woes. However, despite a promising start, his international career has gradually been festooned with darkness – which is mostly down to his antics on and off the field. His latest involvement in the doping scandal is just another example of why the Lahore-born cricketer lacks the temperament to survive and thrive in modern-day cricket. It's a pity that deserving players struggle to breakthrough in the side while Shehzad, despite his shenanigans, has ...
Read Full Post
Self-medication is the use of medicines to treat self-diagnosed symptoms. Not only is this practice problematic, it is highly unsafe. Potential risks include incorrect self-diagnosis, delay in seeking medical advice when needed, infrequent but severe adverse reactions, dangerous drug interactions, an incorrect manner of administration, incorrect dosage, improper choice of therapy, masking of a severe disease and the risk of dependency and abuse.  It's sad that Yasir Shah, Pakistan's beloved leg spinner, did not pay heed to these problems. He took a medicine for his back injury which contained Chlortalidone, a substance banned by the World Anti-Doping Authority (WADA). Since ...
Read Full Post
It was very awkward for me when I saw a picture of Ravindra Jadeja on a magazine cover with 'The next Wasim Akram?' written on top of it. Indian Bowling coach, Joe Dawes gave a statement after losing the second Test match against South Africa that he may try to make Jadeja the new Wasim Akram. His statement implicated that Jadeja should practice some seam bowling as previously done by Sourav Ganguly or Sachin Tendulkar. The first thing that disturbed me was how a spinner can be compared to one of the greatest pace bowlers the international cricket has ever seen. If anything, I personally think Sanath Jayasuria would have ...
Read Full Post