Few filmmakers have a left a mark on cinema quite like Martin Scorsese. Whether it's through his early classics like Taxi Driver and Raging Bull or his later hits like The Wolf of Wall Street and Shutter Island (and pretty much everything in between), Scorsese's enduring popularity across generations is undeniable. Despite having quite a varied filmography, the genre that Scorsese has always felt most at home with has been the gangster genre. He has shaped how most moviegoers view gangsters through films like Mean Streets, Casino, The Departed and his magnum opus Goodfellas. Gif: Giphy [caption ...
Read Full Post
Pakistani-American comedian Kumail Nanjiani began stand-up comedy in 2009 and quickly rose to fame as one of the funniest comedians in the business. His success with stand-up led to small roles at first, but soon enough he landed his own live-comedy show The Meltdown with comedian Jonah Ray on Comedy Central. It was quickly followed by a starring role on one of the most hilarious Home Box Office (HBO) comedy series, Silicon Valley. Zoe Kazan and Kumail Nanjiani in The Big Sick (2017). PHOTO: IMDb Nanjiani is perhaps still best known for his role as the Pakistani software-engineer, Dinesh Chughtai on Silicon Valley. That is most likely going to change with the release of ...
Read Full Post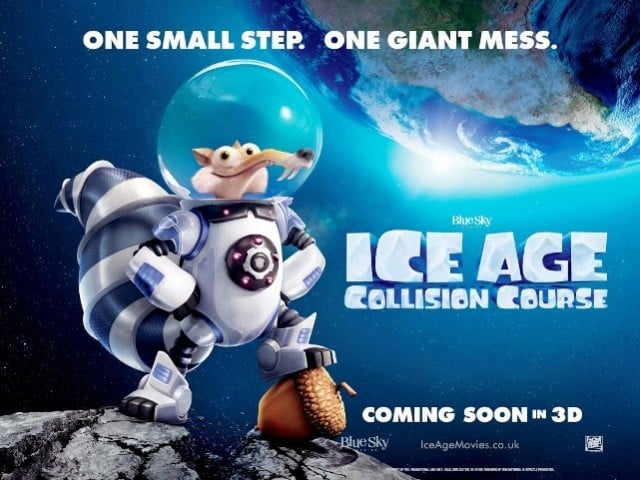 Somewhere close to the end of Ice Age: Collision Course, while struggling to avert the cataclysm that an incoming killer asteroid is about to bring, Woolly mammoth Manny laments, "This isn't working." It's a sentiment likely to be shared by a majority subjected to this insultingly lazy fifth instalment of the animated series based on primeval creatures. Roughly 13 years on since the first Ice Age was released, there's no polite way to put it than to say the franchise, like the prehistoric characters inhabiting it, should have long been extinct. But we have still got Scrat, the squirrel-rat mash up with Wile E ...
Read Full Post