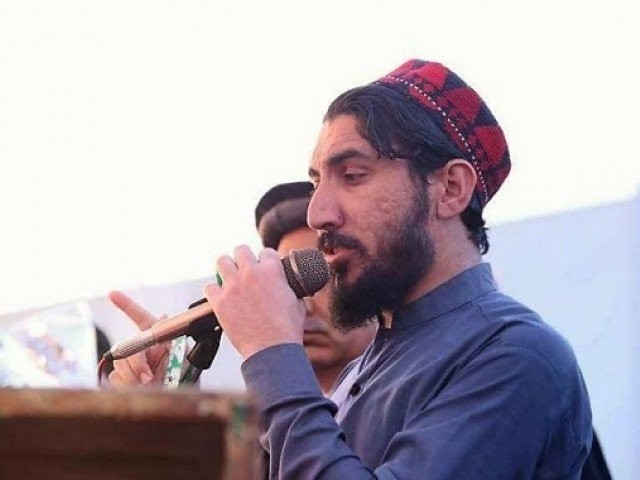 There is hardly anyone in Pakistan today who remains unfamiliar with the name of Manzoor Pashteen and his Pashtun Tahafuz Movement (PTM). Till January 2018, Pashteen was a largely obscure figure whom not many had heard of. However, due to events that led to the extrajudicial killing of Naqeebullah Mehsud by Rao Anwar, Pashteen was soon plucked from obscurity to become the leader of the popular resistance movement which later came to be known as the PTM. Like Pashteen, the story of his movement is also intriguing, in that it was initially named the Mehsud Tahafuz Movement. However, with more ...
Read Full Post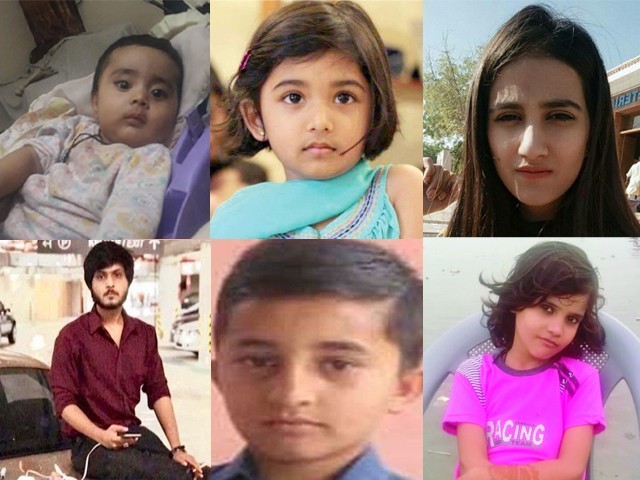 Conducting encounters to catch criminals, only to end up killing innocent people, has become a favourite pastime for our law enforcement agencies (LEAs). Just a few months ago, we saw the brutal massacre of four people, including a woman and her teenage daughter, in Sahiwal. In yet another case of the innocent paying the price for police negligence, a toddler has lost his life after being fatally shot during an encounter between the police and dacoits in Karachi. Two-year-old Mohammad Ahsan Shaikh was travelling in a rickshaw with his parents when a bullet hit him, and when his father got ...
Read Full Post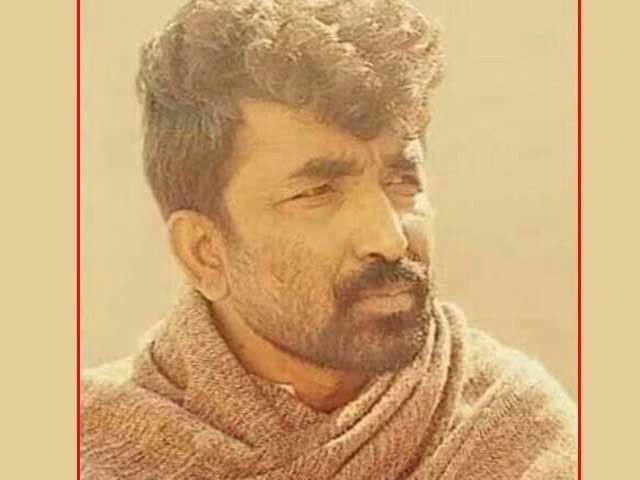 The entire nation is by now familiar with Irshad Ranjhani's name. He was the Karachi President of the Jeay Sindh Tehreek (JST), and was shot multiple times by Rahim Shah, the Union Council Nazim of Bhains Colony who also belongs to the Pakistan Muslim League-Nawaz (PML-N). A video that surfaced on digital and electronic media on Friday showed Ranjhani lying in a pool of his own blood on the road in broad daylight. He was still alive then, but instead of taking him to the hospital and helping him, most of the bystanders were busy making videos and taking ...
Read Full Post
Respected Mr Saqib Nisar, Chief Justice of Pakistan (CJP), Supreme Court, During the last few years, the Supreme Court has sprouted as the only ray of hope for the people of Pakistan. The dismal state of daily affairs has been going unnoticed for decades but the current Supreme Court's swift responses have truly won people over and given all of us hope. Suo moto action taken in cases that were not heading anywhere or taken when something truly important happened is an indication of our justice system improving. There are a number of instances that are truly worth mentioning and deserve massive ...
Read Full Post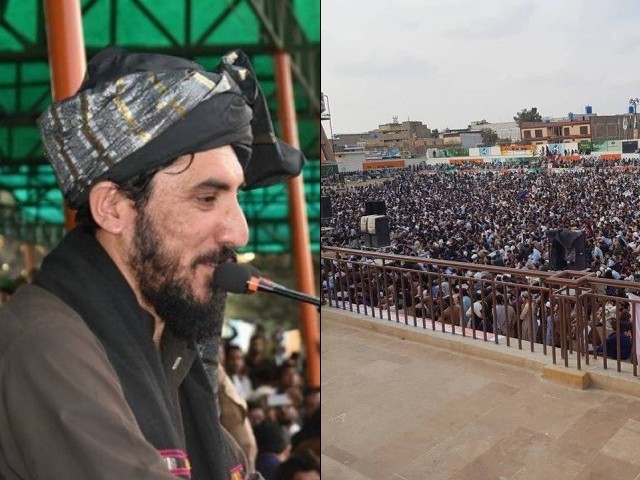 For too long, the faction of Pakistani society that upholds the principle of equal citizenship as a fundamental human right has been in despair. This is because human rights are an ideal no one disputes in theory but which, in essence, depend on the non-discrimination of individuals, whether based on religion, language, political opinion or socio-economic standing. However, human rights often becomes a provocative term when applied to a blogger with a dissenting political opinion, or to those we celebrate as symbols of our diversity on Easter and Christmas, or to those listening to speeches about their heroic contributions to the war on ...
Read Full Post
The Senate Standing Committee on Interior has proposed an amendment in the Pakistan Penal Code (PPC) to publicly hang convicts found guilty of kidnapping, murdering or raping children less than 14 years of age. The Criminal Law Amendment Act 2018, if passed, would amend the PPC's Section 364-A (kidnapping or abducting a person under the age of 14), which currently states, "Whoever kidnaps or abducts any person under the [age of 14] in order that such person may be murdered or subjected to grievous hurt… or to the lust of any person [sic] shall be punished with death." If amended, the words "by hanging publicly" ...
Read Full Post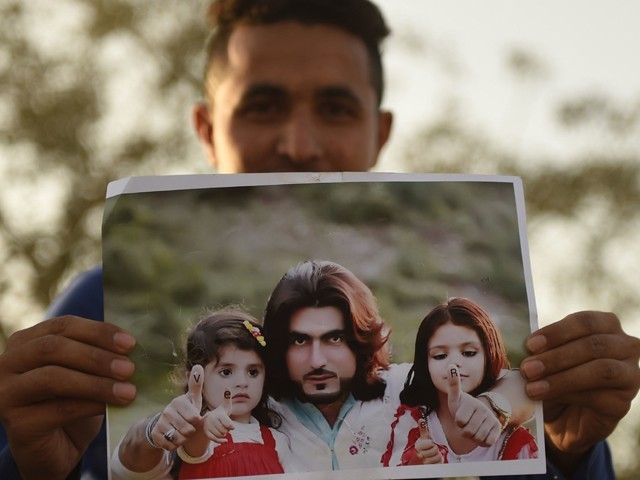 Nobody could have guessed that the extrajudicial killing of Naqeebullah Mehsud – an aspiring and flamboyant model hailing from South Waziristan – would result in an unprecedented and unyielding protest by the Pashtuns in the federal capital. What had begun as a demand for the arrest of former Malir SSP, Rao Anwar, has now turned into a protest to relay the comprehensive set of grievances of a marginalised people. The participants of this long march, who are mostly from the tribal areas, are now calling for all cases of extrajudicial killings of Pashtuns to be exhaustively investigated in a judicial ...
Read Full Post
The concept of justice is the bedrock of Islam and the Constitution of the Islamic Republic of Pakistan. In this regard, the recent suo motu actions taken by the Chief Justice of Pakistan (CJP), Mian Saqib Nisar, should be greatly applauded for the simple reason that he stood up for justice. The power to take suo motu action stems from Article 184(3) of the Constitution regarding original jurisdiction of the Supreme Court which states as follows: "Without prejudice to the provisions of Article 199, the Supreme Court shall, if it considers that a question of public importance with reference to the enforcement of any of the Fundamental Rights ...
Read Full Post
There are times when I almost feel sorry for Imran Khan. Every time he makes a statement blaming Nawaz Sharif or some other opposition leader, something similar ends up happening to make him eat humble pie. For instance, when he proclaimed that he didn't believe in dynasty politics like the Sharifs and the Bhuttos, but then gave a party ticket to the son of the disqualified Jehangir Tareen, despite there being hundreds of other honest workers in his party who deserved it more. Or when he defended Rao Anwar upon his sacking by Nawaz, but then had to eat his words after ...
Read Full Post
First things first, as a member of the Muttahida Quami Movement (MQM), someone who has seen Mr Wasim Akhtar's work closely and is aware of his political inclinations, I would like to state clearly, boldly, and without a doubt that his arrest is unlawful. The arrest in question was made whilst he was at court, attending a hearing for his bail extension in relation to charges attributed to him in Dr Asim Hussain's alleged confessional statement. My reasons stem, first and foremost, from the fact that the so-called confessional statement made by Dr Asim was made before the infamous Joint Investigation Team ...
Read Full Post