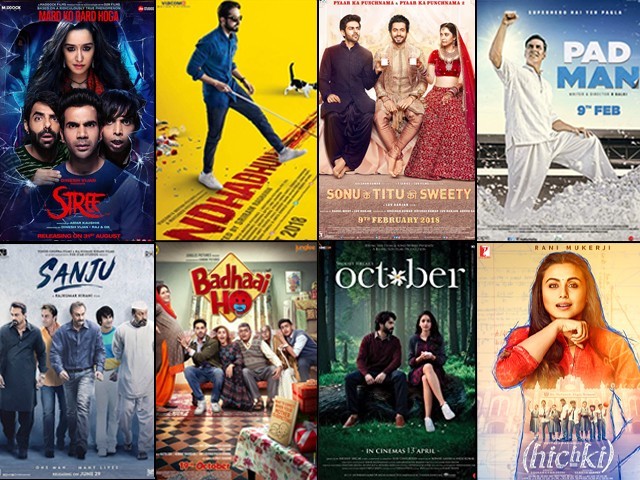 The year 2018 has been one of the most surprising ones in recent Bollywood memory, for it has been one where content ruled above all other elements in films. This year in particular, movies with unique content found solidification in Bollywood. While big-budget films (those with a lot of expectations associated) tanked at the box office, smaller films with lower budget and lesser known faces triumphed massively. One of the most shocking things about this year was that films with massive stars such as Salman Khan and Aamir Khan underperformed against the hopes and excitement of their fans, while lesser known faces ...
Read Full Post
Some days ago, I received a clip on Whatsapp of a scene from a Pakistani movie titled Lahore Se Aagay. The lead character, played by Yasir Hussain, tries to make the dialogue 'funny' by mocking the speech related disorder generally known as stuttering or stammering. Upon further inquiry, I discovered Hussain has played the role of a guy who stutters several times in his career. In another movie, Karachi Se Lahore, which is the prequel to Lahore Se Aagay, Hussain tries to seem hilarious by stammering to the character's advantage. Though he believes his portrayal is empowering for those who stutter, ...
Read Full Post
Rani Mukerji's interesting new movie Hichki hit the theatres recently, and if there is one thing I'd say about her, it is that Mukerji has still got it! This is her first movie in four years, as she was last seen playing a leading role in Mardaani (2014), and yet she is the scene-stealer! If anything, the break proves that despite spending a few years away from the big screen, she still has the acumen to deliver a performance reminding us why she is one of the 'greats'.  Directed by Sidharth P Malhotra and produced by Maneesh Sharma, Hichki focuses on Naina ...
Read Full Post
Rani Mukerji is one of those few Bollywood actresses, like Vidya Balan, who have established a niche for themselves in the industry. If Mukerji is set to star in a film, there is no doubt in the audience's mind that it will have powerful performances, if nothing else. Now, after taking a hiatus of three years, she will be seen astounding us with her talent once again in the upcoming film Hichki. Directed by Sidharth P Malhotra and produced by Maneesh Sharma, Hichki follows the life of Naina Mathur, a woman who suffers from Tourette's syndrome and aspires more than ...
Read Full Post