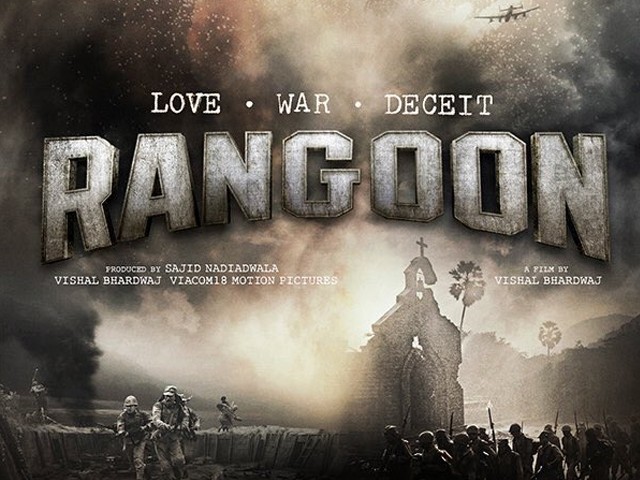 There's a line in the film where Saif Ali Khan tells a British officer, "We're actors; we know how to convince people." I am sorry to burst your bubble here Chote Nawab, but regrettably your statement falls completely flat on its face if the said performers are asked to work with a wearingly long and complicatedly patchy screenplay. Saif Ali Khan in Rangoon (2017)Photo: IMDb At 167 minutes, Vishal Bharadwaj's Rangoon isn't just a drag but also tediously stuffed with a hotchpotch of multiple storylines. Rangoon takes us back to 1940s Hindustan, against the backdrop of contrasting independence ideologies of dovish Mahatma Gandhi and hawkish Subhash Chandra ...
Read Full Post
The column last week about mangoes and jamuns got some unexpected attention. Qasim Jafri remembered and has shared several verses about mangoes by the late Syed Muhammad Jafri. Another friend, who read the column in translation, called just to hear Iqbal's verse referred to in it. Yet another wanted to know more about the significance of Aung San Suu Kyi's relish for jamuns. To answer the latter, let me refer to a short story by Krishan Chander. The protagonist, an artist, is described as having a romantic bent. Accordingly, the narrative about his romantic love proceeds. However, the story ends with ...
Read Full Post
When A Hameed first showed up at the Tea House in 1948, you could not have guessed that he was a fugitive from a wrestling arena. Everything about him spoke instead of a romantic soul that had drifted in our direction. A short story called 'Manzil, manzil', one of his first, had been published recently. The romantic bent and the storytelling technique had encouraged some connoisseurs to believe that he was another Krishan Chander in the making. A Hameed himself would later tell us that tradition and upbringing had required him actually to take on Keekar Singh's son. His father, ...
Read Full Post