As the entire Muslim community welcomes Ramazan this summer, the temperatures have risen in the kitchens. From the preparations for elaborate iftar tables to late nights in a frenzy of sehri arrangements, we all are on the lookout for new and exciting dishes to adorn our tables.  We thereby bring you two such delectable recipes that are easy to make yet irresistibly delicious. What can be more satisfying than fresh home-baked buns stuffed with a tantalising chicken fajita filling? This recipe for stuffed buns is so simple that you cannot go wrong with it. Shape them as per your liking and bake and serve with your favourite dips ...
Read Full Post
Once again, I'm reminiscing about UK times. Iftar was an exorbitant affair. We used to open our fasts in the campus mosque where different groups of people, usually from the local community, used to host iftars. The menu was different every day, and in addition to desi pakoras, jalebis and samosas followed by qorma, biryani or pulao, we got to experience different dishes from around the world. They ranged from Malaysian satay and lemang to Arabian Margoog and Kabsa. Rooh Afza was of course the staple drink, the undisputed favourite transcending all cultural barriers. In Pakistan, we are experiencing long ...
Read Full Post
This honey sesame chicken with boiled rice is so amazing, in part because it is relatively easy and quick to whip up in the kitchen for lunch or dinner. Perhaps one of the easiest main courses to cook up and easily concocted in less than 30 minutes. Just think, you can prepare and be eating this chicken in less time than you can order takeout from your favourite Chinese restaurant. Ingredients For chicken: Chicken breast – 500 g (skin removed and cut into small pieces) Olive Oil – ¼ cup Milk – 2 tbsp Egg white – 1 Flour – ½ cup Salt – a pinch Black pepper – ½ to 1 tsp Spring Onion ...
Read Full Post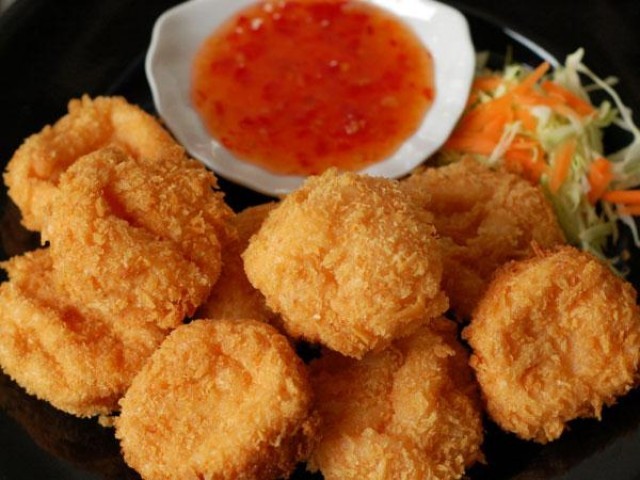 Pakistanis' love for pakoras cannot be described in words. Be it Ramazan, monsoon season, a lunch or a casual tea meeting, one just can't get enough of them. The blend of different spices and aromas truly depict the taste of Pakistan. Indeed, it is because of our love for pakoras that we have come up with varieties of it. Hardly any household is complete without the aroma of pakoras in the month of Ramazan. No matter how much popularity burgers, pizzas and other fast foods have gained in our generation, the love for pakoras will continue till the end of time. I have been eating gram ...
Read Full Post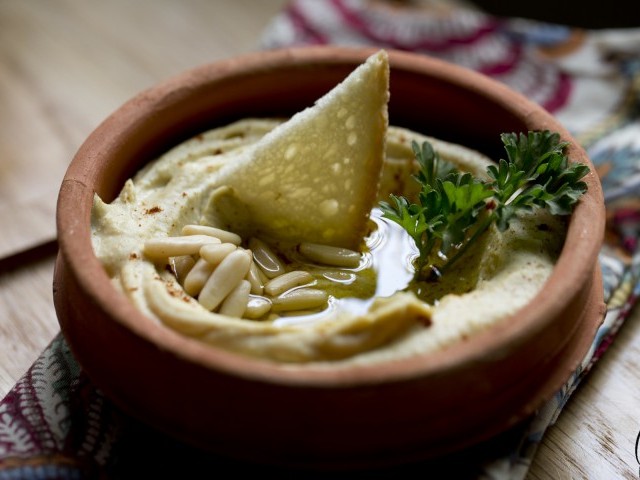 Chop the veggies, whip up gram flour with seasoning, make a paste with water, dip the veggies and fry! Fasting and pakoras are insanely intertwined. Roadside vendors, kiosks, and general stores – all have flaming hot oil pans, centered neatly on busy roads, frying away these crunchy, deep mustard, vegetable fritter devils. Admittedly, they are best eaten after a hot day of fasting, right after gobbling up a mushy sweet date and right before sipping a deep red cold drink. The scrunch, the spice and the saltiness are all addictive. But I protest against this addiction. And this alluded me to think ...
Read Full Post
The blazing heat of the June sun is slowly giving way to the sweltering, scorching July summer wave, as always. However, this year, July is host to the holy month of Ramazan as well. Along with the piety and prayers, Ramazan heralds the beginning of sumptuous iftars and sleepy sehris. But this time, there will be an added twist. With the power supply playing its agonising game of hide and seek, looming visions of extremely thirsty summer afternoons coming ahead have taken over our minds. Reprieve from this can come only in the form of cooling, sweat-beating summer drinks that are easy to prepare but ...
Read Full Post