Let us ask ourselves this. Eidul Fitr approaches amidst scorching heat and Panama hearings. Gulping down fancy iftars and filling sehris, what have we stored for our Eid?  I will tell you what – the Pret collection of branded clothes, quality makeup kits and tall heels. We've fixed appointments at salons and parlours to look our best on Eid day. There are lavish meals planned with family and friends. While festive gatherings are in consonance with the harmonious spirit of Islam, there is a question as to how much we actually recall from the holy month that is nearing its end. While these blessed days are spent in sujood (prostration) and taraveeh (obligatory prayers), how ...
Read Full Post
Aah, Ramazan. Shaan-e-Ramazan. Ehtram-e-Ramazan. Naimat-e-Ramazan. Sounds nice, doesn't it? Hold your horses. Because in few minutes it will be, "Moti moti auntiyaan kidhar hain?"  (Where are all the fat aunties?) "Aam khaye ga aam?"  (Do you want to eat mango?) And my personal most favourite, "Who are you to question Jinnah?" Pakistani television shows during Ramazan are complete madness. And anyone who has had the displeasure of watching these shows would agree that each year they try to outdo their own madness and each year they succeed. From giving away children to planes, Aamir Liaquat is on some kind of unreal dare to prove that shock value generates money. Forget ethics or standards of ...
Read Full Post
"Primum non nocere" is Latin for "first, do no harm". Although not overtly found in the text of the original Hippocratic Oath, the message in that Latin phrase holds firm for students making the transition from medical apprenticeship to medical practice. Scholars have widely attributed the oath to Hippocrates, the father of western medicine. As their rite of passage, young doctors graduating from medical schools the world over take some modern version or another of the oath, several in their own languages. Medical schools in Pakistan follow suit in terms of the oath being taken by students prior to practicing as independent doctors, with valid medical licenses ...
Read Full Post
I first heard the story many years ago, and every year I hear it at least once.  Most Pakistanis are probably familiar with it, but it bears repeating, for those who've never heard it. It goes like this: In the early years of Islam, a preacher from a town sent his assistant to tell the people of a distant village in the mountains about Ramazan. He told them how they would have to get up before daybreak, eat food and drink water, then go without water and food until sunset, beginning with the appearance of the new moon and ending with the appearance of the ...
Read Full Post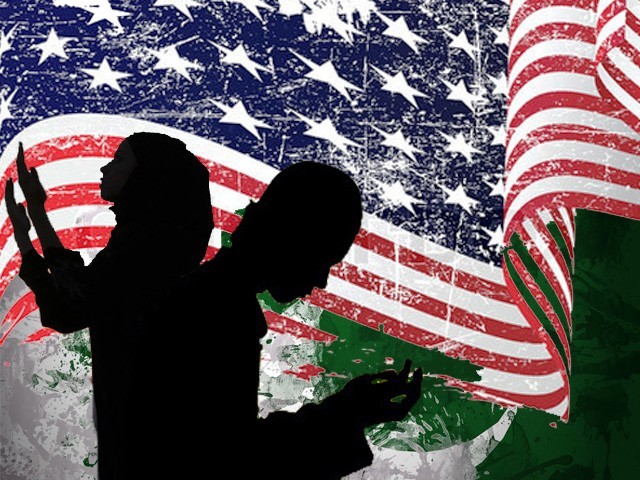 The most awaited Islamic month, Ramazan, is here. Muslims around the globe observe this month in their own, unique way. In Pakistan, people are usually busy buying groceries, making regular trips to the tailors to get their Eid outfits stitched, setting up their houses, planning iftar parties and praying – all in that order. Ramazan in the United States is celebrated differently, however. Muslims try to change their timings and cut down their work shifts so that they stay fresh for taraweeh prayers and late night qayaam. As an American Muslim, it is a great test to stay patient while fasting and dealing with ...
Read Full Post