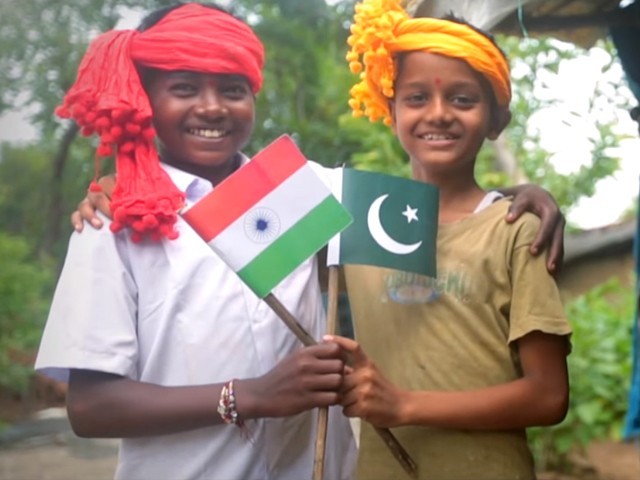 When it comes to India and Pakistan, one comes across an array of academicians and scholars in western campuses with piles of research on the Kashmir problem, Siachen and Sir Creek. But one hardly comes across any serious initiative to explore what unites India and Pakistan. India and Pakistan are inheritors of a common civilisation and hence we have an ocean of shared heritage in literature, philosophy, music, food, and mysticism. These days, it seems we have completely forgotten the days when we regaled ourselves over the melodies of Noor Jehan, Mehdi Hasan, Ghulam Ali and Ataullah Khan Esakhelvi. Even the days ...
Read Full Post
Movie adaptations can be a challenging task, especially if some of the industry's greatest actors performed in the original edition. The upcoming movie, Ittefaq, starring Sidharth Malhotra and Sonakshi Sinha in lead roles as Vikram Sethi and Maya respectively, will test their on-screen persona and method acting skills. They are not only starring together for the first time, but are also recreating the roles performed by Rajesh Khanna and Nanda in 1969's original version. Judging by the trailer, the 2017 version of Ittefaq entails many twists and turns, and will keep you on the edge of your seat. Directed by Abhay Chopra and produced by ...
Read Full Post
It has been exactly a month since the world lost the superstar, Rajesh Khanna. However, I feel that when an obituary becomes adulatory, it stops being honest. Does an obituary need to be a blind obeisance of the person who died no matter how big or small he or she is? Why take the human out of an obituary and make a person look like an infallible supernatural force? If you read the pieces written on the film star Rajesh Khanna after his death, most of them ignored his human frailties, his weaknesses, his failings and his tragic and lonely ...
Read Full Post
Superstars have a persona so larger than life that we seem to forget that they are but mortals and they too will depart from the world like every other human being. It is the end of an era. On Wednesday, Bollywood's original superstar Rajesh Khanna died at the age of 69 in his Mumbai residence after prolonged illness. As the world grieved his loss, the phrase "Bollywood's first superstar" became the buzzword for all the obituaries in local, Indian and foreign media. "I understand that he was a big, big star but how is he the first superstar?" asked a Bollywood aficionado friend of mine. "What about ...
Read Full Post