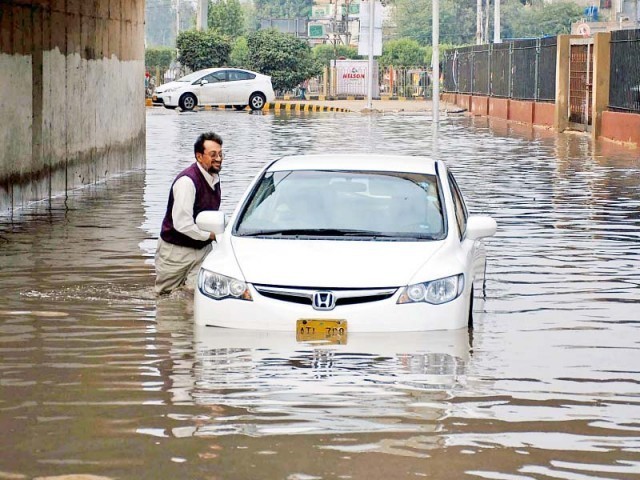 Karachi has a love-hate relationship with the monsoon season. While Karachiites long for rain throughout the year, we shudder at the very thought of prolonged downpour, flooding, destruction and power outages that are inevitably associated with it. The last time this city truly got to enjoy the rainy season was during Mustafa Kamal's tenure, when despite drains heavily clogged with rainwater – especially the Gujjar Nala and Neher-e-Khayyam – alternate drainage arrangements were made and the citizens were spared the entire rain-related trauma. Things are much, much different now. With monsoon rains that are imminent and expected any day now, infrastructure ...
Read Full Post
My first and most recent memories of Kinnaird College for women involve torrential downpours; the first week of my first semester as a freshman in the Honour's program and then this week as I visited the college to collect my degree. This was my last piece of official business with my alma mater as a student, I took the time to tread over all my old haunts, and imprint images of the soaking grounds firmly in my mind. As its horticulture society never tires of reminding the students, Kinnaird boasts one of the most beautiful (award-winning) campuses in the country and a visit ...
Read Full Post
We Pakistanis have many trigger points; many things irk us and many leave us disgruntled. Some moments make us sing with joy while others leave us simply bewildered. Therefore, in line with all things Pakistani, here are 24 Pakistani reactions that can very aptly be explained via Disney Gifs. 1. When it rains, anywhere in Pakistan Photo: Tumblr 2. When Shahid Afridi hits the ball in the air… Photo: MermaidConga And it lands in the fielder's hands Photo: Disney Wiki 3. When Pakistanis come across #ThankYouRaheelSharif Photo: Tumblr 4. When a Pakistani is recognised internationally [caption ...
Read Full Post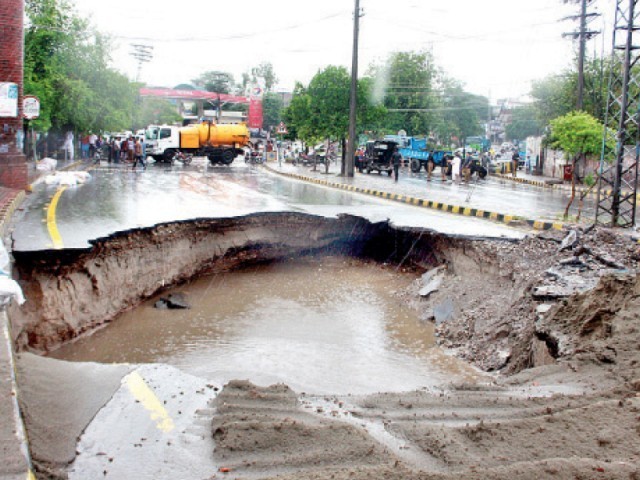 When it rains in Pakistan, the words of Ardeshir Cowasjee seem very pertinent: "Gutter tou bana nahi saktay, atom bomb banatay hain". (They cannot even make a gutter but are making atom bombs). Rain, a blessing of nature (or should I say curse in disguise), has wreaked havoc in parts of Punjab and Kashmir. It has not only cost lives and casualties, but also led to the spread of water-borne diseases. These torrential rains have flooded areas where lands have been cleared, people have been displaced and livestock has been harmed. One wonders then whether authorities, such as the Water and Power Development Authority (WAPDA), Water and Sanitation ...
Read Full Post
The devastating rains in Sindh, which started on September 8 and continued for five days, have once again submerged the province. Seven districts of upper Sindh have been affected, with the worst-hit being the Jacobabad and Kashmore districts, where over 100 people have died in rain-related incidents. In 2010, most parts of upper Sindh and some parts of lower Sindh and Balochistan were affected by the floods, due to which millions were rendered homeless. In 2011, torrential rains wreaked havoc throughout lower Sindh and some parts of upper Sindh. After these tragedies, the government made tall claims about providing relief to ...
Read Full Post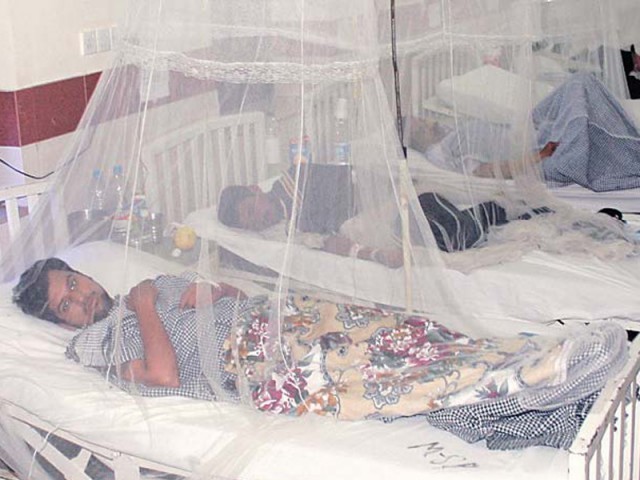 As monsoons arrived in 1857, Ghalib wrote to a correspondent: "Now that rains have been mentioned let me just say that [Delhi has witnessed in quick succession] a rebellion by the black, an assault by the white, a testing time of demolition of houses, a crisis caused by epidemic and a calamitous famine." Our own season of abundant rains this year looks like a fair match. Briefly: a treacherous campaign by terrorist suicides, a quake called Zulfiqar Mirza, a crisis called target killing, a dengue fever epidemic and a calamitous rain. To be fair, the terrorist suicides are by now part ...
Read Full Post
The column last week about mangoes and jamuns got some unexpected attention. Qasim Jafri remembered and has shared several verses about mangoes by the late Syed Muhammad Jafri. Another friend, who read the column in translation, called just to hear Iqbal's verse referred to in it. Yet another wanted to know more about the significance of Aung San Suu Kyi's relish for jamuns. To answer the latter, let me refer to a short story by Krishan Chander. The protagonist, an artist, is described as having a romantic bent. Accordingly, the narrative about his romantic love proceeds. However, the story ends with ...
Read Full Post