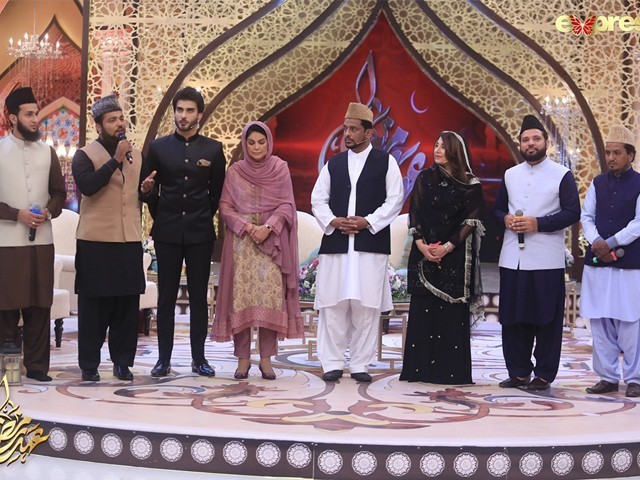 Every year, the month of Ramazan comes loaded with blessings. It is perceived as an opportunity to cleanse one's self with spirituality and devotion. In the holy month this year, Express Entertainment started a series of segments for its valued viewers in order to revive their spirituality and refresh their souls. The program, titled Ehed-e-Ramazan, went quite successfully last year, and this year as well it has received an unprecedented response from viewers while drawing universal acclaim. Hosted by Javeria Saud and Imran Abbas, two of the most celebrated icons in Pakistan's entertainment industry, it is clear why the show has resonated with so many. The program ...
Read Full Post
We have seen numerous images of young Kashmiri lifeless bodies, wrapped in Pakistani flags, being lowered into graves by their old and fragile fathers. Such images are enough to give us an idea of how deep-rooted pro-Pakistan sentiment is in Indian-held Kashmir. Kashmiri civilians, mostly teenage boys, are hounded, tortured, arrested or even killed by government forces during anti-India protests and pro-azadi (freedom) rallies. This is a result of them raising passionate slogans in favour of Pakistan. Kashmiri boys and girls are seen chanting "jeeve jeeve, Pakistan" (long live, Pakistan) or "Pakistan Zindabad" slogans. A few have even set the Pakistani national anthem as a ringtone ...
Read Full Post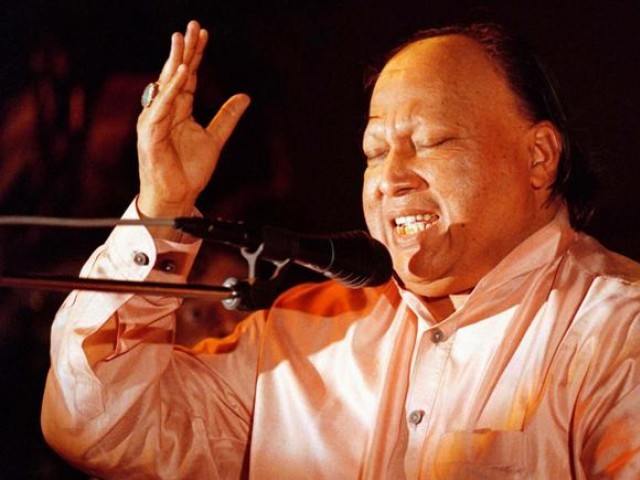 There are some voices which are dependent on words in order to get heard and appreciated, and then there are those, self-sufficing ones, upon which words cease to exist – the unsurpassed ones. Words perish and what remains is the triad of voice, revelation and a standstill universe. Such is the case with Ustad Nusrat Fateh Ali Khan. His voice has transcended the realm of words. "I am a peddler, wandering and roaming from one village to another, in the lanes of cities, in the countries of the world, offering the message of peace, wishing to continue to do so all ...
Read Full Post
Since 1984, the Pakistan Army has been fighting a war on the highest battlefield of the world, the Siachen Glacier. Although there have been periods of temporary ceasefire, they have always been followed by severe aggression from both sides. During one such hostile period in 1987, a high altitude post of the Pakistan Army at the Siachen Glacier was commanded by my uncle who was then a captain. He had been there for five months and had no hope of being relieved in the near future because of the escalated tensions and harsh weather. One day he was sitting with his troops in ...
Read Full Post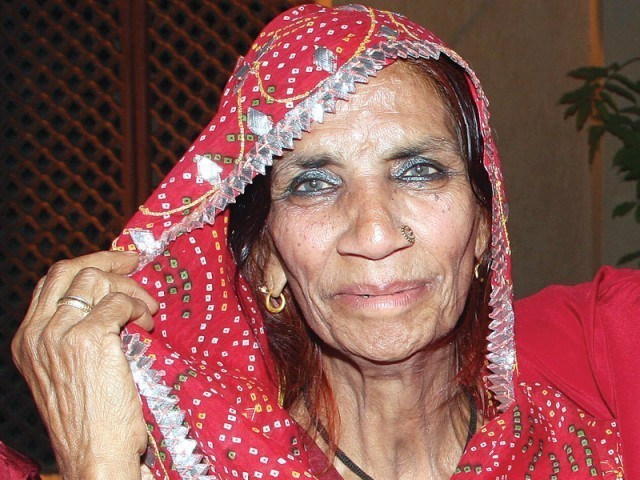 One by one they are leaving us. Some left the music industry altogether, even before departing from this world, like Zubaida Khanum. Then, Iqbal Bano left us. Mehdi Hasan suffered quite a long illness before his death, leaving behind only his beautiful music; and the latest in our list of great losses is of course, Reshma. Fortunately for us, some like Surraya Multanikar, Farida Khanum, Rubina Qureshi and Ghulam Ali are still around. Of course, everybody has to leave and in the end, it is really not about how long they lived. Rather, it is more about what they brought with them and ...
Read Full Post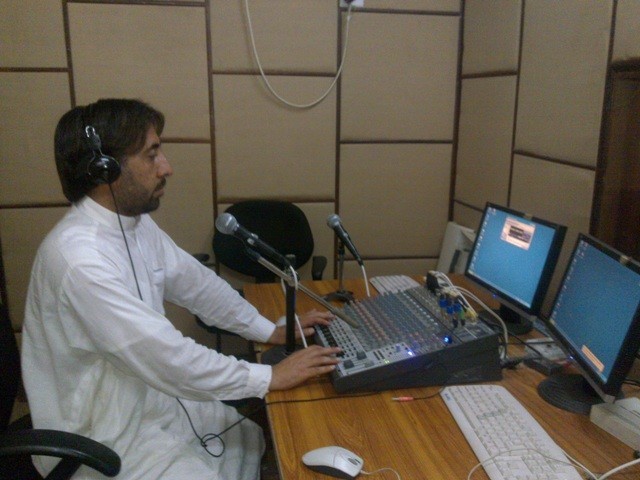 It was on May 7, 2006 that our team started the transmission of Radio Khyber, located within Khyber Agency, one among the seven districts of Pakistan's Federally Administered Tribal Areas (Fata) in the north-western part of the country. I started transmitting with a passion to empower local people and give them a voice- a voice which had been kept silent since 1901, the day the colonial empire of India promulgated the Frontier Crime Regulation (FCR) in Fata. The FCR was designed by the British, who used the region's own tribal traditions and social psyche to rule ruthlessly over the territory. All the ...
Read Full Post
In his letter to the editor of The Express Tribune on February 28, Radio Pakistan Director General Murtaza Solangi defended the proposed tax of 2% on mobile phone users on every recharge to make public radio financially stable. If the additional tax was unacceptable, Solangi said, people should come up with counter-proposals for Radio Pakistan to stay afloat. Solangi says: "At the end of the day, the choice is either to have a public broadcaster — as the rest of the world does — or shut it down. If it needs to be retained, then people need to tell us how." First ...
Read Full Post