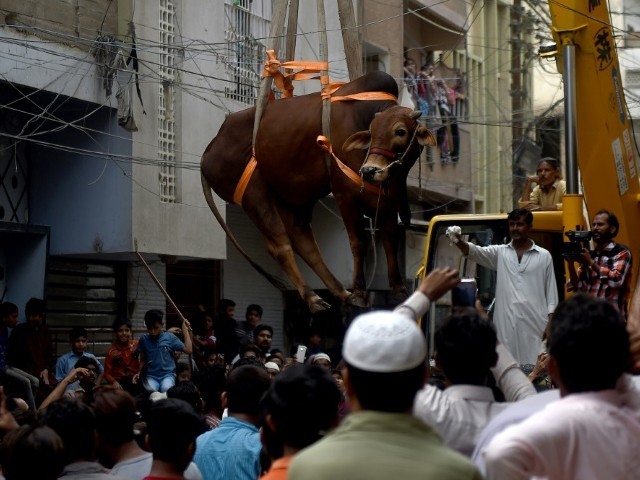 Emaciated bodies, their remains everywhere, blood flowing on already dirty streets across the city and the smell of freshly cut flesh – this is a glimpse of Karachi on the first day of Eidul Azha, aka Bakra Eid. I've heard that amongst sacrificial animals, this day is known as D-Day. The effects of Eidul Azha are already felt a week or so prior to the event itself. It starts when you step out one fine day and your nostrils are greeted with the oddest of stenches, until you suddenly detect the actual source of the smell: the goat your neighbour bought a ...
Read Full Post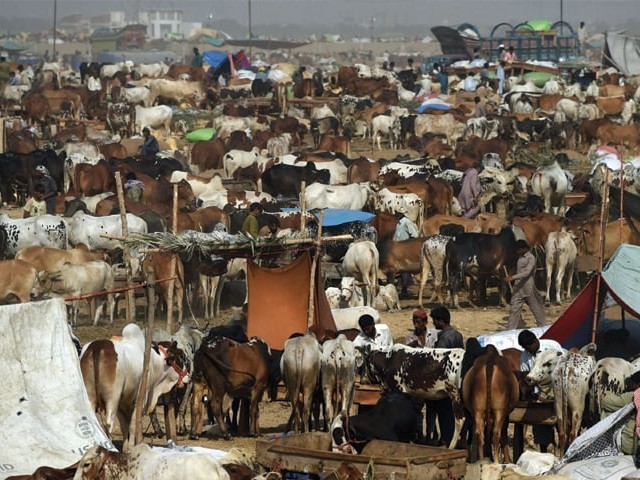 I am an Eidul Azha enthusiast. When I was a child, the moment the Zil Hajj moon would be seen, my excitement for having sacrificial animals in my courtyard would escalate. My father always made sure to buy animals in the first few days of Zil Hajj. He often said, "I buy animals in advance for Khurram as I cannot see his sad face." In the year 1989, my father had to leave for the US for his open-heart surgery two weeks before Eidul Azha. A few days before his departure for this life threatening surgery, he took me to the cattle market to ...
Read Full Post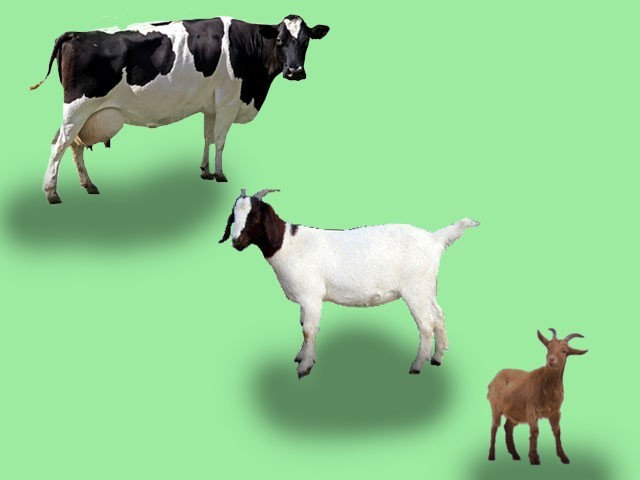 Dear bakra mandi owners,  This letter is to express my absolute stupefaction over your outrageous, albeit devious, marketing tactics, yet again, at Eidul Azha this year. The prices of goats and cows have escalated to a level that is beyond the financial capacity of the middle class group to afford. Even the lower upper class is having second thoughts about fulfilling this necessary religious obligation. More and more people are forced to take shares in cows. For me, as well as for millions of other like me, I'm sure, taking shares in cows is extremely embarrassing because it openly screams of the fact that I ...
Read Full Post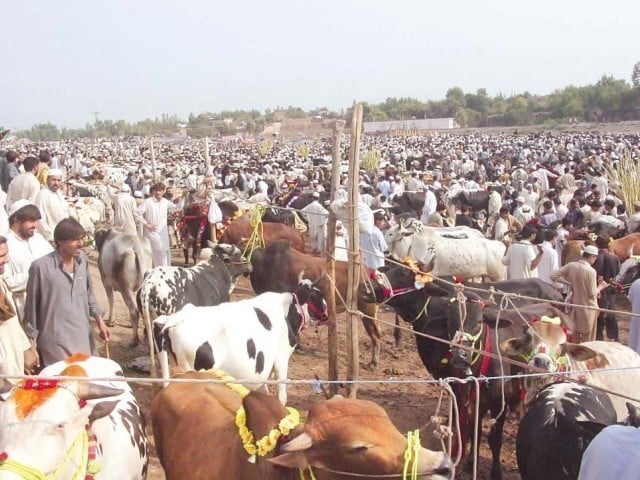 Eidul Azha is probably one of our most anticipated holidays in the yearly calendar. Depending on one's inclination, people normally plan for this religious duty months in advance. Its popularity is also due to the high level of interest that children take in the festivities and it would not be incorrect to say that it is more of children's Eid than ours. Personally, I am not inclined towards it – I guess the sight of animal blood, urine and faeces all over our cityscape is not very appealing to me and we have our efficient government to thank for this. We have had roughly 69 Eids ...
Read Full Post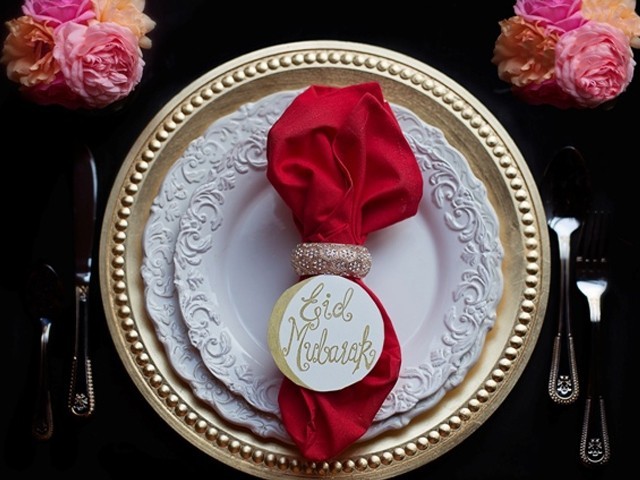 My childhood memories associated with Eidul Azha are still very clear. I was raised in a joint family household, so just imagine around a dozen people, including young boys, trying to get to the congregational Eid prayer on time. I miss that chaos, the preparations, and the presence of various butchers sharpening their knives, while all the children would surround them in anticipation. The girls, including myself, would get ready and watch the qurbani, all the while helping our mothers in the kitchen. Laying the table, taking out the fancy china in the rooms filled with air soaked in the appetising smell of butter ...
Read Full Post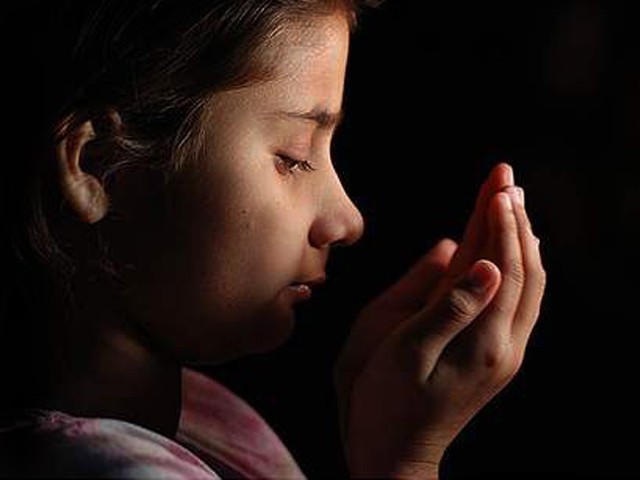 It was the night of a thousand angels, a night of sins forgiven and a night of deeds untold. It was the night of Lailatul Qadr when she opened her eyes for the first time. "That's what we'll name her," said her mother. The father smiled and announced his newborn daughter's name to his wife, the hospital staff and into the ear of the child to be named, "Lailatul Qadr." As her parents devoted themselves to worship, for it was the night of a thousand prayers, Lailatul Qadr, or Laila as she would come to be known, spent the entire night in her ...
Read Full Post
It started right after I was born, the race. My parents pushed me into the running without as much as a heads up. I was competing for the position before my first "Behhh". Their motive was clear, I had to be chosen. But I guess it's only natural for them to want me slaughtered on Eid, after all they are my parents. And any respectable family wants their offspring to reach that level of achievement. My parents had their own milk business, so they never got the chance to be chosen as qurbani (sacrificial) animals. My sister had to stay alive to produce ...
Read Full Post
Muslims all over the world are celebrating Eidul Azha this weekend. Every household has its own Eid traditions in Pakistan. Those of us who live away from Pakistan try to continue those traditions to ensure our kids stay connected to our culture. Eidul Azha, or Bari Eid as it is called in Pakistan, is centred around food and family. This Eid is a bit more stressful because of the involvement of qurbani or animal sacrifice. Those who are in charge of qurbani at home understand the preparation needed to buy animals for this ritual and arrange for the help needed for ...
Read Full Post