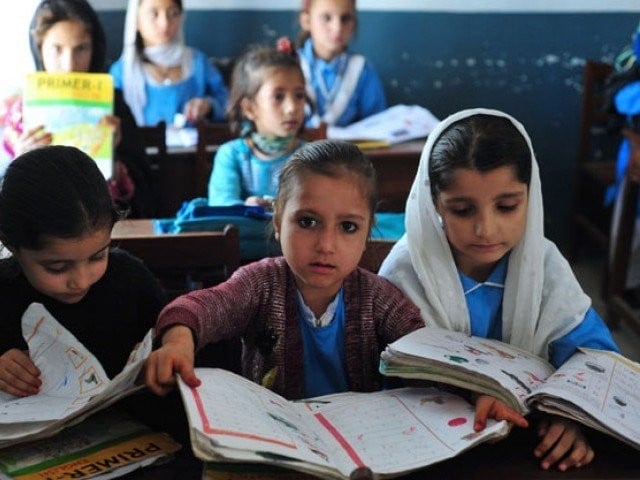 Pakistan has one of the largest youth population in the world. Forty-six million of these will be voting for the first time in about two weeks; a number that is by no means small. To put it into perspective, if these voters were a country, they would be the 30th largest country in the world in terms of population. They will most likely vote for the party that has promised them jobs, and no one can fault that logic because jobs get you money and as we all know, money makes the world go around. But there is a slight ...
Read Full Post
Those who are all daggers against private schools and are celebrating the Islamabad High Court's decision to stop private schools from charging a summer fee, can stop reading because a private school owner is writing this blog. But then again, it might be worthwhile for you to hear the other side's perspective too. I find myself to be a very small player in the private school industry. A newbie, who perhaps four years ago might have been bashing private schools from the other side too. Today, I am here not to make a case for myself but for the Citys, Roots, ...
Read Full Post
The Senate Standing Committee on Interior has proposed an amendment in the Pakistan Penal Code (PPC) to publicly hang convicts found guilty of kidnapping, murdering or raping children less than 14 years of age. The Criminal Law Amendment Act 2018, if passed, would amend the PPC's Section 364-A (kidnapping or abducting a person under the age of 14), which currently states, "Whoever kidnaps or abducts any person under the [age of 14] in order that such person may be murdered or subjected to grievous hurt… or to the lust of any person [sic] shall be punished with death." If amended, the words "by hanging publicly" ...
Read Full Post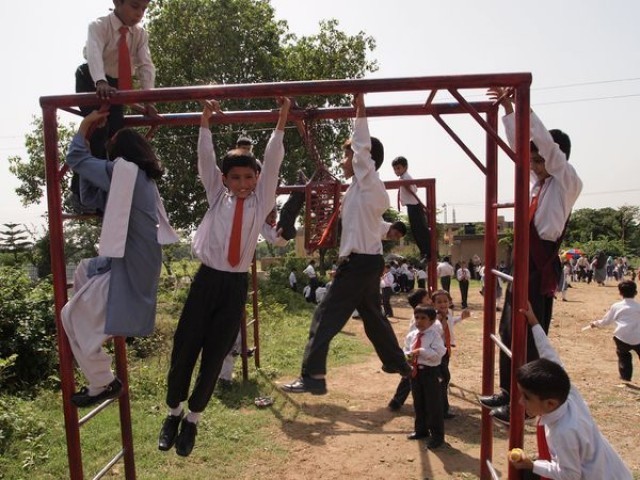 While winding up the lesson, the teacher turned towards the clock to check the time – there were 20 minutes remaining. Opting for a pop quiz, he asked everyone to take out a rough sheet of paper. One of the students eagerly did so – for history was her favourite subject – but as she scribbled the answer 'Treaty of Versailles' to the question asked by the teacher, she saw terror approaching from the corner of her eyes. She heard the dreaded words, "Please step outside and bring your diary along." And quietly moved toward the door while all the students stared ...
Read Full Post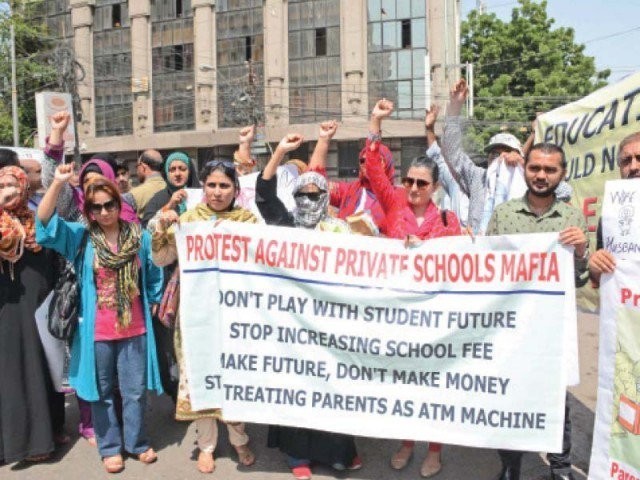 Back in September 2015, the parents of students studying in the top elite schools of Pakistan created an outcry over the unwarranted increase in school tuition fees. No one could have guessed the extent of effect the parents' grievances would have on the elite private school systems. The fee chalaans for the year 2015-16 incited an uproar, prompting them to protest and provoke the authorities to devise a system that can regulate the fee structures of these schools. They claimed that the 'private school mafia' – a term coined during the protest – treat them as ATM machines with an unjustified ...
Read Full Post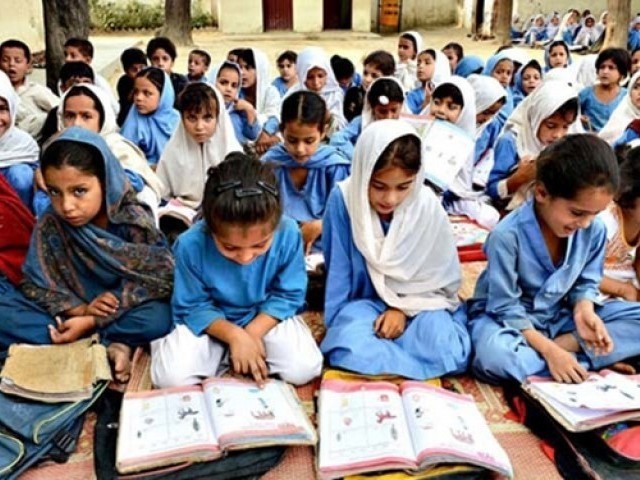 This week we were treated to scenes of Maryam Nawaz Sharif standing with Michelle Obama as the First Lady announced an investment of $70 million as part of a new partnership between the United States and Pakistan to promote girls' education. The money is part of President Barack Obama and Michelle Obama's Let Girls Learn initiative, which started up in March of this year and seeks to expand educational opportunities for girls. Ms Sharif also spoke about Nawaz Sharif's education reforms, and the importance of educating girls. It's good to see commitment at the highest level to this worthy goal. However, I can't help being a bit of a cynic about ...
Read Full Post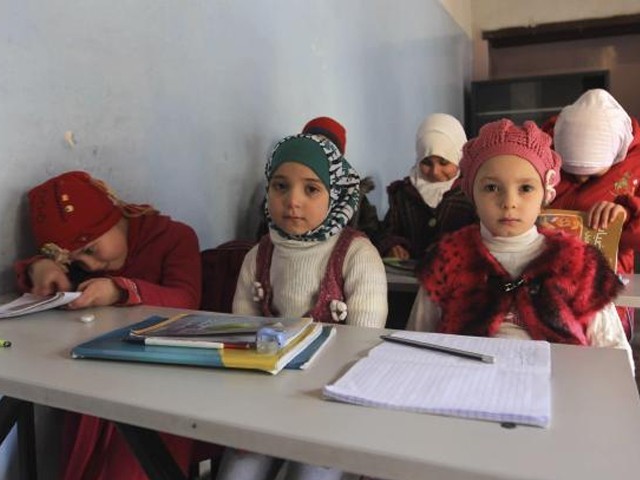 For the first time, we have the official numbers that show the devastating consequences of the civil war in Syria on education. When the conflict first erupted in 2011, nearly every child was enrolled in primary school across the country. Within two years, nearly two million children and young adolescents were out of school. Enrolment rates have plummeted, leaving one in three children and more than two out of five adolescents excluded from education, according to the new data from UNESCO Institute for Statistics (UIS). It took two years to erase all of the educational gains made in Syria since the start of the century; ...
Read Full Post
As per the latest surveys, Pakistan is ranked as the third most dangerous country for women, third on the human slavery index and third on the global terrorism index. Although this country is enormously blessed, be it with coal reserves, ideal geographical location, warm water, or mountainous buffer zones, its foreign image is downsizing, its economy is attenuating, trade deficit is flattening and the only label due to which it is mostly known is through its brand of 'terrorism'. The crux behind many of these issues lies in our denial – denial of evolving fascism, denial of accessing true culprits, ...
Read Full Post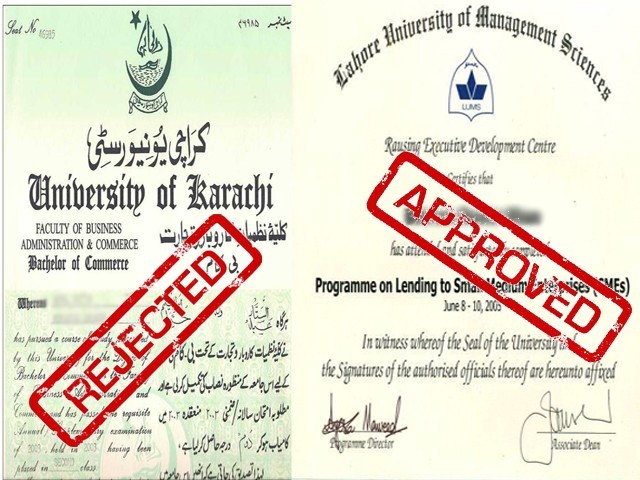 Call a top-notch organisation enquiring after their recruitment process and they will, more often than not,turn you down saying; "We only hire LUMS and LSE graduates." Today such blatant and disgusting bias is observed in many many multinational organisations across Pakistan. This is an extreme sort of epidemic prevailing in the recruitment process of many organisations. A reality check must be given here. I feel obliged to inform these 'guided' organisations that many brilliant students are studying in universities that are far older than Lahore University of Management Sciences (LUMS), Institute of Business Administration (IBA) or even Lahore School of Economics (LSE). However, they are ...
Read Full Post