Shaadi (marriage) is perhaps the most cherished tradition in Pakistani culture, a gathering of levity and simultaneous importance and an event which many deem to be the most significant in their lives. For women in Pakistan, the latter is often the case since marriage bounds them to a contract that is deliberately created to disadvantage them. The institution of marriage has been weaponised by the male-dominated religious lobby in Pakistan to systematically disenfranchise women into a life that is decided by their significant other. The most integral part of this system is the nikkahnama (marriage certificate). For many married couples, the nikkahnama is at best an afterthought in the marriage festivities, ...
Read Full Post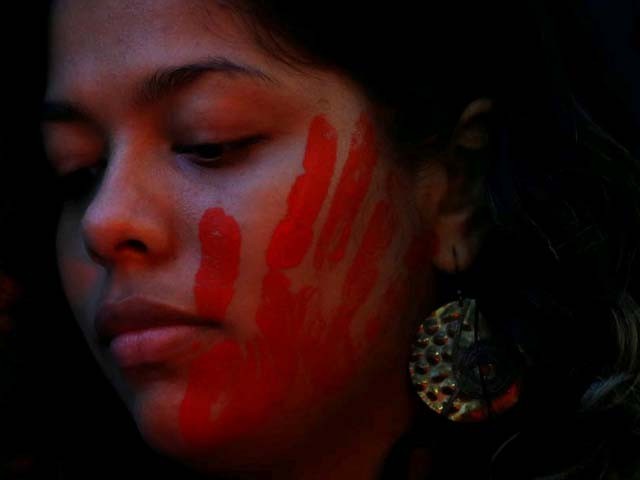 The recent murder cases of Samia Shahid and Qandeel Baloch, both victims of 'honour killing,' put yet another question mark on our resolve to fight violence against women. Such cases also serve to rejuvenate the controversial debate that societies tend to tolerate violence against women which, in turn, leads to more violence against women. For me, before being acquainted with data on countries where such beliefs persist, it was unimaginable that some women think domestic violence is acceptable. I think most readers would be surprised to know that wife beating, the most common form of domestic violence, is not just a norm in most countries, but also found acceptable ...
Read Full Post
In the world we live in, there is no dearth of pious men who believe that most of the world's problems can be fixed by giving their women a little thrashing. And this business of a man's God-given right to give a woman a little thrashing has brought together all of Pakistan's pious men. A few weeks ago, Pakistan's largest province passed a new law called the Punjab Protection of Women Against Violence Act. The law institutes radical measures that say a husband can't beat his wife, and if he does he will face criminal charges and possibly even eviction from ...
Read Full Post
Prime Minister Nawaz Sharif's recent exposure in the Mossack Fonseca Scandal comes as no surprise to those familiar with Pakistan's perennial opportunities for corruption amongst her ruling classes. While enraging much of the nation, the surfacing of these ugly realities has inspired its Islamist clergy. Painting themselves even more 'holier than thou', Pakistan's religious clerics are uniting in extraordinary consensus. Seizing on Sharif's suddenly weakened position, they gather to oppose the Anti-Honour Killing amendment bill, the Anti-Rape amendment bill and the Punjab Protection of Women against Violence Act presented in Pakistan's joint parliamentary session last month. Apparently laws containing 'remedies for victims of violence', criminalising 'all forms of violence against women' ...
Read Full Post
Controversial scholar, entertainer and televangelist, Aamir Liaquat, offers a liberal feminist virtually no reason to smile and nod politely. On March 16, 2016, Mr Liaquat may have finally broken that tradition. On an episode of NewsEye, Mehr Abbasi raised the subject of the Punjab Protection of Women Against Violence Act and the controversy surrounding it. Senator Hafiz Abdullah, of Jamiat Ulema-e-Islam-Fazl (JUI-F), rebuked the act as any viewer acquainted with Pakistani political dynamics may have anticipated. It was the identity of the act's defender, which came as a pleasant surprise. Mr Aamir Liaquat was visibly bitter, missing one burning cigarette clamped casually between ...
Read Full Post