What happens when you announce a film with the leading lady of the Pakistani film industry, who has also recently been honoured with a Tamgha-e-Imtiaz? Expectations are bound to skyrocket. With a comparatively newer cast alongside box office superstar Mehwish Hayat, Wajahat Rauf's latest film Chhalawa released yesterday. Azfar Rehman will be seen playing a leading role for the first time here; he was last seen on the silver screen alongside Hayat in Punjab Nahi Jaungi in an extended cameo. Will Rehman be able to make it big with Chhalawa? Can Hayat carry an entire movie on her shoulders? Let's find ...
Read Full Post
Upcoming Pakistani film Chhalawa's trailer has generated a lot of buzz, mainly due to it featuring an ensemble cast and presenting a fun and interesting premise. The film is produced, directed and written by Wajahat Rauf, while the music is by Shiraz Uppal. Chhalawa is Rauf's third venture, and stars Mehwish Hayat, Azfar Rehman, Zara Noor Abbas, Asad Siddiqui, Mohsin Ejaz and Aashir Wajahat. The film appears to be a light-hearted romantic-comedy showcasing the love story between Zoya (Hayat) and Sameer (Rehman). Zoya is a young woman belonging to a rural area in Punjab who is being forced into marriage against her ...
Read Full Post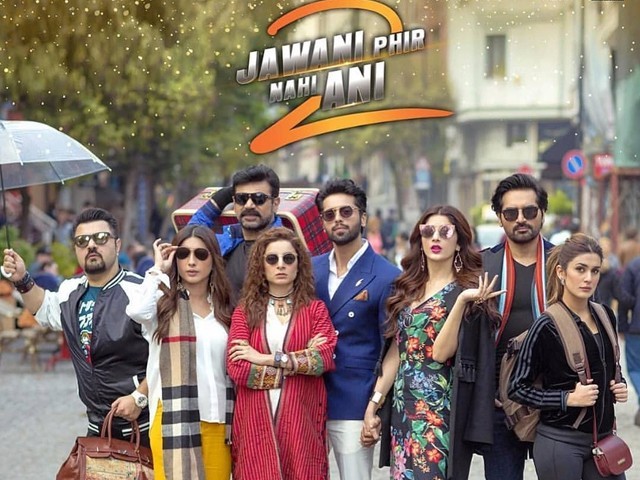 Very few sequels receive more appreciation than the original film itself. For instance, Na Maloom Afraad was brilliant when it was released, but Na Maloom Afraad 2 was not as crisp, witty or smart as the original. The same goes for the Hera Pheri series across the border; part one was phenomenal, but it only went downhill after that. Jawani Phir Nahi Ani 2, the follow up to 2015's Jawani Phir Nahi Ani, had all the winning elements on paper; from an intriguing trailer, stellar cast, and actually funny jokes, the film seemed set to emerge victorious at the ...
Read Full Post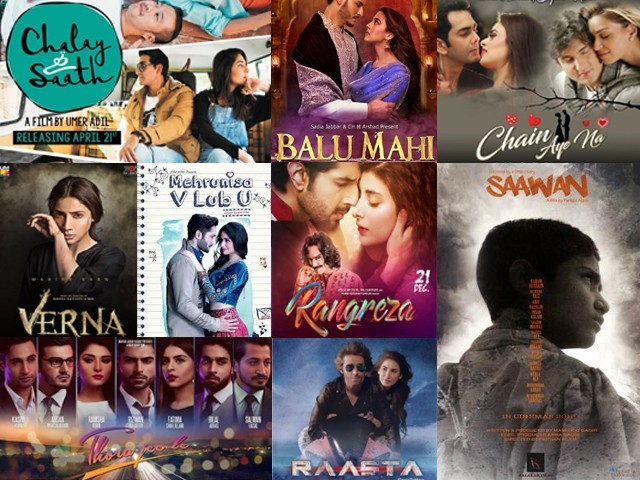 Just like its predecessor, this year started with a new hope for Pakistani cinema, a hope that the industry would continue to produce better films than it did in previous years. While the industry may have produced more films this year than it has in a long time, unfortunately, the graph went down in terms of the quality of content. Let's take a look at what the revival of Pakistani cinema looked like this year. 1. Thora Jee Le Rafay Rashdi's directorial debut Thora Jee Le was considered one of the most promising films of the year, simply because it launched more ...
Read Full Post
It has been a great couple of years for the Pakistani film industry. We've finally gained some solid footing and have managed to get audiences excited about Pakistani films. Dukhtar, Moor and Saawan have received critical acclaim for being sensitive, powerful films, whereas commercially successful ventures like Na Maloom Afraad, Actor in Law, Punjab Nahi Jaungi and Jawaani Phir Nahin Aani have attracted large audiences to the cinemas, which has been, especially for Pakistani movies, a rare occurrence in the past. Not only is there a gradual progression in quality, script and cinematography, there is a definite increase in the volume ...
Read Full Post
The trailer for the upcoming Pakistani film Rangreza was released recently to largely positive reviews. Apart from a trite love story, it showcases a truly uninhibited Gohar Rasheed. Yo-yoing between entertaining and the edge of madness, he is reason enough to watch the film. Photo: Screenshot A part of me, however, was also disappointed. From the onset, the team behind Ragreza pushed it as a musical. The actors called it a musical, their Facebook page labels it so, even Wikipedia affirms that it is in fact a musical. And yes, there are songs in the film, but ...
Read Full Post
In 2014, Nabeel Qureshi and Fizza Ali Meerza paired up to direct and produce Na Maloom Afraad and it proved to be an instant box office hit. It is the longest running movie in Pakistani cinemas since 2007, beating the records of Khuda Kay Liye and Waar. After three years, the duo returned to direct and produce Na Maloom Afraad 2, which was released over Eidul Azha. Before we get into the nitty-gritty of the movie, it is important to applaud and appreciate the fact that two remarkable Pakistani movies, Punjab Nahi Jaungi and Na Maloom Afraad 2, were released in succession. This is a ...
Read Full Post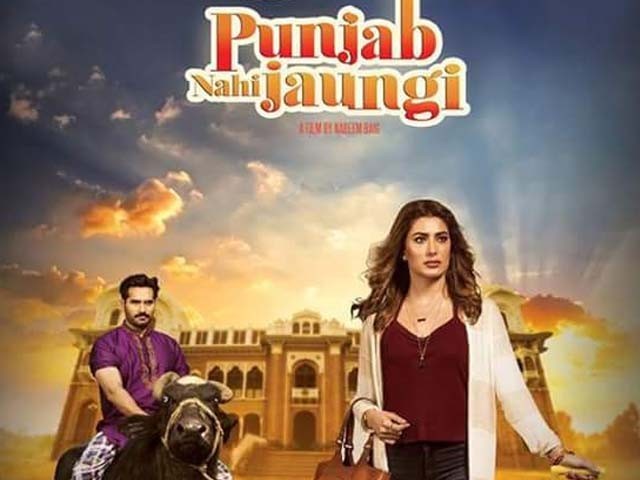 News of the recently released Punjab Nahi Jaungi instantly caused an equal and opposite reaction in my mind – I will not go to watch it. Why, you ask? Well, here are four formidable reasons answering your question: 1.The first reason was perhaps due to the very actor-producer Humayun Saeed who, in my personal opinion, did not qualify to be the silver screen 'hero'. 2. The second reason being that Punjab Nahi Jaungi's early poster was unveiled about two months prior to the movie's release. It was not only in bad taste but also smelled of rotten romantic comedies. #PunjabNahiJaungi trailer is releasing tomorrow! ...
Read Full Post
Okay, I give up! A lot of people do not agree with my hyper-critical approach when it comes to reviewing movies. I've been called an eternal cynic, a tag which is probably the most publishable amongst various other labels I have had the pleasure of hearing. Bearing that in mind, I have decided to radically alter my ways with this piece and tried to analyse a cinematic work purely based on how the majority would tend to receive it. The dubious honour for this novel experiment goes out to the first full length trailer of the upcoming Pakistani romantic comedy, Punjab Nahi Jaungi. What makes Punjab Nahi ...
Read Full Post
There is a lot of spectacle, colour, emotion, singing and dancing in the recently released teaser of Punjab Nahi Jaungi. Two beautiful ladies, however, stand out amidst all the razzle and dazzle of the decidedly glitzy 75-second video. One is the glamorous Saba Waseem Abbas who walks ever so seductively, wearing pink, orange and purple, to welcome a triumphant Humayun Saeed to her home. The second is the perennially beautiful Naveed Shahzad who registers her regal presence in the teaser with remarkable grace and style. Photo: Screenshot There is, of course, no shortage of eye candy in Punjab Nahi Jaungi. The first collaboration of ARY Films and Six Sigma ...
Read Full Post