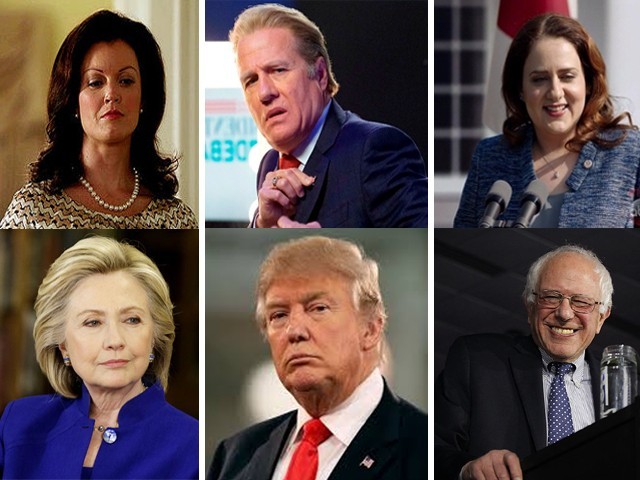 Given the current disposition of the 2016 US elections, shows like Scandal have rightfully depicted and drawn inspiration from the onscreen presence of many real political leaders and their quest for winning the presidential seat in the months to come. The media continues to play a significant role in shaping public opinion based on the rhetoric many television networks oppose or support, thereof.  The recent episode of the political-thriller show Scandal titled 'The Miseducation of Susan Ross' portrayed a rather realistic presidential debate among the nominees with characters emulating the real contenders for the US presidential election. One contender is Mellie Grant, the former First Lady, and ...
Read Full Post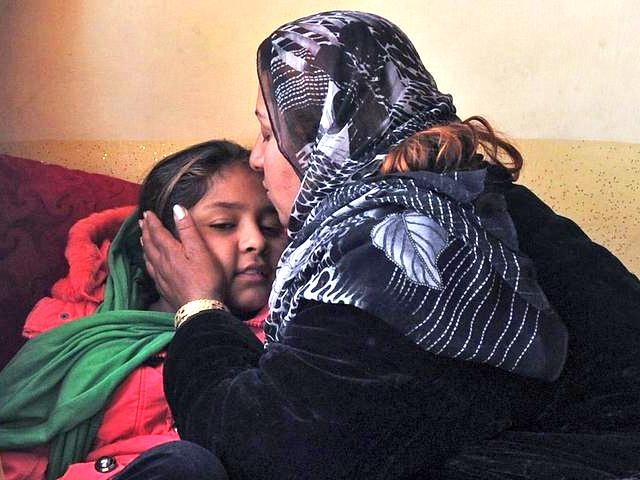 Dear Pakistani mom, I am your beloved daughter, slightly spoiled but mostly a responsible, caring individual who would go to great lengths just to see a smile on your face. One who would run to the medicine store to grab some medicines should my ailing grandmother's health so require. Please remember 'you' raised me so. You raised me to be a thoughtful, caring, independent and confident individual. You taught me not to follow the guidelines of learned female helplessness by waiting for the sympathy of my three brothers to get medicine in case I suffered a bout of respiratory infection. You raised me to believe women ...
Read Full Post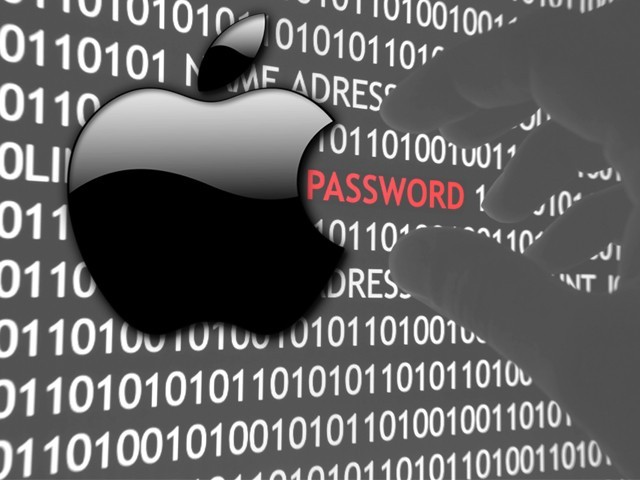 Considering how public opinion can sway important legal matters, there is perhaps nothing more perilous than irresponsible journalism. Unfortunately, in an age where click-bait is the name of the game, reporters unfamiliar with their subject matter often spread misinformation. This, sadly, is especially true for information technology. You may have recently heard from various news sources that Apple previously 'unlocked' iPhones for the FBI (Federal Bureau of Investigation) '70 times'. Some even claimed that Apple is refusing to do so now as part of a marketing strategy. This has also been gleefully echoed by the FBI itself. Some of the sources ...
Read Full Post
Early morning, Wednesday, October 28, 2015, will be forever etched on my mind and conscience as the day when my reserves of patience and equanimity were exhausted and emptied. My friend, the human rights activist, Rashid Orakzai uploaded and shared on Facebook a singularly brutal abuse of  force by a functionary of the so-called law-enforcing authorities of Pakistan. One could see a man in a Pakistani police uniform hitting a hapless burqa-clad woman, 30 to 35-years-old, on her head and face a number of times, hurling abuses and taunts of unprecedented obscenity. A young lad, perhaps eight or 10-years-old, can be seen ...
Read Full Post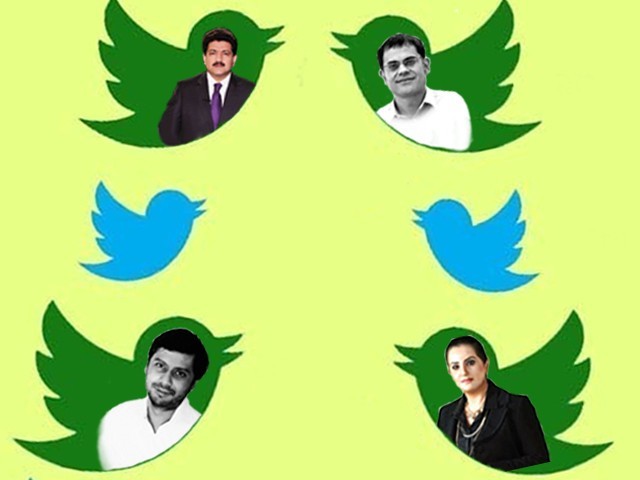 The events taking place around us affect our feelings, which as a result, affect our conversations throughout our normal lives. Since August, the prolonged Azadi march has been affecting the feelings of average Pakistanis on the road. Being associated to the data-mining and text-mining field, I carried out a little experiment to explore the sentiments of Pakistani journalists who are reporting current events in Pakistan. I took journalists as my test subjects as ordinary people generally take their (journalists') opinions seriously and even adopt them as their own. But according to the journalism objectivity principle, these journalists should remain impartial and convey only facts without ...
Read Full Post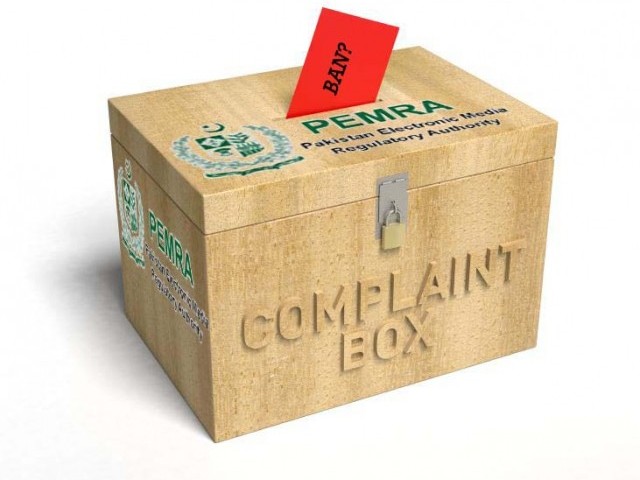 Pakistan Electronic Media Regulatory Authority (Pemra), over the years, has maintained an active role over complaints it receives via its website form and email. It maintains a parallel system of independent 'Council of Complaints' in each province which redresses public grievances relating to media conduct and directs Pemra to play its regulatory role where necessary. Many small interest groups, have seen in it an opportunity to direct the regulatory body in particular directions and as a way of exerting pressure over broadcasters. The numbers of complaints are thought to represent the extent of public opposition to a particular show. However, ...
Read Full Post
This spirit of revolt witnessed in Tunisia, Egypt, Jordan, Bahrain and Libya is being termed a new era of democracy, liberalisation and freedom. It is spreading like wildfire. Some people are asking whether this fire will ever reach Pakistan. One can only wonder what they are talking about. The conditions that provoked the uprising in Tunisia are not at all identical to Pakistan. People here are discontented due to unemployment, poverty, inflation and widespread corruption. But in Pakistan we have a free press – the most free media in the Islamic world, a democratic government that works in fits and ...
Read Full Post
As a reporter for Dawn in the mid-to-late 1990s, one of the first beats assigned to me was to cover seminars on various issues in the city of Karachi. At first this seemed like an interesting proposition but over time it became a drag – not least because on ended up seeing the same people all the time, discussing the same things over and over again, and giving the same solutions over and over again. Surely, they didn't need to hold yet another conference on this issue, one would say to oneself, given that the issue had already been done to ...
Read Full Post
News stories are like bomb blasts in Pakistan. Stories, like bombs, go off at frequent intervals here. People die every day and those who survive get agitated and display their anger at the lack of security. But then another bomb explodes and everyone forgets about the previous one. It seems the media follows a similar path. The biggest story of the year The media told us that the floods were the most devastating catastrophe to have ever been witnessed by Pakistan. Newspaper headlines shouted that more people had been affected than in the Haiti earthquake, tsunami and the 2005 Pakistan earthquake ...
Read Full Post
The cycle continues. It is one of tragic proportions, one soaked in tears and blood, pierced by the wails of the bereaved, but it is a cycle nonetheless. Wake up, hear about the latest attack, find out the gory details, and return to your work after the initial shock wears off. Go home, switch on the TV, and watch, mutely, as the media dissects every possible detail of the atrocity. Sob, perhaps, when the images of the fallen are flashed. Many might even yell out in frustration when a minister appears onscreen, passing what is surely now a well-rehearsed ...
Read Full Post