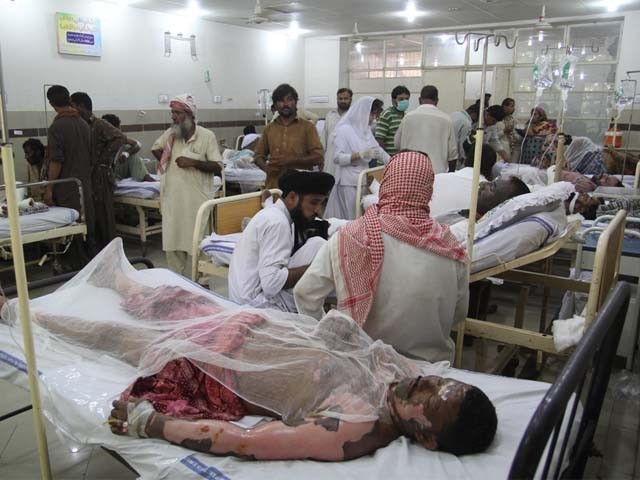 The aftermath of the Bahawalpur tragedy is a harrowing tale of gross incompetence and disregard for human life. Before this, little emphasis has been placed on how the massive loss of life could have been avoided. For instance, Army helicopters had to be called in for transporting the burn victims to the hospital since the rescue services didn't own one. But here's a little fact – just three months ago, a Rs2.25 billion Russian helicopter was bought by Shehbaz Sharif for personal use. The question that should be asked here is, whether it was bought with public funds that could have been utilised elsewhere. Numerous lives could have been ...
Read Full Post
It has rightly been said that India resides in its villages. Rural India is the mirror of our economy. Healthcare is an imperative prerequisite for human development and is an inseparable component for the overall well-being of mankind. India bears the load of roughly 17.5 % of the global population, one-fifth of the world's share of all diseases, one-fourth of maternal conditions, and one-fifth of nutritional disorders.  Apart from this, one cannot deny the fact that India has achieved truckloads in advancing healthcare and overall health standards over the past six decades. Public financing of healthcare sector and budgeting schemes for a healthy rural India is important, but seldom ...
Read Full Post
I vividly remember how as a young reporter at the Press Trust of India, I got the wonderful opportunity to cover the first three nights of anti-corruption crusader and social activist Anna Hazare's fast unto death, demanding a strong Jan Lokpal at the historic Ramlila Maidan in August 2011. "This movement will change India," I recall saying to a colleague at the venue. The Aam Aadmi Party (AAP) was born out of the Anna movement and I like many others had high hopes for it. When no one was ready to give the AAP a ghost of a chance, I wrote extensively in its support, ...
Read Full Post
I was surprised to see Ramazan bazaars set up across Lahore providing subsidised food items to the poor for the holy month. These bazaars have become popular sites for the publicity of rulers. The canopies in these bazaars are graced with pictures of Punjab Chief Minister Shahbaz Sharif. It seems that both the federal as well as Punjab governments are in a publicity competition to attract the maximum number of people at these bazaars. Ads, banners and pamphlets are being used to highlight price differences of kitchen items. This publicity may ultimately eat up a lion's share of the reserved ...
Read Full Post