It is not brought up much, but every therapist who deals with adults, encounters a lot of people with sibling conflicts. There are many cases of hoarding a sibling's property in my profession. The gender ratio is more or less equal, and at times, the spouse or in-laws of a sibling also play a part in these practices. Scar says to Mufasa in The Lion King, "I'm from the shallow end of the gene pool." Jasmine*, a woman in her late 30s, had her property hoarded by her younger brother as soon as her husband died. Jasmine was financially independent but her house held emotional value for ...
Read Full Post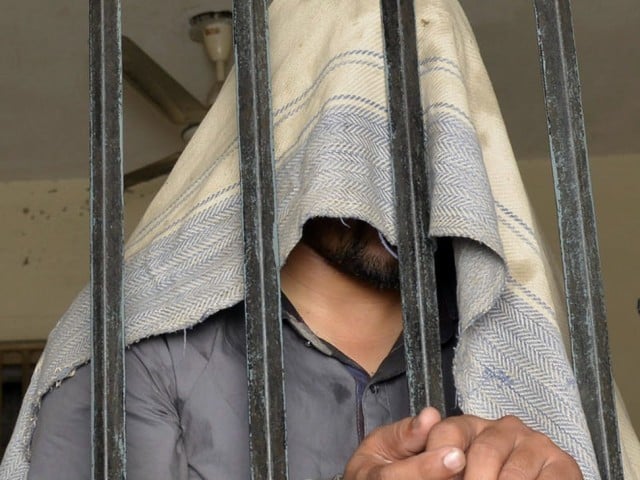 Recently, the Supreme Court of Pakistan maintained the death sentence awarded by lower courts to Imdad Ali – a schizophrenic man placed under trial for murder. This decision sparked controversy among civil society members. In their view, to punish an offender with a severe mental disorder is an extremely unjust decision. Although the court has agreed to revisit the verdict and many have presented their views on the issue, no one has yet approached the problem from the Islamic law perspective despite the significant role it plays in our legal system. Indeed, the case of post-crime insanity has been greatly debated and discussed in ...
Read Full Post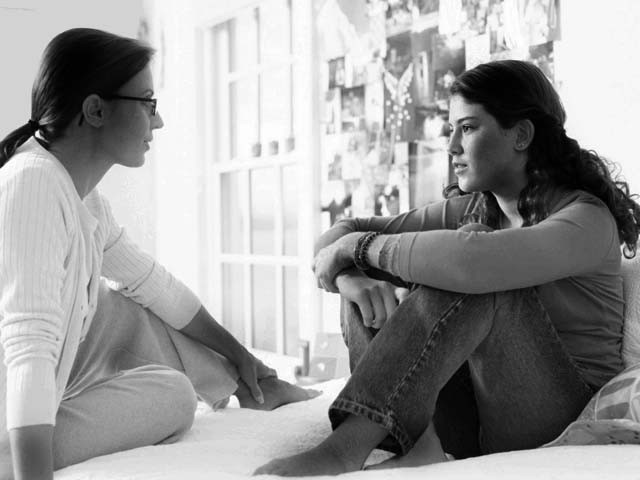 You know they say that 'hormonal teenagers' is a cliché? And do you know what they say about clichés?  They say that most clichés are true. And they are.  And hormonal teenagers are the truest clichés in the universe. Psychology and medical science tell us now more than ever; if there was ever a time to accept this cliché and all the baggage that comes with it, it's now. More parents, logically, should accept that between the ages of 13 to 18, young adolescents go through various surges of hormones in their bodies and sexual arousal is also a part of this physiological development. Logically, more parents should help ...
Read Full Post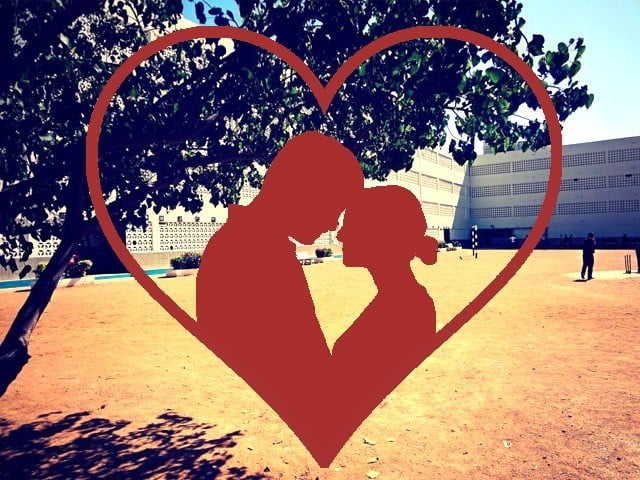 I stepped out of the air conditioned car, onto the street which seemed to have been paved with the heat of hell. In a matter of seconds, my sunglasses began to fog from within and I took them off. It seemed like the sun was a foot away from my head. I squinted and rubbed my eyes for a few seconds before my gaze began adjusting to the burning weather. It was a typical mid-summer afternoon in Karachi, but coming from a breezy city like Toronto, the air was suffocating. I walked straight towards the monstrous wooden doors, guarded by two security ...
Read Full Post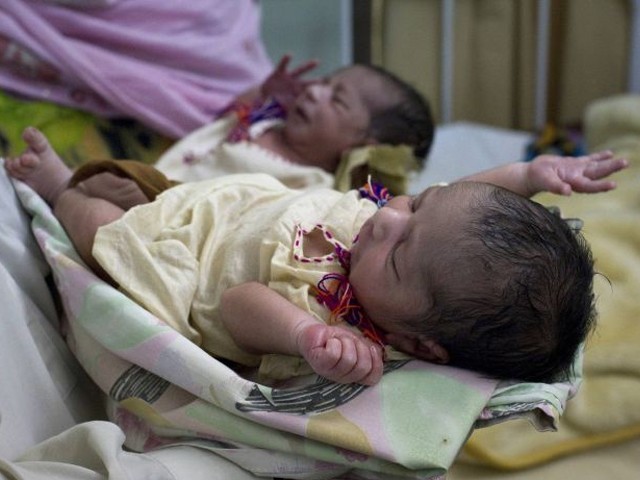 A few days back, I read about a medical miracle that occurred in the Indian city of Meerut. I understand that a 'genetically male' woman has given birth to twins. A 32-year-old 'woman' had a rare hormonal conditional where she looks like a woman but is 'almost' a man. She did not attain puberty and has never menstruated. Her uterus was underdeveloped, her ovaries were non-functional and that she had an unpronounceable condition called "XY gonadal dysgenesis "(whew that sure was a mouthful). In short, 'her' body was not designed for natural conception or to hold a nine month pregnancy. She ...
Read Full Post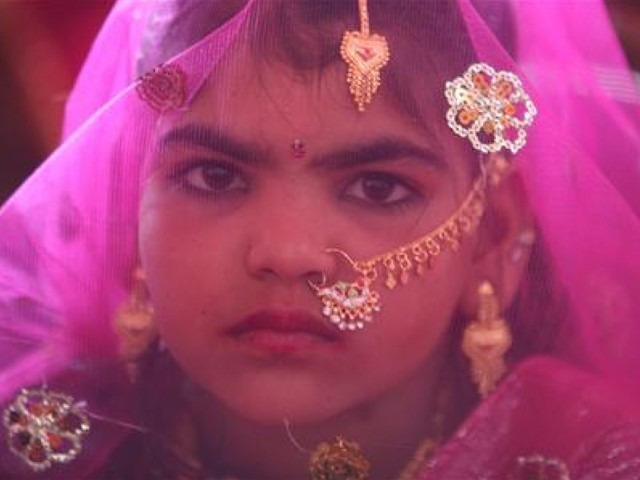 The small private clinic was echoing with mixed voices – those of ear-piercing shrills and loud excitement. Waiting to see my doctor, I realised the commotion in the maternity section with nurses rushing through a storm of women – aunts and grandmothers waiting on news of a baby child. Passing it on as regular routine at the clinic, I was alarmed when the doctor came out scolding the elderly woman in the group who was wailing, claiming the doctor did not do enough to save the child. The doctor told the waiting family, "The poor girl would have died in labour. She was ...
Read Full Post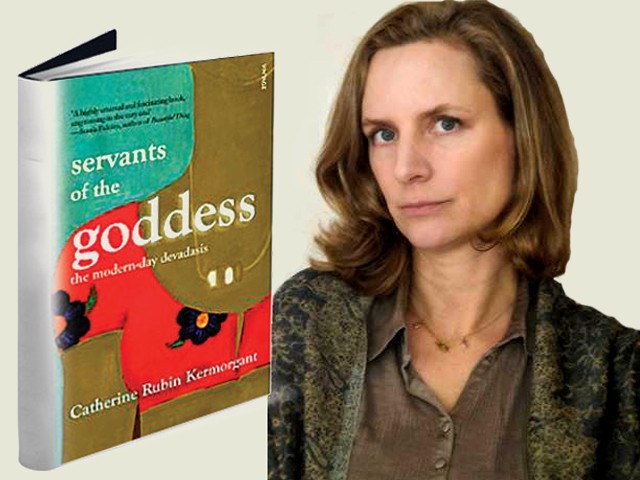 Imagine being paraded in a procession of singing men and women on a high slab with nothing on your body except neem leaves as soon as you hit puberty, and being 'deflowered' when you don't even know the reality of what just happened to you. Photo: Catherine Rubin Kermorgant, taken from official website of the author. Imagine being dedicated to a temple at the age of six years and wearing a beaded necklace for the rest of your life. Imagine being a mother of two at the age of 15 (or even less). Imagine never being able ...
Read Full Post
Step aside, Pitbull. There's a brand new way to be inappropriately close to women way out of your league!  It is a lesson not just for Pakistanis but for all humanity, for all men and children who are aiming to be men. Arbaz Khan, the pre-teen pre-pubescent boy, whose baby fat is still probably lodged in places that only the next five years can remove, shakes his groove with a woman old enough to be his mother. My eyes widen as does Mathira's cleavage. My throat constricts as Mathira belts out one tuneless note after another. Not that I am against sex-positive feminism or against ...
Read Full Post
At 23, I have only used condoms as water balloons. So when a friend of mine told me that she had some warts down there and wanted me to go with her to a gynecologist, I felt…quite awkward. The awkwardness stems from my first and only visit to the gynecologist – which was about six to seven years ago. My mother, who had been pregnant at the time, had miscarried and had to go for a follow up check-ups regularly. She took me with her once and I must say it was rather unpleasant. I could sense that we were ...
Read Full Post
At independence, Pakistan had a poorly educated population and few schools or universities. Although the education system has expanded greatly since then, debate continues about the curriculum, and, except in a few elite institutions, quality remains a crucial concern of educators. According to data provided by the Ministry of Education, there are 256,088 educational institutions of all categories in Pakistan, with a total enrollment of 37,462,884 students. Despite considerable development in this field, Pakistan still has one of the lowest literacy rates in the world. According to the United Nations Educational, Scientific and Cultural Organisation (UNESCO), the literacy rate in ...
Read Full Post