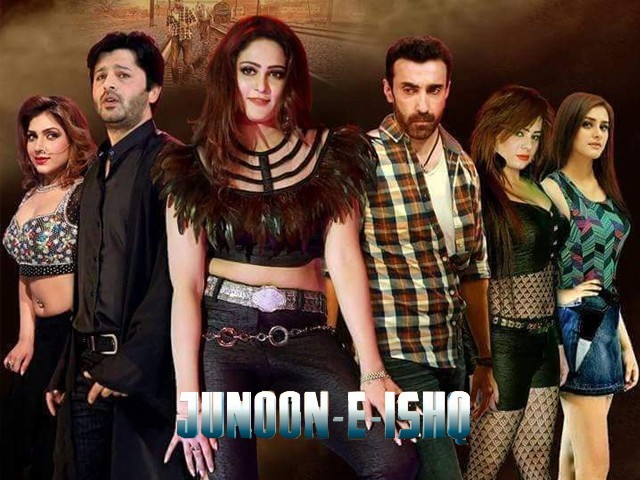 It may seem hard to believe, but the trailer is actually one of the most important parts of a film. After all, it is through the trailer that the audience gauges the film and makes up its mind about whether or not to spend money watching it in the theatre. Thus, the power of a good trailer cannot be denied. Meanwhile, Junoon-e-Ishq is yet another Pakistani film that kept the audience away just through its trailer. Pakistani audiences had serious doubts over the quality of content, the performances as well as every single aspect of the filmmaking, and the ...
Read Full Post
In 1989, Saeed Rizvi pioneered the use of cutting edge visual effects in the Pakistan film industry with his science fiction spectacle Shani. Thirty years later, after a cornucopia of advancements in computer graphic imaging (CGI), director Nadir Shah's film, Project Ghazi, also attempts to push the boundaries of Pakistani cinema. Boasting an all-star cast comprising of veteran actors and rising talent, the action film hopes to be a genre-busting trendsetter. Project Ghazi's plot revolves around a special organisation which creates an elite force of 'super soldiers' who are given advanced combat abilities. The story kicks into action when Zain (Sheheryar ...
Read Full Post
The superhero movie category is one of the most lucrative film genres around the globe. In modern times, Marvel studios have made an absolute killing with their Avengers franchise at the box office while DC Entertainment, amongst various others, have desperately tried to jump onto the superhero bandwagon with a varying degree of success. Our next door neighbour was also quick to follow suit with Toofan and Mr India, starring the great Amitabh Bachchan and the evergreen Anil Kapoor respectively. India was dabbling its cinematic feet in this particular genre as early as the 1980s. Now, notwithstanding the animated 3 Bahadur, we finally have a live action superhero film that ...
Read Full Post