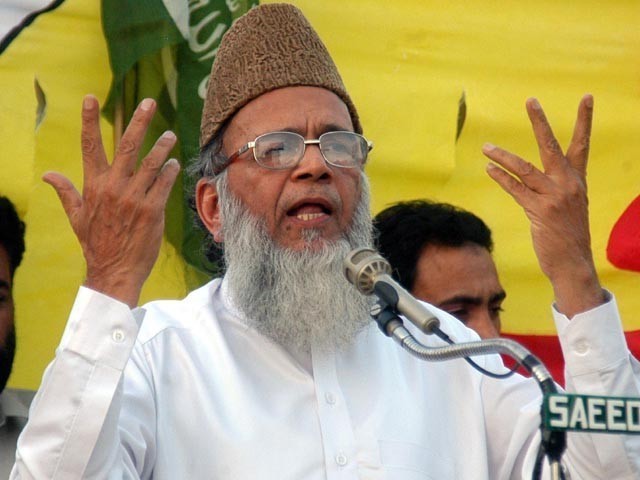 It is evident that the death of Tehreek-e-Taliban Pakistan (TTP) Chief Hakimullah Mehsud has opened a Pandora's box of accusations, suspicions and conspiracy theories; and provided enough fodder to the electronic and print media to feast upon. Although Pakistan Tehreek-e-Insaf (PTI) was fast to react, their statements were balanced and great caution was exercised by limiting their views to terming the attack as a conspiracy against the peace process. Maulana Fazlur Rehman meanwhile went the extra mile to stir up anti-US sentiments by saying that "even a dog killed in a US drone strike would be declared a martyr". Of course, Maulana's statement invited the wrath of many ...
Read Full Post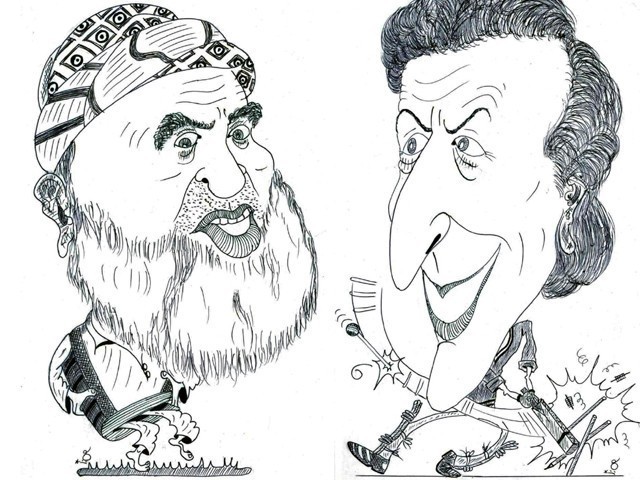 Cartoons have been a standing feature of print media as well as an illustrative means of providing comic relief. With the evolution of participatory democracy, cartoons have evolved into political comment and are also an instrument of social debate. The advent of camera photography transformed print journalism, however, photographs could not be given the same creative and commentary aspects that cartoons possess. Cartoons are considered an irreverent description of the artist's understanding of a certain social or political situation. The insolence of the brush draws out laughter from the readers but paints the leaders and the decision makers on the wrong ...
Read Full Post
The first television image shows a telegenic journalist confidently looking the camera in the eye, the second, a battered swollen lifeless visage. His distraught wife Anita says: "My handsome husband! Just look what they have made of him…" An agitated online reader comments: "Some say Tehreek-e-Taliban Pakistan killed him! Others shout security establishment killed him! One question: what is the difference between the two?" Bright, well-read and a journalist in the true sense of the word, Saleem focused on stories linked to ethnic and sectarian terrorism. Years of reporting on al Qaeda and other terror organisations based in Pakistan had convinced Saleem ...
Read Full Post
Not everyone likes florals. Looking like a Laura Ashley bed sheet every day of the summer doesn't make you more feminine – nor does a smorgasbord of paisleys. Solids are sophisticated but I guess you won't make these in good quality lawn prints because they last longer. Abstract prints are also great, but you guys never make those aside from Pucci/Missoni ripoffs. Quality is more important than itchy embroidery. Fading colours ...
Read Full Post
In the course of my daily work, I have to do considerable amounts of editing. This involves not only deleting material, but also at times massively chopping it. This is done primarily for reasons of space, word count issues and sometimes policy as well. The idea is to make what appears in print clear and easy to read, and with no punctuation or spelling errors. I would categorise my editing process into five distinct phases. Denial: Having to cut a 1,000-word press release down to a 70-word brief? I'll grow old editing this, I tell myself. Maybe if I just ...
Read Full Post
I've been papering my wall with pages of old books that I've loved. The mechanical exercise is strangely cathartic and every time I step back to look, it makes me happy. However, it does set off a train of thought on the role of books in a busy world, where paper is becoming redundant. Is it true that they are becoming largely ornamental, to display on shelves and proclaim, "I read"? For those who can afford it, options exist which have eliminated the need to ever enter a bookshop. The Amazon Kindle, for instance, is the ultimate simulation of the book ...
Read Full Post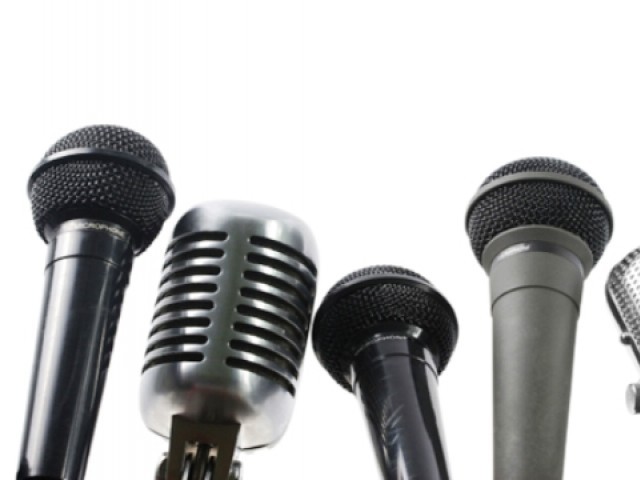 "Censorship ends in logical completeness when nobody is allowed to read any books except the books that nobody reads." These words by George Bernard Shaw seem familiar. Aren't we living in a society where every word we read has a background? The audacity of expression has been long lost and we have also lost the courage to read what we wish – to read what is not considered "essential reading," to read something that is not a must for floating in the sea of absurdity around us. Do we need to change this? Yes, we do. Spectators of our own history Our ...
Read Full Post