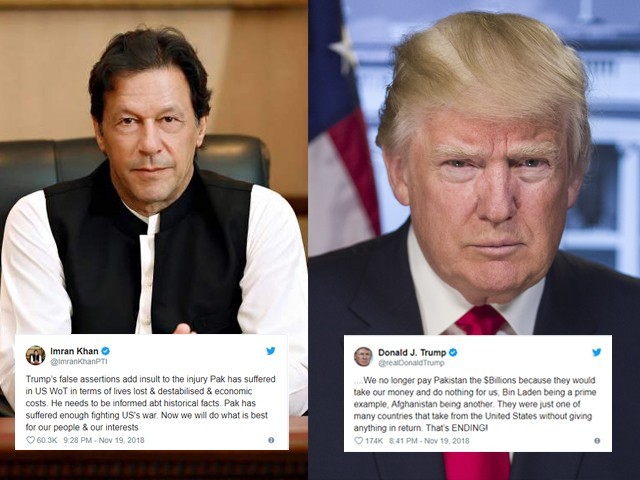 In the one-on-one tirades between state premiers that now often substitute bilateral exchanges between nations, I tend to find free entertainment. However, when President Donald Trump recently poked Prime Minister Imran Khan by once again downplaying Pakistan's role in the War on Terror, and the latter took the cue to respond with a fitting rejoinder, it wasn't the average Twitter war that ensued. Before getting into what exactly catalysed the quick escalation of this heated exchange, something needs to be set in stone. Trump has become the face of the rapidly emerging 'Twitter politics', having personally typed many of the ...
Read Full Post
Words matter and have consequences, especially when they come from the mouths of those at the helm of affairs, who rule our destinies. What the president of the United States says therefore matters, and if it were to take a more civil tone, it would indeed make a difference. To many, Donald Trump has no shame. While people's lives are being threatened because of his ridiculously divisive rhetoric, he instead remarks that most of the anger prevalent in society is caused by press reports that he feels are "false and inaccurate". A very big part of the Anger we see today ...
Read Full Post
On Sunday evening, at the annual Golden Globes award ceremony in Los Angeles, Oprah won hearts and minds with a rousing speech about speaking truth to power and advancing the position of women in society. It was an objectively powerful oration, and social media was promptly flooded with calls for Oprah to be the country's next president. The newfound Oprah 2020 campaign drew support not only from NBC News, which eventually deleted a tweet referring to her as "our future president", but also famous neoconservative war hawk Bill Kristol, who unleashed a Twitter storm of support for the beloved American icon. Oprah: Sounder on economics than Bernie ...
Read Full Post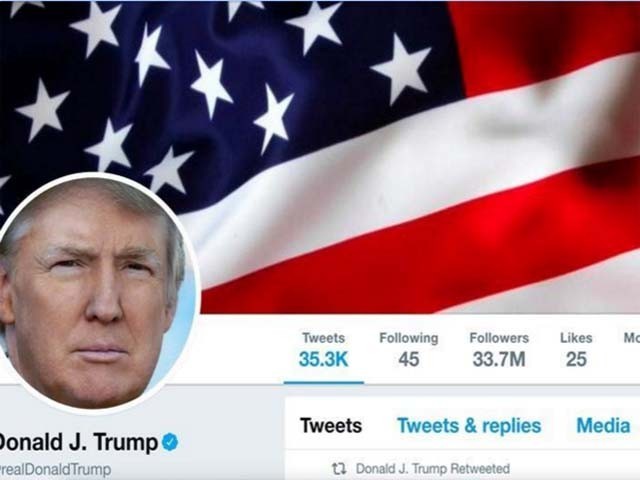 The priorities of a leader, particularly in times of crisis, tend to speak volumes about their leadership skills. In today's political climate, where social media dictates public image, leaders like Justin Trudeau are appreciated for eating biryani with Muslim communities, while leaders like Vladimir Putin, who is regularly pictured hunting or exercising, are derided for trying to sell an image of machismo. In the past several weeks, the US has been severely impacted by two Category 5 hurricanes, with experts believing the devastation to have set Puerto Rico back nearly 20 to 30 years. At the same time, the US was also involved in a verbal war ...
Read Full Post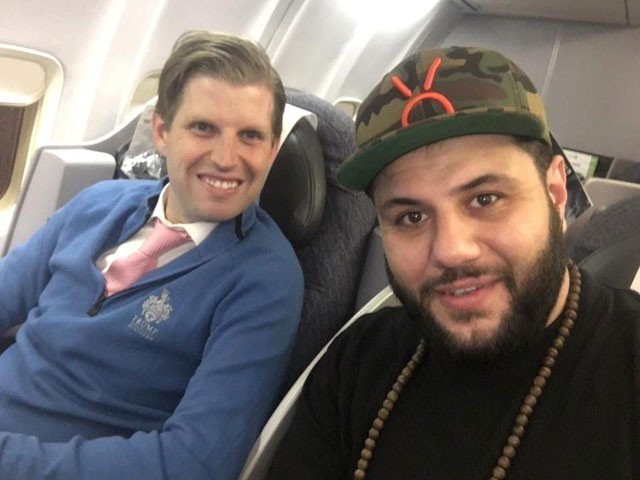 Recently, the Huffington Post covered an incident where a Muslim American comedian, Mohammed Amer, sat next to Eric Trump on a flight. A fellow passenger warned, "I wouldn't even sit next to him if I were you." Mr Amer, ignoring the advice, took a seat and had a pleasant exchange with the son of the future POTUS, even when they discussed immigration and the proposed ban on Muslims. Amer said, "I just know we had a good, decent conversation, and I think that proves that we can talk to each other, and I think that's what's most important." He concluded, "We need to…work through the problems and find the solutions… (and not ...
Read Full Post
He looks well. Well-dressed, well-fed and well-rested, his face is not covered in the debris of a house demolished by shrapnel. He sits in peace and quiet, not against a backdrop of blood-curdling screams of humans in pain or the earth-shattering sound of rockets hitting targets. His eyes sparkle, not with tears but with hope and promise. His aura reflects confidence that comes from living in a safe home not by living under the real threat of death every day. This is Alex from Scarsdale, New York, the subject of yet another emotionally moving video in which a child ...
Read Full Post
It's official. Donald Trump, as of July 19, 2016, is the Republication nominee for President of the United States. How could this combo of successful businessman, womaniser, and charismatic reality show TV star edge so close to the highest office in the United States?  This same man built his 2012 presidential run by challenging Obama's citizenship, claiming he was really a Muslim born in Kenya, he's synonymous with the Trump University scandal, his "generous contributions" to charity, when fact checked (by the Washington Post) prove false, and he will not release his tax returns. Trump 2016 has not swallowed magic beans. ...
Read Full Post