In an era of hyper-nationalism bordering on fascist tendencies, a strongly crafted statement works wonders for your public image.  This is exactly what we witnessed recently. America's recent tragedy, otherwise also known as President Donald Trump, was found to be ruffling some spiteful feathers yet again. But Trump said what all American leaders have already said about Pakistan (we've been compared to cancer and called an international migraine, for starters). He also threatened Pakistan with the stoppage of American aid if we don't "do more". Been there, heard that. In came Imran Khan to rescue Pakistan from this shared sense of shame. In ...
Read Full Post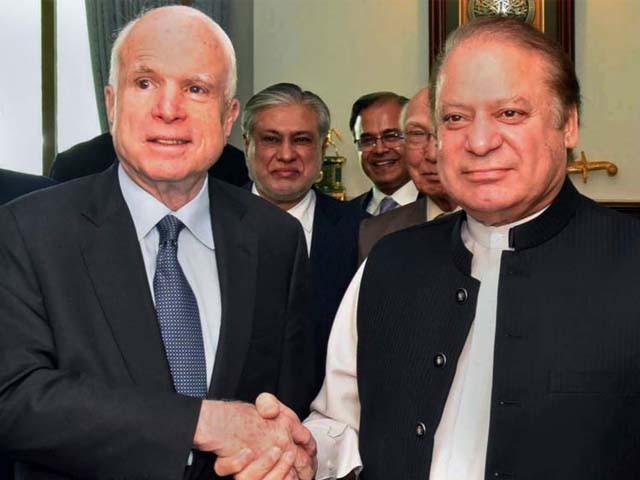 The American Republican Senator, John McCain, visited Pakistan with a bi-partisan delegation this week. It was conducted against the backdrop of a much talked about meeting between the American President, Donald Trump, and Indian Prime Minister Narendra Modi. Senator McCain met the top civilian and military brass and parted on a note of positivity – Pakistan was an important ally, how Pakistan was imperative for stabilisation in the region, how the US was neutral as far as the Kashmir policy was concerned and so on and so forth. The trip itself was lumped together with a July 4th visit to the American troops stationed in Afghanistan. As useless and futile ...
Read Full Post
While the announcement that several Middle Eastern counties including Saudi Arabia, UAE, Bahrain and Yemen were outright banning all relations with Qatar, the fact that they actually did it has had reverberations across the globe. Saudi Arabia declared a complete ban on all air, sea and land routes into and out of Qatar while UAE and Bahrain demanded the expulsion of Qatari diplomats from their countries. At last count, Libya and Maldives had joined the growing chorus against Qatar. Qatar is a tiny emirate jutting out as a peninsula from Saudi Arabia towards Iran. While it is a member of the international oil supplying nation group Organisation ...
Read Full Post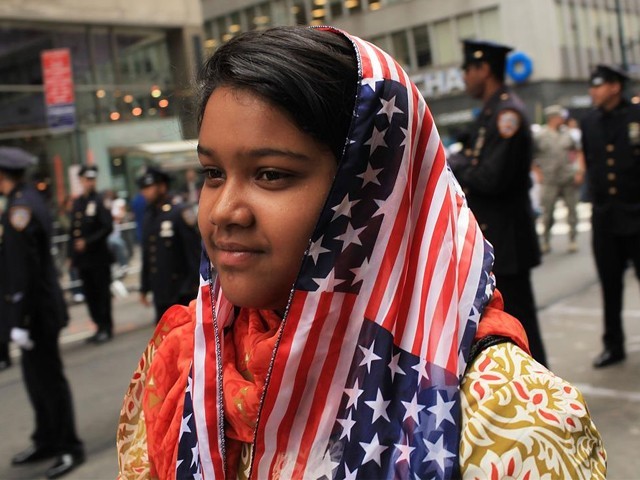 When the student body president of a Northern California high school won his campaign after posting an Islamophobic joke, I was not surprised. It is part and parcel of American high schools to reward students for racism, particularly when the school administration isn't interested in protecting vulnerable students for the sake of 'keeping the peace'. By overlooking racist and toxic behaviour, schools inevitably normalise racism, misogyny, and heterosexism, all of which lend to bullying and cheapen the lives of many young people at these schools. And it's not only the oppressed or the so-called victim who is negatively affected by this situation, but the oppressor as ...
Read Full Post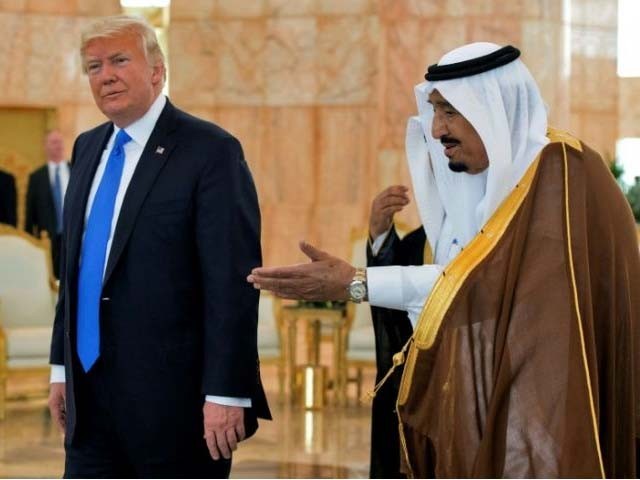 Political pundits around the world are trying to analyse the impact of President Donald Trump's visit to Saudi Arabia and his speech to the leaders of some 50 Muslim countries in Riyadh. Some are saying that it is full of contradictions as compared to his pre-election rhetoric against Muslims. Others say that his clear tilt towards Sunni's and his siding with the Saudis on their stand vis à vis Iran is illogical and counter-productive to the USA's fight against ISIS. On one hand, the fountainhead of the theological underpinnings of ISIS is the Saudi Arabian sponsored Wahabi/Takfiri ideology and its main support comes from ...
Read Full Post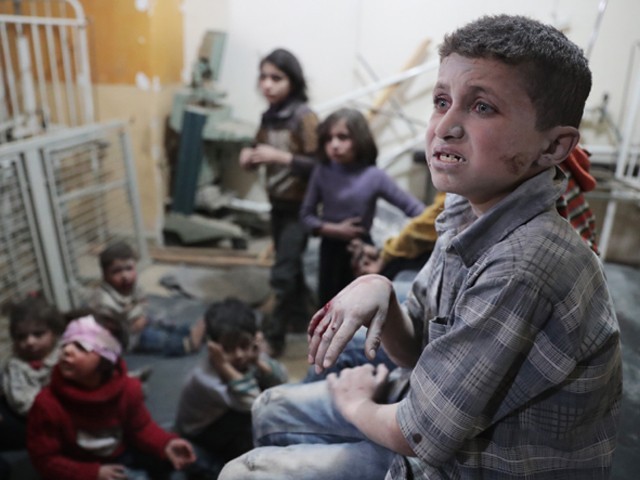 In March 2009, Human Rights Watch (HRW) published a forgetful 71-page report, calling out Israel's indiscriminate use of white phosphorus in densely populated civilian areas in Gaza. No rhetoric of bringing the oppressor to justice was heard within the American halls of power, and no tomahawk missiles were launched the following week. The perversity of President Bashar al-Assad's war crimes speaks for itself. It's fair to assume that if Assad's regime had been backed by powerful western interests, the latest unwatchable video of Syrian children suffering from the effects of chemical warfare would have invited the same response as Israel's hawkish policies consistently do – Assad ...
Read Full Post
We are living in extremely dangerous times. Many of you would imagine I am referring to the election of Donald Trump, a xenophobic, misogynist, white supremacist, "nasty" man as the US president. I am not. I am referring to an even more terrifying phenomenon; which is our willing suspension of disbelief in election times. This is the very phenomenon which enables evident liars, of the ranks of Trump and back home, Prime Minister Narendra Modi and team, to work up crowds with promises that any sane man would know are hoax, and get elected to office. And still worse, defeat the right ...
Read Full Post
On the morning of the Election Day, November 8, 2016, while driving to work into the District of Columbia, I stopped my car to take a good look at the Washington Monument as it stood in all its majesty with the sun rising in the background. This was obviously not the first time that I admired the famous landmark. I've been a local ever since I moved to the US as a budding young man. I love being here and cherish the history and the cultural vibe that one draws from the high literacy and multi-cultural enlightened environment. Well, by nightfall ...
Read Full Post