Meet me, I am a child. I have been living on this Earth since the time human beings inhabited the planet. I have inhabited all parts of the world and have been part of all cultures, all races and all nations. Yet, I am considered a different specie altogether. Who am I? I am a psychic embryo, a psychic nymph, rich with dynamic powers of intellect. Believe me, I have the power to teach myself. Have you not noticed that I grow up speaking my parents' language when no one teaches me? I learn to walk and climb, I learn to hold and transfer from hand ...
Read Full Post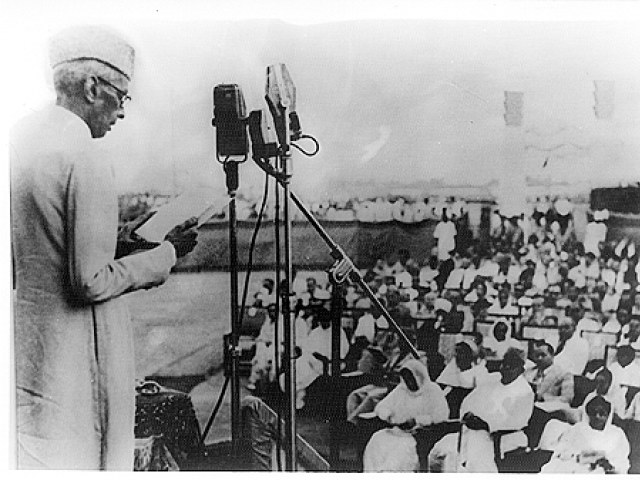 In 1929, Quaid-e-Azam Muhammad Ali Jinnah gave the Muslims of India his 14 points, in response to the Nehru Report which was published in 1928 as a memorandum outlining a proposed new dominion status constitution for India. These 14 points became the cornerstone of all our SSC and HSC Pakistan Studies examinations in post-independence Pakistan and every youngster to date has read and memorised these points. However, I have always wondered why learning these points were so imperative. Are they still valid today? Surely not. They were a rebuttal to the Nehru Report, outlining what Muslims of India demanded from ...
Read Full Post
Saif Ali Khan's Phantom (2015) was a sad excuse for a movie, much like Shaan Shahid's Musalman (2001). Movies that play on the very jingoistic sentiment, which have led us into various wars and thousands of casualties, do nothing but betray their audiences who otherwise wish and need peace in the region. Pakistan was right to ban the film as a sign of protest. I would expect the same from India but India being a much older democracy has been far more disappointing. Not only did it ban non-political movies and dramas from Pakistan, but our artists like Shakeel Siddiqui and singers ...
Read Full Post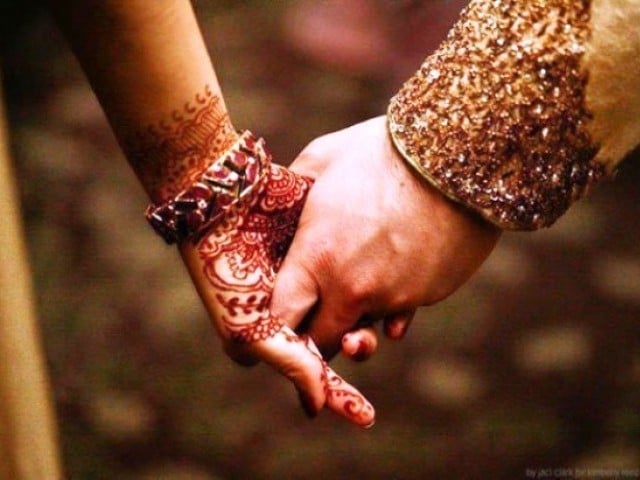 "I got a very nice proposal," said a friend who was at a stage in life where she wanted to settle down in marriage. "But there is an issue. I am 31. And he is 26. I am five years older. I really like him but my mom says that in another five years mein uski maa lagoon gi (I will look like his mother). I will have to say no," she said with resigned acceptance. But fate had other plans. The "boy" liked the "woman" very seriously it seemed. He pursued her. Her heart relented. They got married and are now in the seventh ...
Read Full Post
"Four daughters?" the woman asked, her eyes wide with a mix of horror, pity and fascination. Then, "Mashallah!" A sympathetic smile, followed by, "They are beautiful. May Allah (SWT) bless them with good kismet (fortune)" I can't count how many times I have heard these sentences being said to my mother. Different women, same words, same connotations each time. For most of my life it did not bother me. I took it in stride. After all, it is a burden to have four daughters in a Pakistani society. To find an educated husband for them, to painstakingly accumulate their dowry, to train them in the art of keeping house; above all to ensure their ...
Read Full Post
London was bathed in sunlight and the sky was a beautiful combination of azure and orange hues this morning. As  I stood at my window, staring out at the city, it seemed to stare back at me. I smiled but I felt London didn't smile back. This morning I met a lady on the bus. A painfully prim and proper lady, the way most aged British women are. An Alice band was tucked in her hair, a basket of fruit was in her hands, a typically British floral dress peeked from beneath her typically tweed coat. As I sat down next ...
Read Full Post
It is going to take a lot more than a 'code of conduct' to make sure the target killings in Karachi stop. As vanguards of democracy, claiming to stand for the rights of their 'own' people, the political parties in the city have left little doubt that there are, directly or indirectly, responsible for most of the violence in the city. No one named who was behind the violence that erupted in the city last week yet somehow Rehman Malik knew who he had to call to the meeting to make sure the killings stop. And they did. The minute the ...
Read Full Post