My first interaction with the peanut selling peddler was nearly 28 years ago. In those days, I had gone to Badin (a city in Sindh) with my father. My father bought peanuts from him and that's how I first met him. Just a month ago, I met him again with the purpose of writing a story about him and his life. The kind, old man was honoured and said to me: "I am happy to know that at least someone cares about the story of a poor man." Muhammad Ashraf Chandio, 53-years-old and not formally educated, runs a roadside peanut cart in Badin. His ...
Read Full Post
If Muhammad Ali Jinnah came back from the grave and saw the sorry state of the country he had created, what would he say? He would be shocked to see that the Pakistan of 1947 had been broken into two, with East Pakistan (where his beloved Muslim League was founded) no longer a part of Pakistan. He would see a country on the brink of an economic collapse, with the dollar (which was equal to the rupee in value in 1947) now worth Rs107. He would see fruits and other edibles from New Zealand and other countries selling at prices beyond the reach of the common man in a land which ...
Read Full Post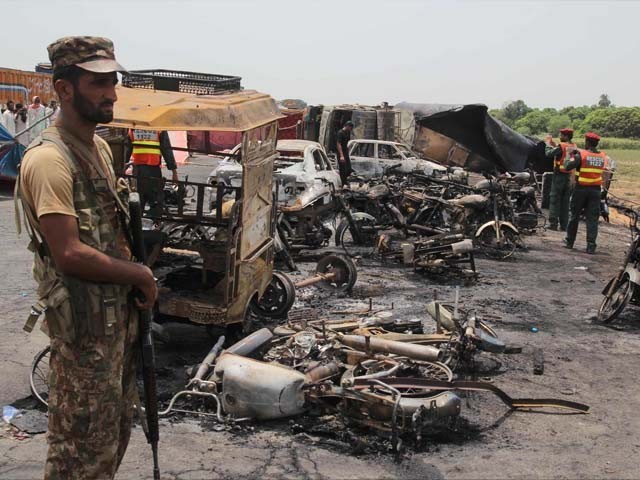 The aftermath of disaster is often pervaded by catharsis, and as human nature would always have it, the pressing propensity to find appropriate scapegoats and pass the blame. As I write this merely days after the heinous tragedy of the oil spill on KLP road, it is instantly plain that those who perished in the incident are the ones being held unanimously responsible for the same. But why? Because even as an oil tanker carrying 40,000 litres of fuel overturned whilst making a sharp turn on Sunday morning, it did not immediately unleash the inferno that followed. First, the inhabitants of the nearby village of Ramzanpur ...
Read Full Post
When I read about Gulzar Khan, Mastan Khan Wazir and Jan Mohammed, the three Pakistanis that fathered 96 children, I was reminded of a man in our neighbourhood who had 17 children (from one wife) in the 1960s. Most men in those days had six children, though one sometimes did come across couples with 10 or 11. In fact, I know a few even today who have nine or 10 offspring. Now these are not average illiterate Pakistanis. Some of them are engineers and doctors; one is a chartered accountant, while the rest are executives in banks and offices. If you ask them why ...
Read Full Post
Lahore will have its own 'Disneyland' – a recent news item that does not carry significance as far as headlines are concerned, but does carry a ton of significance otherwise. As things stand currently, only a Memorandum of Understanding (MoU) has been signed between the Punjab government and the Chinese company. While a MoU has no legal value, it does point a finger towards Shahbaz Sharif's priorities. Coming from an industrialist background, his focus towards capitalism is unquestionable. From investing in infrastructure to handing out laptops, the Pakistan Muslim League-Nawaz (PML-N) government is a big proponent of liberal economic policies, despite being a conservative party otherwise. But ...
Read Full Post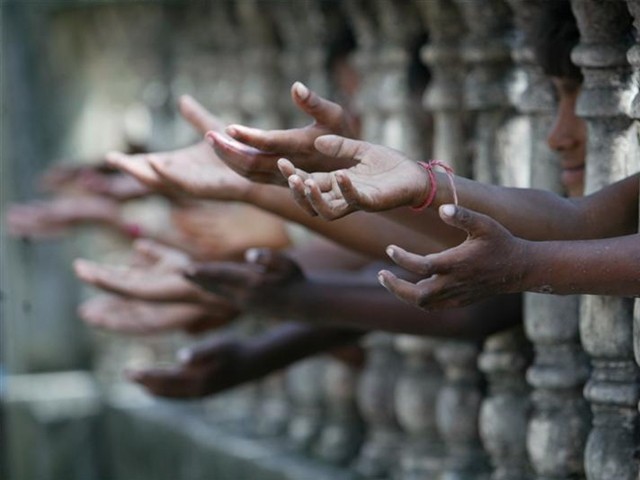 I recently came across a blog titled 'What's Really Going on with income trends in India and Pakistan'.  The blog was written by a Pakistani economist working in the Washington office of the World Bank. I have known the author and have great respect for him as an economist and as a person.  However, it pains me to see that in this blog at least, excessive generalisations and selective analysis is presented to promote a political agenda. Nobody can deny the fact that for over a decade, India's economy has been doing very well.  In comparison, Pakistan is having severe difficulties; partly due to ...
Read Full Post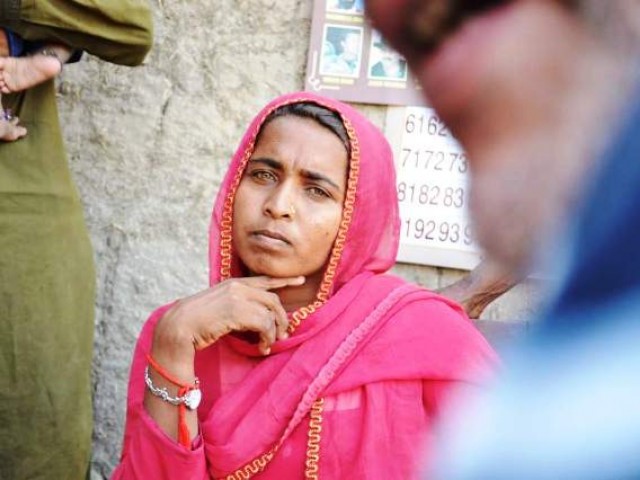 Exiting the Super Highway just outside Hyderabad city and taking the bypass to Mirpurkhas, dense mango orchards with rows upon rows of mature mango trees greet you. You drive past the Sindh Agricultural University Tando Jam, pleasantly surprised by its well-maintained, imposing buildings and its immaculate grounds. The dual-carriage highway from Hyderabad to Mirpur Khas has to be one of the best, smoothest roads anywhere in the country. Just before Mirpur Khas, we turn off the highway onto a single track, bumpy, side road to the town of Kunri. Fields of sugarcane, banana, mustard, onions and other veggies on either ...
Read Full Post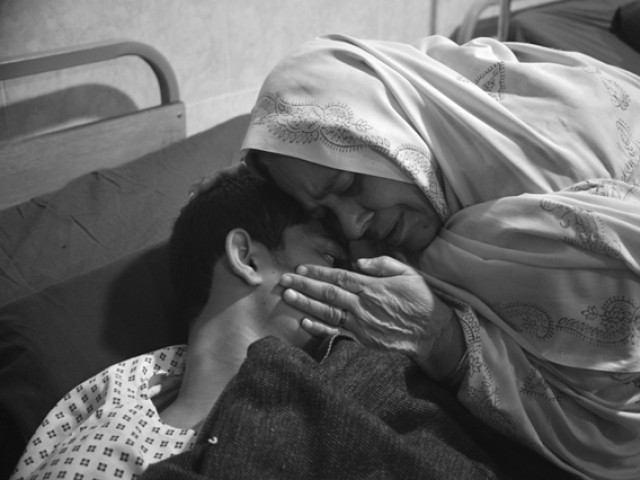 Before I introduce myself, I would like to add a quote by one of my favourite human beings, Maya Angelou: "You are the sum total of everything you've ever seen, heard, eaten, smelled, been told, forgot – it's all there. Everything influences each of us, and because of that I try to make sure that my experiences are positive." I am a visually impaired citizen of my beloved country, Pakistan, and this quote has a strong influence on me. I try to do good as much as possible and try to spread love and harmony by my actions. I have a ...
Read Full Post
Each night starts off the same way. Something is happening. I can feel it. Someone is calling my name. I have no choice. I have no say in this. I must respond. The echoes of the screams bounce off of every wall in this city as they make their way towards me. Where will it be tonight? Where will I finally see my own reflection? These streets haunt me. The electric energy of 15 million people all radiate through one light bulb. It is hauntingly beautiful. The very light it radiates not only throws me into a sea of confusion, but also ...
Read Full Post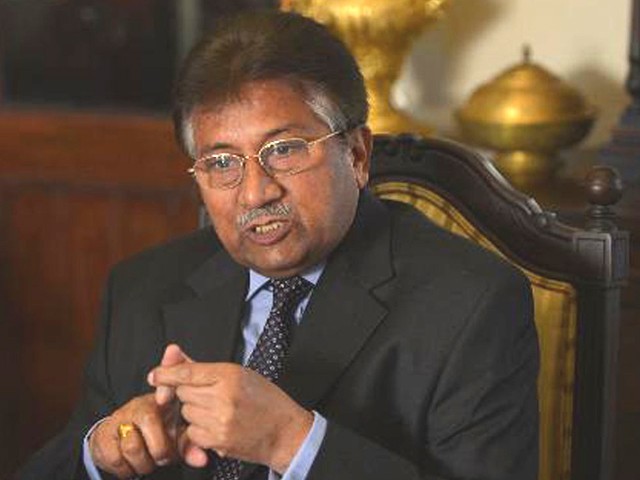 It was just another day, on October 12, 1999, in New York City where I was an undergraduate student. Little did I realise then that it was the day that would go down as one of the most controversial days in Pakistan's history. It was the day when the Pakistan International Airlines' (PIA) flight PK 805, was denied landing rights in Pakistan on its return from Sri Lanka. A detour out of Pakistani territory would have meant an imminent crash of the commercial airliner, due to low fuel, with its 198 passengers on board. Amongst the passengers was none other than General ...
Read Full Post