It's the month of fasting, so Ramazan Kareem to all! I hope your fasts are going well so far, even though the weather has not been kind as yet sadly. This time around I would like to share two stories with this blog in light of this holy month, and spread some positive messages. A couple of weeks ago I attended a workshop in the Manpower Institute (I did not know this existed previously). During the commencement speech, the Director General of the Institute, Ms Khalida Gulnar said a few impactful words which still resonate with me. She said that ...
Read Full Post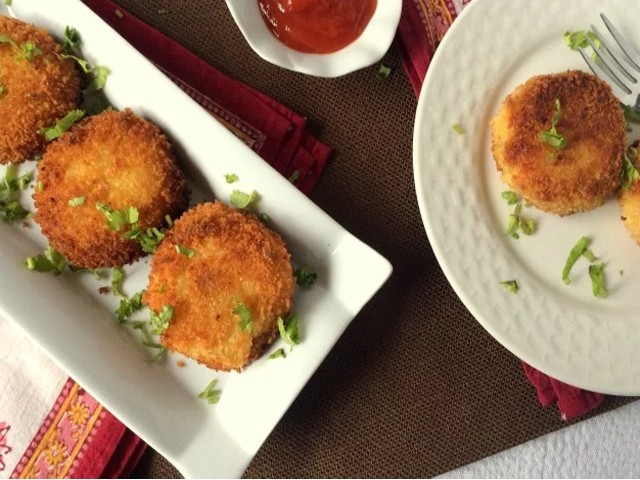 One of my brothers likes to tell the story of how when he was back in Karachi during one of his college breaks, he walked into the kitchen to find a girl he had not seen before with her head submerged in our deep freezer, furtively foraging for something to eat. When he asked her who she was, she responded by asking him who he was to which he said, "I live here." To which she exasperatingly replied, "I've never seen you before." My poor brother then retorted, "Well, I haven't seen you either." Once they has resolved their impasse and she had told him ...
Read Full Post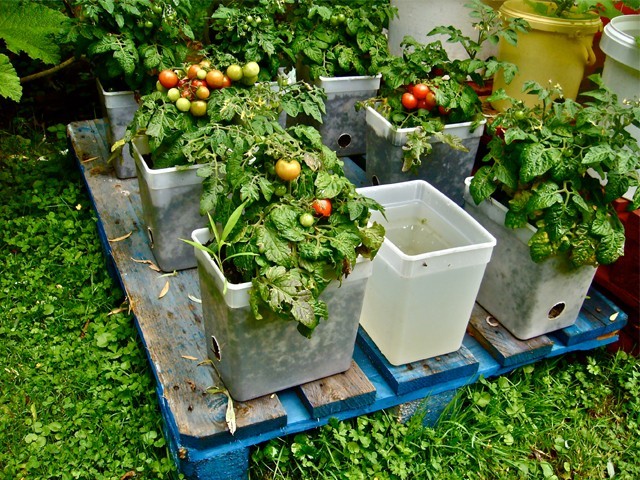 The connection between humans and plants is as sacred as any religion in the world. They are our 'fellow beings' and for better productivity, it is important to understand the divine logic behind a human-plant relationship. When proper care, love and affection is extended towards them, they reciprocate the love by giving us fruits, vegetables and flowers. The recent soaring prices of vegetables have raised drastic concerns among the masses. Tomatoes have touched a record high of Rs180 per kilogramme (kg), potatoes for Rs60 per kg and onions for Rs100 per kg. The reasons behind this uncalled for price hike ...
Read Full Post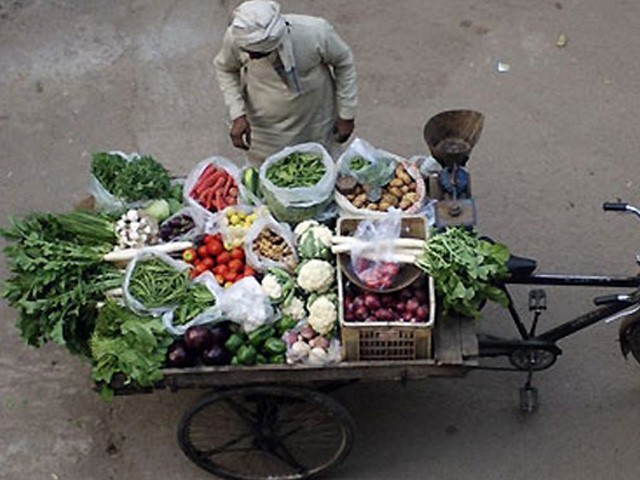 It was a warm sunny afternoon in Karachi and Ahsan was spending his summer vacations playing console games while relaxing on his favourite beanbag. His mother entered the room with the usual frown on her face, one that he expected every day. With a hint of annoyance in her tone, she questioned him, "Can you be a little productive during your vacations?" "Mom, it's just the first week of my break", he whined. "Take the car and get me these vegetables", she ordered, handing him the list. "But Mom, I need to finish this game before the electricity goes!" he explained. "Fine, then you're not getting biryani for lunch", ...
Read Full Post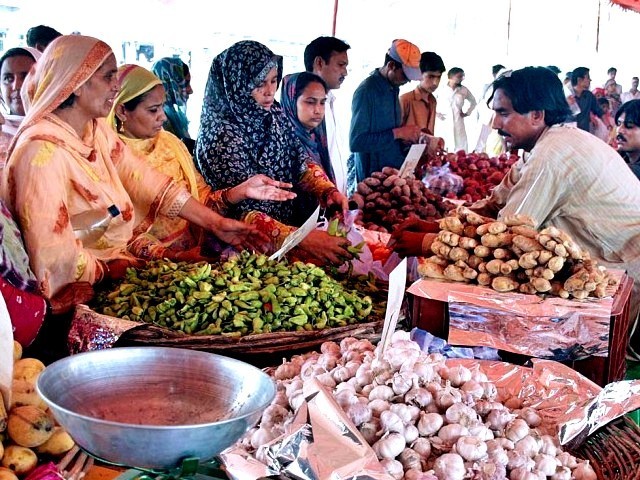 Inflation is one of the hot topics in Pakistan these days. There has been a drastic increase in the general level of prices in recent years. As per the press release of the Pakistan Bureau of Statistics (PBS), the Consumer Price Index (CPI) as of November 2013 stood at 191.21 index points compared to 172.42 index points in the corresponding month last year. It is pertinent to note that the CPI has increased from record lows of 62.82 index points in July 2001 to skyrocketing 191.21 index points within 13 years. According to the PBS, the category that has the highest weight in the CPI ...
Read Full Post
Sweet potatoes; these nutrition packed starchy root vegetables are readily available in Pakistan. They are cheap, yet fairly neglected in our cuisine. The only place we see these nowadays is on the roads where the one odd cart vendor sells roasted sweet potatoes, more commonly known as shakarkandi, outside schools and shopping centres. Sweet potatoes have never really made their way to fine dining restaurant menus and are seldom even cooked at home! Owing to its tropical and mostly warm climate, Pakistan is blessed with this bounty of nature mostly from November until March. Most of us associate this vegetable with possible weight gain ...
Read Full Post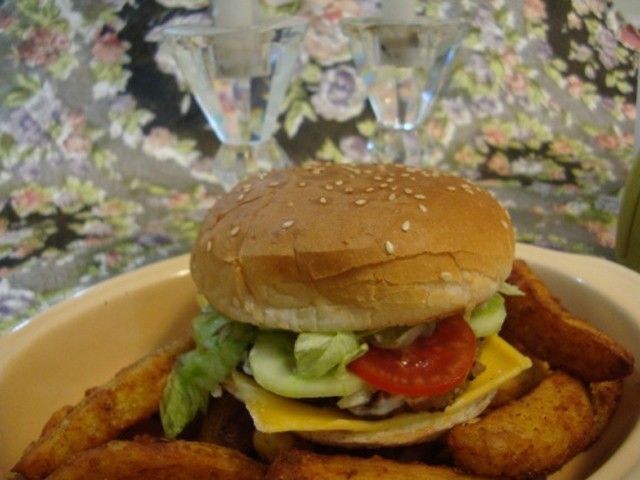 A heartfelt thank you goes out to Mr Anonymous, the first person to actually think of putting a meat patty and a compendium of assortments (cheese, lettuce, tomatoes and onions being the most common) in between a bun. Genius! Little did he know that, what he had created would, end up being a global fast-food phenomenon. Beef or vegetarian, tofu or chicken – the options are endless. Here's a time-tested recipe that will make you forget all about the famous Big Mac you get at McDonalds. Unlike the aforementioned burger, this patty has a rich flavor served with a sauce ...
Read Full Post
It's that time of the year again – the elusive Karachi winter is finally here so enjoy it while it lasts. Dig into your storage and dust out the oh-so-soft blankets, heaters, leather jackets, cozy mufflers and some downright crazy head-gear. This season brings with it the joys of eating piping hot food that would otherwise make you perspire. You seem to notice a sudden increase in the roadside samosay-wala's clientele waiting in line (a polite way of referring to the mob that surrounds his stand), for this mouth-watering – albeit a bit unhygienic– delicacy you so love, becomes a ...
Read Full Post
It usually takes two to three weeks for the potatoes to sprout. Once you see the green shoots prepare your plot, container or a bag for planting potatoes. I have selected a large blue tub. It has enough space for planting 5-7 potatoes. Here are three simple steps how you can plant your potatoes 1. Fill your container 2/4 with a good mixture of sand and manure.  (60:40 works for me). Soil must be well drained. 2. Place potatoes at 6-7 inches  distance from each other. 3. Cover with sand. Make sure the leafs are visible. Keep your potatoes healthy Simply water the plant softly ...
Read Full Post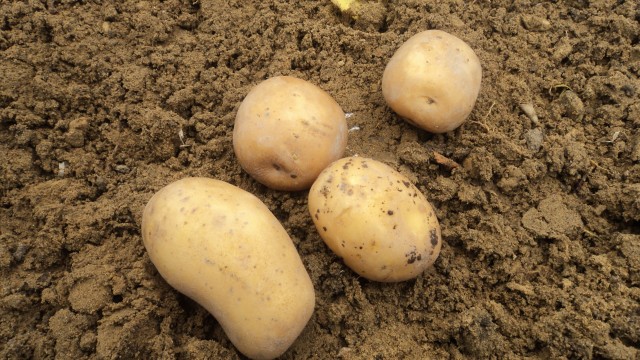 Every one loves potatoes. Why not grow your own this season? I have a roof top garden where I also grow crops in pots. Potatoes are my favorite crop because they are so easy to grow. This afternoon I decided to chit some potatoes. Chitting potatoes simply means encouraging the tubers to sprout before planting. The easiest way to grow potatoes is in bags, bins or large containers. Here is how you can start chitting your potatoes: Selecting potatoes You can simply select any potato that you like the best. It's hard to find potato seeds ( which are basically baby potatoes) here ...
Read Full Post