Whilst our civilian rulers have borne significant calumny for their dismal governance since the return of the democratic regime in 2008, there remain some feathers in the cap they can yet point to when juxtaposed with their military counterparts. Take the 18th Constitutional amendment for example. Since independence, successive military regimes have sought to consolidate power in the centre, perpetrating a phantom federation which in turn fuelled discontent and separatist-ism throughout the smaller provinces. The unitary propensity of the establishment also played a vital role in the East Pakistan debacle in 1971. The 18th amendment represented a break from this past, bringing about an inclusive administrative system by ...
Read Full Post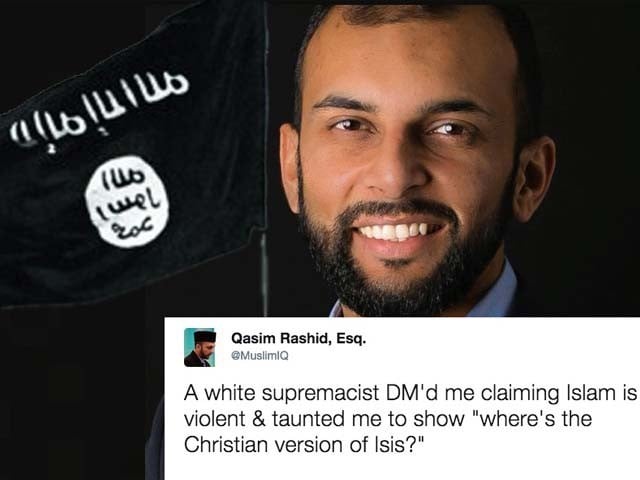 Post 9/11, fuelled by misinformation and simplistic analysis, Islamophobia has spread like wildfire in the western world. Especially now, with Donald Trump leading the most powerful country in the world, racists and xenophobes of all stripes have become bolder in the wake of an unmistaken rise in hate crimes against minorities. In times of crises, caricatures of minorities serve as a useful tool for the general unthinking populace as it provides a convenient scapegoat to slaughter by projecting all of a nation's problems to these untamed immigrant savages. This phenomenon is not unique to a particular country against a particular community. Nay, we need to look no further than ...
Read Full Post
Post 9/11, the world became a very different place. However, no one could have predicted how the heinous acts of a few deranged individuals that September day in 2001 would affect the lives of more than a billion Muslims across the globe. On their part, Muslim Americans were naturally traumatised to witness the sudden thoughtless rise in islamophobia and hatred towards their community. So they internalised their fears and saw merit in distancing themselves from all national socio-political discourses. Barack Obama's progressive policies did bring some relief for Muslim Americans. Unfortunately, his sincere efforts at instilling confidence within the marginalised Muslim ...
Read Full Post
Never in my wildest imagination did I ever think I would become a scholar focusing on Islam and Christian-Muslim relations. Growing up, my passion was playing basketball and following the Boston Celtics. I never had any Muslim friends. In fact, I did not even know a single follower of Islam until my college years. If you had asked me "What is a Muslim?" when I was 16-years-old, I would not be able to answer you. But everything changed when 9/11 happened.  Muslims were seen as "extremists" and Islam was an "evil" force that had to be crushed by "freedom loving people". When it came time to ...
Read Full Post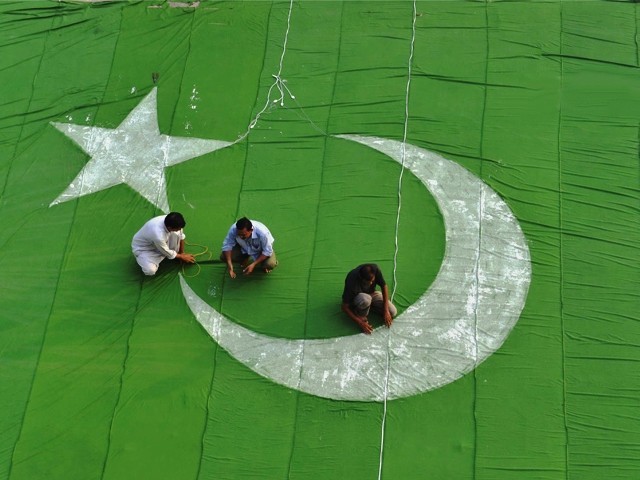 "We are fighting a fight for Pakistan." This is an oft repeated statement from politicians, military personnel, bureaucrats and journalists. Let me tell you unequivocally, we are losing the fight for Pakistan. In our attempts to salvage an archaic idea of Pakistan, an idea relegated to the back shelves of the global landscape, we are losing the Pakistan that we have. We will not win this war in North Waziristan, we will not lose this war in Lahore, we will either win or lose this war in the minds of our countrymen. Yes, that is what they are, our countrymen, and every single ...
Read Full Post
States exist for their own well-being. They have their self-interests. Domestic and foreign policies define and dictate state acts and omissions on the world stage. In the post 9/11 order, state-to-state interaction has undergone an incredible amount of change with the entire gamut of international relations now at the mercy of a few role players. The United States of America, of course, holds the centre stage, in a global effort against the spread of religious fanaticism and waging a war on terrorism. That being said, the recently released report detailing the US Central Intelligence Agency's (CIA) tactics of interrogation after September 11, ...
Read Full Post
Jamil Ahmad's The Wandering Falcon cruised into my bucket list when it was shortlisted for the Man Asian Literary Prize and Commonwealth Book Prize, but that was not the sole reason for it clicking with me. It was the debut work of the author at the age of 78 and was written long before we mired our stream of consciousness by replacing people with numbers and empathy with stock language for the tribal people of Pakistan. Penned down some 34 years ago, the work of fiction has become extremely relevant to the current global situation rampant with discourse of convenience. The short stories shot to ...
Read Full Post