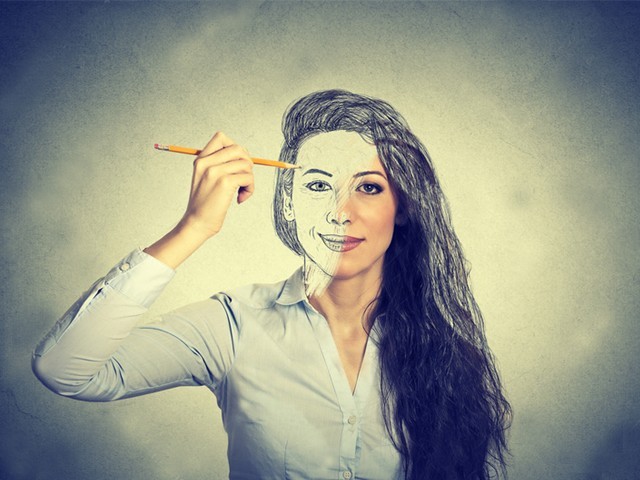 I drew a portrait, And called myself an artist. When I did not have time to draw anymore, Did I become any less of myself? This skin shedding, This habit leaving. This growing up, This looking back, The self is here. Oh, but look! The self is missing from itself again. I misplaced myself in time. You are now trying to erase yourself from the past. It just won't do. This filling of flesh into tomorrow, Leaving today, to tuck itself to sleep, Alone. But wait – Don't leave just yet. Stay for a while. Tell me, What did you learn? What did you bury? How did you grow into yourself again? But more pressingly, Did you love? Did you breathe in the green today? Did ...
Read Full Post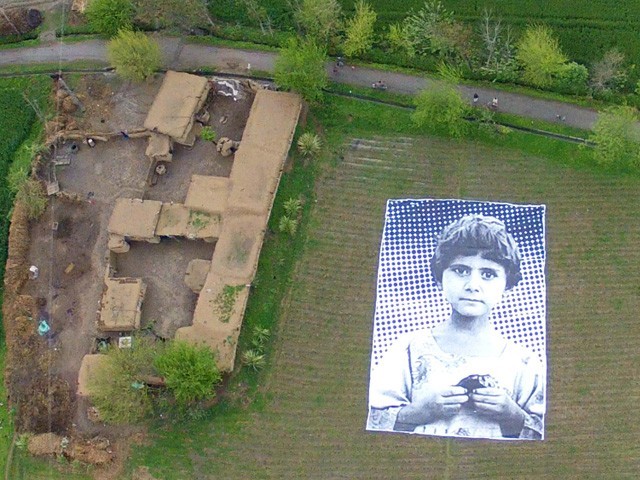 Recently, a charity organisation in the UK by the name of Reprieve, along with the Foundation for Fundamental Rights (FFR), helped a group of artists install a giant portrait of a child victim of a US drone strike in Khyber Pakhtunkhwa (K-P), using French artist JR's 'Inside Out' movement. Since humans seem like 'bugs' when viewed by drone operators, and like bugs, they are mercilessly crushed by drone strikes, the idea behind this initiative labelled 'Not a Bug Splat' was that it would arouse empathy and humanity in drone operators when they spot the face of a child. Source: NotABugSplat It is quite heart-rending ...
Read Full Post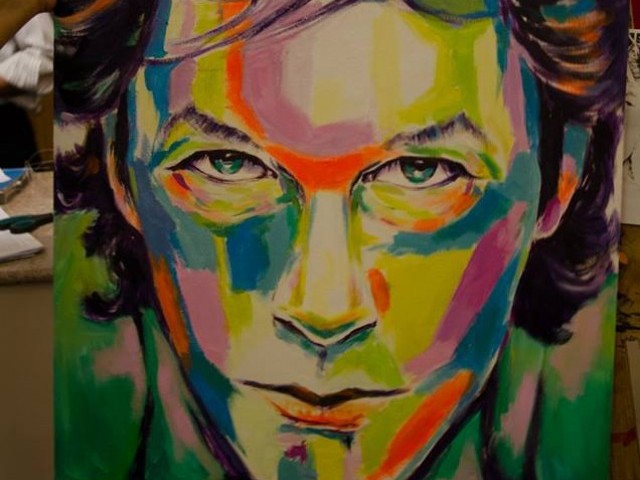 While the Jumma Hafta Art Bazaar that recently took place at a local cafe in Karachi, called The Second Floor (T2F), was a melting pot of compelling art pieces and vibrant canvases, the most eye-catching of all the displays around was probably the portrait of Imran Khan that Shanzay Subzwari was painting on the spot. The artist's inspiration behind choosing that particular piece was pretty basic — the appreciation of Pakistani heroes. All of us are used to seeing objects, particularly politicians, in binaries; either one is Darth Vader or one is Batman. There's no in-between. No one accepts them ...
Read Full Post
It was the gloomy winter of 2005. My interest in philosophy and arts was growing. As a reaction of my rebellious nature and artistic romanticism, I had moved out of my house and started living in a small room in old Lahore. My mornings were dedicated to riaz (practice) of classical music and I either painted or read the whole day. Exactly like some typical 'crazy artist' character portrayed by Dostoevsky. One day while playing the harmonium, I saw a little girl who was peeping inside from the old, wooden window. Upon realizing that I had noticed her, she smiled shyly and ran ...
Read Full Post