The other night I was out with friends for dinner at a restaurant when a famous TV chef and his entourage entered the restaurant. As everyone started filling their plates the cameraman turned on a dinky light. I looked around and saw the celebrity chefs weren't the only ones who were being filmed. Everyone in the restaurant was — of course, without unanimous consent. Surprisingly, I seemed to be the only one who had a problem with this. Suddenly, there was a wave of excitement and another spell of filming and clicking — local celebrity Zubeida apa (I hate calling ...
Read Full Post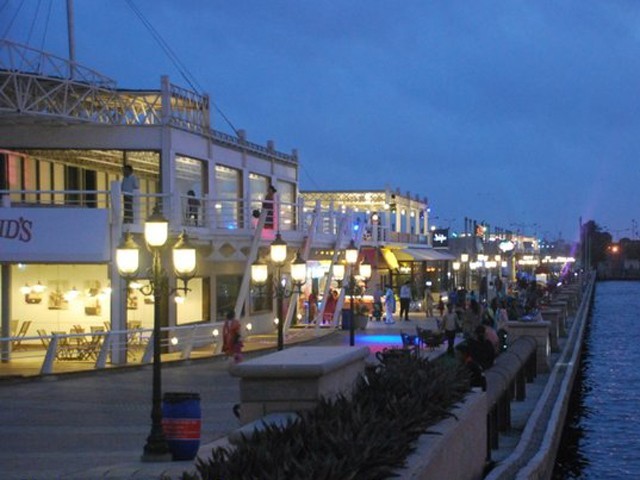 I'm just happy that I got back from the much talked-about Port Grand without any major respiratory issues. The mega entertainment and food complex, where Governor of Sindh Dr Ishratul Ebad claimed people would find peace and comfort, turned out to be quite the opposite. In order to catch up with the rest of Karachi, my family also decided to visit the recreational project that hopes to become a top tourist destination of the country. After having heard numerous positive tales of the food street there, it was only natural that we had high expectations of the place. Therefore, when I ...
Read Full Post
Five years in the making, Port Grand finally opened its doors last month bringing hope of some entertainment to Karachiites. Work on the much talked about project began in 2006. I for one had been waiting for it to open impatiently. The management promised a much earlier opening date but delays and lack of funds meant that it took almost twice the time to complete the project, and when the day finally came, I couldn't wait to check the place out. My favourite RJs on the radio wouldn't stop talking about it the day after it opened. I visited Port Grand's website and ...
Read Full Post