In the cold and grey Washington, the news cycle has been eternally hot lately. The fire refuses to simmer down. The breathtaking pace at which events occur makes it tough to keep up with the war of words from the movers and shakers in a town where, post November 9, 2016, things have been constantly on the edge. While it is safe to say that all politicians are born actors and blatant liars, Donald Trump's White House has legitimised the art of lying and given an official seal of approval to "alternative facts" – a term that essentially masks any untrue statement ...
Read Full Post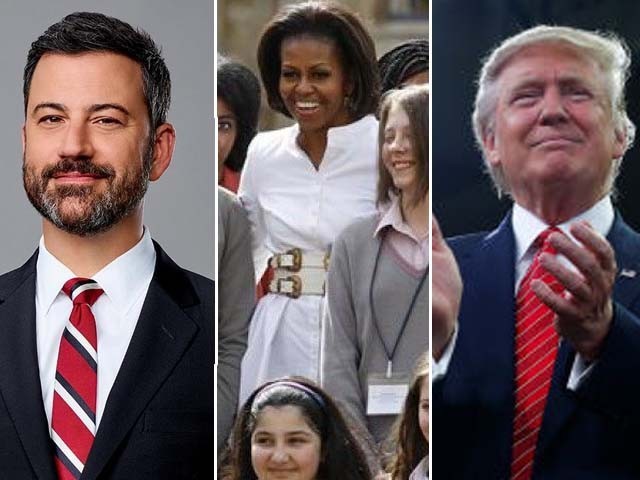 In an era of revenge politics where reprisal and retribution rule the roost, it comes as no surprise that the racist bigot who runs the United States now will go after each piece of legislation or any steps conducive to human well-being that were taken by the previous president who also happened to be a man of colour. Unpredictable Donald Trump, aka Agent Orange with his raccoon eyes and fake tan, is out to undo any and everything in true letter and spirit that his predecessor's administration carefully put together to take care of the greater interests of the American people. For instance, to Trump and the Republicans, healthcare is not a human ...
Read Full Post
The Kingdom of Saudi Arabia, in all its benevolent wisdom, has come to the aid of the Middle Eastern refugees lining up on the gates of Germany, by offering to build 200 mosques in the European nation. Yes, this is exactly what these traumatised people need after losing their homes, resources, family members, dignity, and mental and physical well-being – mosques. Indeed, for those so inclined, it is important for pious refugees to have a place to practice faith, especially in a foreign land where religion can help them feel grounded, but only after achieving stability in their lives. For Saudi Arabia to offer ...
Read Full Post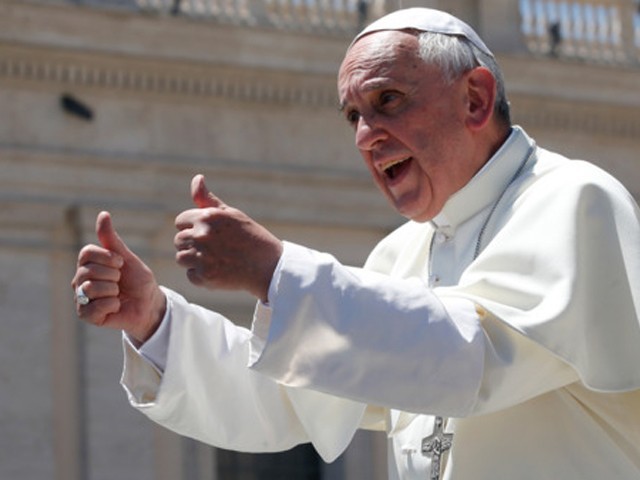 Abortions and the Catholic Church have always been a very contentious issue. The formal stance taken by the Catholic Church is that abortions are completely disallowed and any pregnant woman whoever undertakes one is excommunicated, which requires the pardon of a bishop for it to be lifted.  It is a very serious offence amongst followers of the Catholic Church. In 2012, an Indian dentist, Savita Halappanavar living in Ireland, suffered a miscarriage and repeatedly requested an abortion, which kept getting denied. Doctors did not consider her to be in 'medical' danger, which is a prerequisite to obtaining a legal abortion. The lady's foetus's heartbeat ...
Read Full Post
"I know not with what weapons World War III will be fought but World War IV will be fought with sticks and stones" – Albert Einstein The world is far from complex. While presenting it as such certainly puts food on the table for many people, the solutions to the contemporary world's problems are generally quite obvious. The basic formula behind them is no different to that of Europe in 1939, or even that at the time of the Ancient Rome – powerful leaders and the citizens of powerful nations, overtaken by the urge for establishing their hegemony. But we all strive ...
Read Full Post
Pope Francis is a man to be admired. Since taking the Papacy in March 2013 and shedding the traditional gold, the Argentinian pope has won hearts across the globe with his wisdom, humbleness and what seems to be an earnest attempt to create a better understanding between cultures and religions.    As the face of the Catholic Church, Pope Francis has often released prudent statements after controversial events that, at the very least, are received with quiet acceptance. Such is the pragmatic nature of Pope Francis that one can imagine that even those chastised by him take a moment to ...
Read Full Post
The last Pope, Benedict XVI, elected at the age of 78, was the oldest person to have been elected as pope since 1730. In February 2013, he announced his retirement due to old age. The election of the new pope has been the talk of the town and the air is buzzing with excitement everywhere except in Pakistan. Pope Francis, baptised name Jorge Mario Bergoglio, took the position on March 13, 2013, just days before the holy week of Easter began. Amongst other things, Pope Francis is the first pope to have been a Jesuit (head of the Society of ...
Read Full Post