Pundits have long predicted a blood-stained run-up to election day. So far, candidates recovering from a gruelling scrutiny process and an equally tiresome ticket awarding process, kept electioneering to a minimum. But as we enter the last few weeks of campaigning, the need for public canvassing is forcing candidates to take to the streets. As aspirants reach out to their constituents, they are exposing themselves to a clear and present danger — the threat to their lives. This threat, posed by terrorist elements bent upon derailing elections, is particularly significant for those who belong to districts with a deteriorating security situation, ...
Read Full Post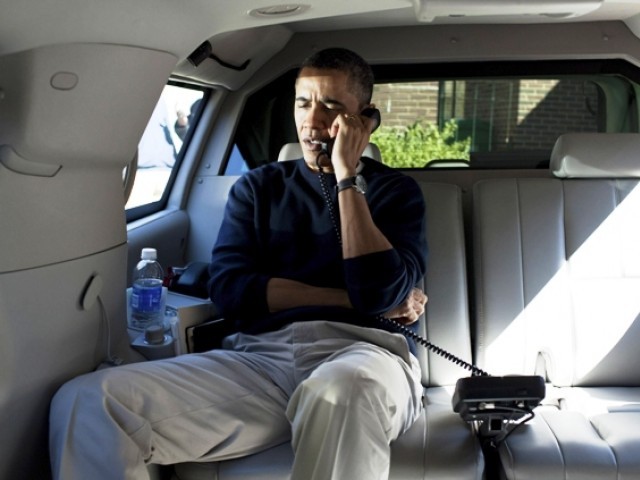 I thought the question was so absurd to begin with, that it would go away on its own. I was wrong. Four years later, that absurd question, "Do you think Barack Obama is a Muslim?" keeps nagging the American psyche in national and regional polls – despite ample data to the contrary. In 2009, a Pew Research Center poll showed that one in 10 Americans believed President Obama was a Muslim; the number jumped to one in five by 2010. So when last week, one in two Republican voters in the states of Mississippi and Alabama reaffirmed the same phobia, I had to say something. Enough! Data ...
Read Full Post
Here's how not to lose heart when reading and writing about Pakistan week after week: you can either quit your job and stay at home wiping Cheetos' dust off your shirt or you can laugh at everything you read. When the military gets too overbearing, just poke fun at its head. Sick to death of political intrigue in parliament? Just create some of your own intrigue among the journalist community. Here, then, is the week where everything just got too much and it was the little things that irked and delighted. (June 17 – June 23) Best of the week 1. Issam Ahmed- One ...
Read Full Post
It might come as a surprise to those concerned about a growing militancy problem in Pakistan that most of the people in the country believe that the Taliban and al Qaeda are not doing any service to Islam. According to the findings of a recent survey by the Pew Research Centre, support for terrorism among Pakistanis is much lower compared to other Muslim states. Militants have expanded their targeting of public places and intensified sectarian attacks in the last few years, actions that have fuelled public sentiments against them, and undermined the formerly tacit support for the Taliban in ...
Read Full Post
Had the frequency of elections been a measure for democracy, Pakistan in the last two years could have given the best of democratic countries a run for their money. A series of resignations or disqualifications and subsequent by-elections has been the hallmark of democratic Pakistan. How much has this chain reaction helped strengthen democracy is open for debate. We've just witnessed the drama that is Pakistani politics unfold on our television screens during PP 160 by-poll in Lahore: A fake election commission office, a stubborn but loyal to its masters (read: government) Punjab police and brazen government spokespersons. Another one ...
Read Full Post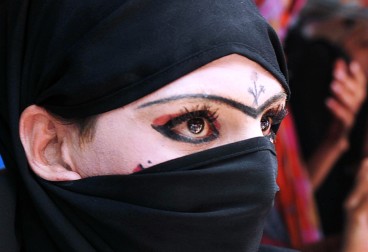 A recent report by Gallup Pakistan on the attitudes of Pakistanis uncovered that 55% of the population believes transgendered persons should have a special quota in educational institutes and offices,  while at the same time, 60% would not like to be friends with them. The Express Tribune ran a similar online poll as a follow-up to the report with the question: "Would you be friends with a transgender person?" The result at the closing of the poll was an even 50 per cent in favour of befriending a transgender person, and 50 per cent against. Keeping in mind the Tribune's audience, it ...
Read Full Post
The Express Tribune website recently ran an online poll with the question: "Should an individual be banned from a country for making controversial statements?" To which 55 per cent of voters responded yes, while 45 per cent responded no. The result of this poll was quite interesting in itself, as was the issue which drove the question. Background The poll was created as a follow-up to the story Britain bans Dr Zakir Naik, which has seen a huge influx of traffic – attaining 92 comments and 316 Facebook 'likes' in just two days. Needless to say, the issue was an important one for Tribune ...
Read Full Post