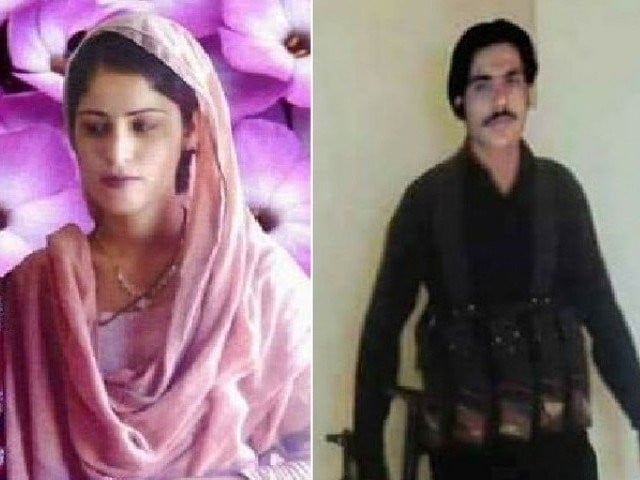 Imagine a young, pretty girl living in rural Sindh, one that is part of a modest family that believes in educating its girls. In a picture of her, I see a dainty teenager wearing pink against a backdrop of spring flowers. Imagine a landlord who has ties with Pakistan Peoples Party (PPP), one who has the power to influence the local police and is accompanied by armed men. His photograph reveals everything about his unsavoury profile – greasy hair, distinct moustache, the proud display of weapon paraphernalia. This story cannot end well. Allegedly, Khan Muhammad Noohani wanted to marry young Tania. However, Tania and her family saw ...
Read Full Post
First it was Saulat Mirza and then the rest of the videos started making their way towards electronic media. Confession after confession came, mainstream politicians were named, with Dr Asim Hussain's being the latest one in the series. Each video provides enough fodder to sustain our TV talk shows for an entire week. This trend of declassifying confessional videos has taken electronic media by storm. Back in the day, we were confined to print media reports, putting our faith in anything the newspaper had to say. Now we have actual statements made by suspects in front of a camera only to be aired on all mainstream ...
Read Full Post
A comparison between India and China is inevitable – both the countries are on the cusp of becoming the world's leading economies. Two recent events have boosted India's image in the eyes of the world: Firstly, President Barrack Obama's visit – he is the first US president to have attended India's Republic Day parade as a guest of honour. And, secondly, the recent economic forecasts by the International Monetary Fund (IMF) and the World Bank which state that India's pace of growth is set to outstrip that of China in 2016. In a major breakthrough, India and the US have reached a broad ...
Read Full Post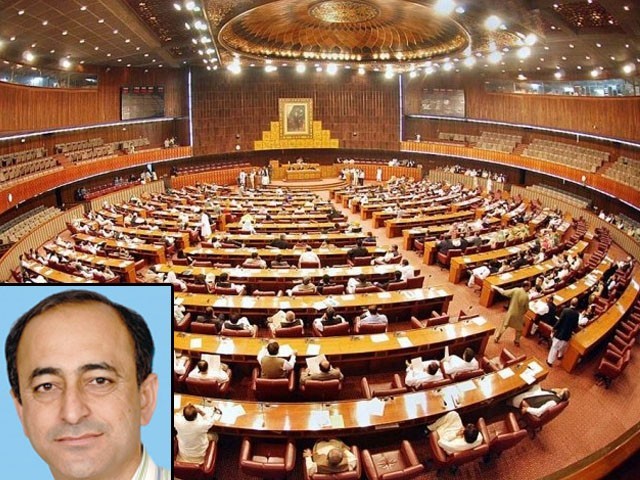 Lal Malhi's one minute and thirteen seconds on the National Assembly floor this past week summed up more than just the ignorance of our elected representatives; it spoke to an alarmingly prevalent disregard for our Hindu citizens. That not all Hindus are Indian and that not all Indians are Hindu seems too complex a concept for most of us. If only these despicable "Hindu ga'ay ka pujari" (Hindus are cow-worshippers) slogans were an anomaly. Earlier this month, the hammer-wielding Lutf Lashari destroyed five idols in Durga Shiv Mandir (the story eerily broke in a very Fox News "let-me-tell-you-how-this-man-was-mentally-ill" style). Malhi also called attention to forced conversions: ...
Read Full Post
A couple of days ago, Karachi witnessed an unprecedented act of barbarism when a bus full of Ismailis – one of the most peaceful community in Pakistan – was targeted and shot at, resulting in the deaths of 45 people, with numerous injured. My heart goes out to the victims and their families in their difficult time. As soon as the attack took place, commiserations, condolences and compensations began to pour in from all over the country. However, I feel that it is useless now to even listen to what our leaders have to say, since they repeat the same message ...
Read Full Post
The much talked about and supported military operation, Zarb-e-Azb, has been initiated in North Waziristan with the objective of clearing the region from local and foreign Taliban sanctuaries. The military strategy has already displaced thousands from the war-torn region at a time when the internally displaced persons (IDPs) affected from previous conflicts and disasters haven't returned to their homes yet. Up to 30,000 soldiers are involved in the current operation, while more than 800,000 people have fled the area over security and an uncertain future. The operation was launched after the failed attempt at peace talks and demands from the ...
Read Full Post