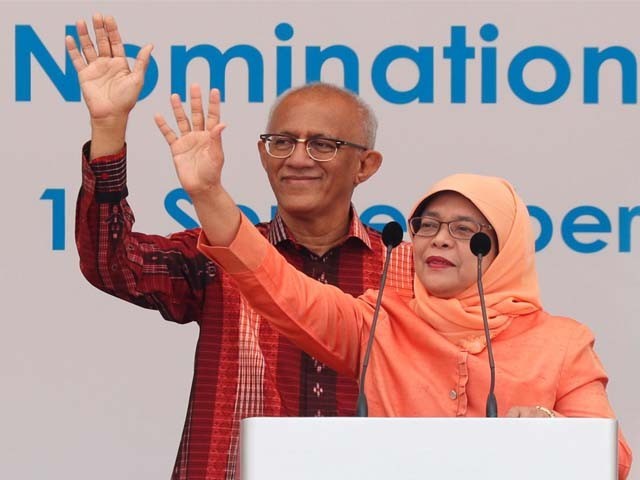 Halima Yacob, a former advocate of women rights, of psychological health and senior citizens, and the speaker of the Parliament of Singapore, was recently sworn in as the first female president of Singapore. Her election may be a milestone for Singaporean women, but nothing more. The Singaporean government curtailed the presidency criteria, which authorised Yacob as the most befitting candidate for presidency. Her selection met with social media outrage that is justified due to the fact that it was a uncontested election. come on. only Halimah received the eligibility certificate. did you guys have to make it THAT obvious? #NOTMYPRESIDENT — Edward C. Yong ن (@infernoxv) September 11, ...
Read Full Post
"Brexit means Brexit, and we're going to make a success of it," Theresa May said on Monday, when she became the new leader of the Conservative Party — and therefore Britain's new prime minister. It was the one discordant note in an otherwise clear, wide-ranging speech. So Brexit means Brexit. But what does that mean? In the June 23rd referendum on Britain's membership in the European Union, 52% of voters expressed a desire to leave, having been given precious few details of what exactly that entailed or how it might be achieved. Some 48% voted not to leave at all. Negotiating a deal ...
Read Full Post
Whenever there is honey, there will be bees and wherever there are bees, there should be a beehive nearby. In other words, be careful of honey or the bees will sting you, not to mention the odd bear or two lurking about. Karachi is akin to the honey, which welcomes millions of people looking for work within its high rises but these people must survive amongst the bears (land mafia, political power mafias, death squads, extortionists and an endless list of the like). The number of bears Karachi attracts is roughly the same number which goes to the rivers to ...
Read Full Post
At this point, the evidence is overwhelming: poll numbers show that Hillary Clinton is very, very likely to be the Democratic Party's nominee. Bernie Sanders just doesn't have enough earned delegates, let alone super-delegates. If we look at it comparatively, Clinton's lead over Sanders is nearly three times the biggest lead Barack Obama had over Clinton at any point in 2008. For Sanders to win the democratic nomination, he would need a series of miracles unlike any we have witnessed in the history of American politics. The conventional wisdom posits that Clinton is the preferred candidate for most democrats because she is a moderate liberal with more ...
Read Full Post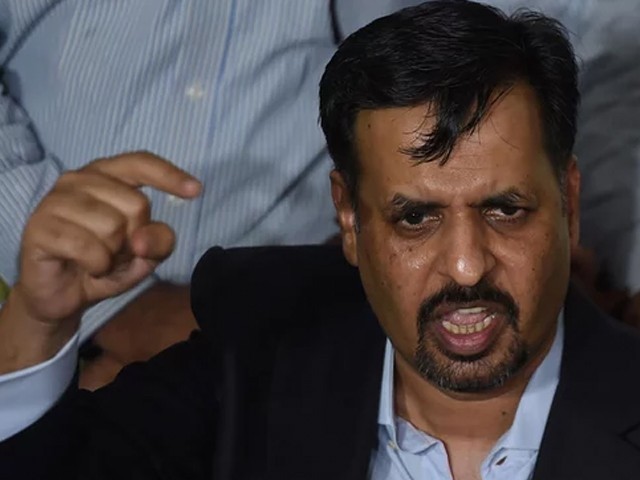 It takes exceptional courage to speak out against power abuse in Pakistan. To expose someone infamous for violent politics. To challenge the status quo. Regardless of the authenticity of claims, Mustafa Kamal exhibited extraordinary courage in an unprecedented tirade against the party's chief Altaf Hussain. He accused him of working against the state and deceiving people of Pakistan. He exposed the internal workings of the Muttahida Qaumi Movement (MQM) and even made a revelation about the party's alleged links with Indian spy agency RAW. Interestingly, there was nothing too shocking about the revelations. It all sounds like familiar stories. A recent BBC report had also raised ...
Read Full Post
I will begin by admitting that I support PPP, the party Pakistan's urban middleclass loves to hate. The basis for my support is just one – in Pakistan's context, PPP remains the only mainstream party with a liberal and progressive ethos. No matter how you put it, this is a party which, in contemporary times, has tried to act as a bulwark against rising extremism and has paid the price in blood for doing so. In 2007, it lost Benazir Bhutto and then Salman Taseer and Shahbaz Bhatti in 2011. It also played a major role in the modification of the infamous Hudood ...
Read Full Post
Ignorant of their own history and overlooking how leaders like Mohandas Karamchand Gandhi, Vinayak Damodar Savarkar and Subhash Chandra Bose visited countries like South Africa, England and Germany to further their political ideologies, a certain ultra-jingoist Indian media channel recently aired a provocative debate titled Fly Pak Flag, Seek Indian Passport. This was done on Kashmir's octogenarian resistance leader Syed Ali Shah Geelani's request for a passport, as he wanted to visit his ailing daughter, Farhat Jabeen Geelani, in Saudi Arabia. Did Gandhi, Savarkar and Bose visit European countries as Indian citizens and on Indian passports? Did they surrender their political ideology and abandon their struggle for freedom in exchange of ...
Read Full Post
"Meray saath larro gay?" (Will you fight alongside me?) "Larren gay!" (We will!) "Meray saath maro gay?" (Will you die alongside me?) "Marein gay!" (We will!) After reading these slogans, which personality comes to your mind in present day politics? I am sure you have made the connection by now. If you have, it means one thing for sure: you too believe that Imran Khan's followers have blind faith in him. Imran is the second leader in the history of Pakistan who has aroused such emotions in his followers; the other of course was Zulfikar Ali Bhutto, the founder of Pakistan Peoples Party. The above mentioned famous slogans ...
Read Full Post
There are quite a few times in the day that I find myself in the comfort of my living room hearing people excoriate the way things are running in this country. The source of the criticism is either a guest whining on a talk show on TV or a companion grumbling about the prevalent paucity of gas and electricity in the country. I come across numerous people around me, analysing and commenting on the many problems of our country. Some would say, "It is the exigency for a solid leadership." Others devise a fancy conspiracy theory about it all being an orchestrated play, scripted by the ...
Read Full Post