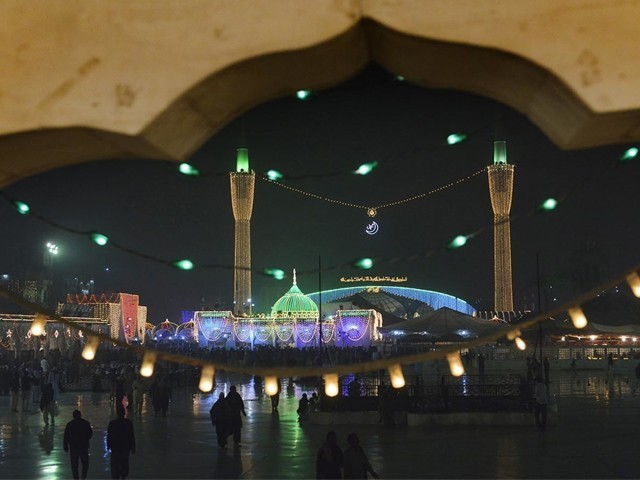 Two weeks ago, on Friday night, a friend and I decided to go to Old Lahore for dinner. It was the last night of Data Sahib's Urs, and all the major roads in Lahore, from Mall Road to Azadi Chowk, were blocked. Hence, we parked at Anarkali and took a rickshaw to Lohari. From there onwards, we decided to walk, through the Data Darbar precinct and towards the old city. Most of the streets in the area were barricaded. We passed a small check-post near Mori Gate, and saw an even bigger one just outside the Darbar precinct, where I asked a police officer ...
Read Full Post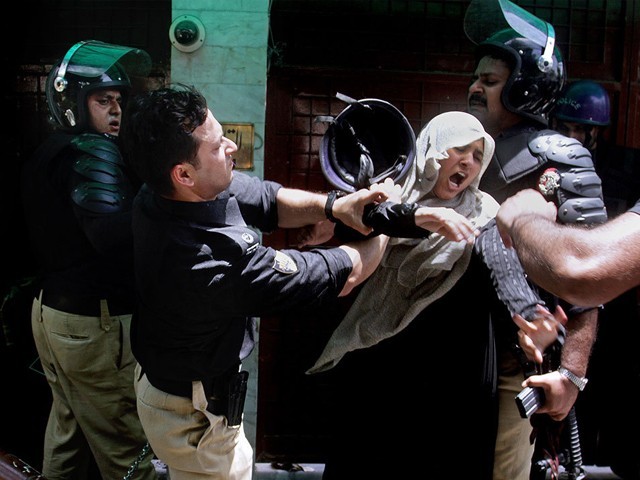 Recently, I came across a news article about senior police officers breaking down the door of a house in Rawalpindi to arrest a murder suspect. The house they raided belonged to the cousin of the man suspected of having committed said murder. In addition, when these upright gentlemen did not find the man they were looking for, they decided to take with them cash and jewellery, worth at least a million rupees, which belonged to the owner of the house. Naturally, the poor victim immediately went to the nearest police station to file an FIR (without which the police cannot investigate a crime) ...
Read Full Post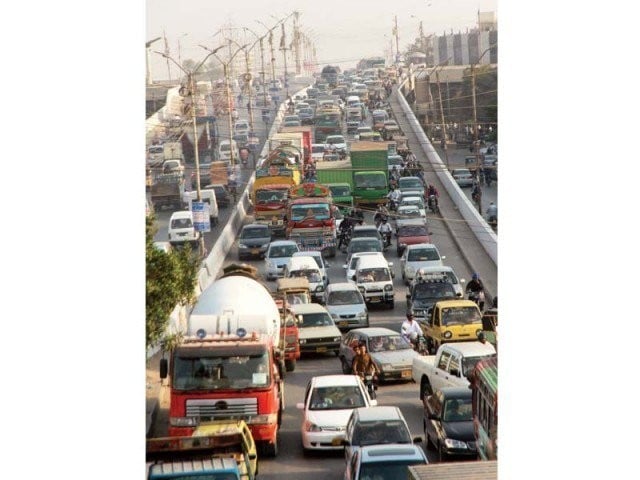 Like every year, a proud tradition has come about again; one where government officials and army generals hold highly sophisticated weapons in their hands and pretend to target invisible enemies – so the foreign dignitaries they are trying to entertain are impressed enough to purchase the firearm in question for big bucks – because, well, these steel toys do not come cheap. The place is flocked by bureaucrats, generals and a whole lot of politicians in one place having a good time and appreciating the deadliest weapons produced by a third world country. Although this is seen every year under the name of International Defence Exhibition ...
Read Full Post
Dear Mr Bilawal Bhutto Zardari, It has been reported that you are behind the move to remove some ministers in the Sindh cabinet and appoint new ones. Of course, this is nothing new, all over the world ministers are sacked and replaced if they do not perform satisfactorily. Usually what happens is that new and competent people are chosen to run the government. With all due respect, I, for one, feel that nothing will change by sacking some ministers and replacing them with others. The people of Sindh will continue to suffer due to the absolute lack of governance in the ...
Read Full Post
Whenever I go abroad, I see that in most cities, policemen are always courteous and helpful, and people are not afraid to go to the police if they are robbed or have a complaint. But not in Karachi. Here, you know that if you ask the police for help, you could end up being robbed by them. I know many people who have been mugged and their houses burgled, but they dare not go to the police for help. In other cities, police officers will never shoot at unarmed men, in fact in some countries the police themselves are not armed. Yet they are ...
Read Full Post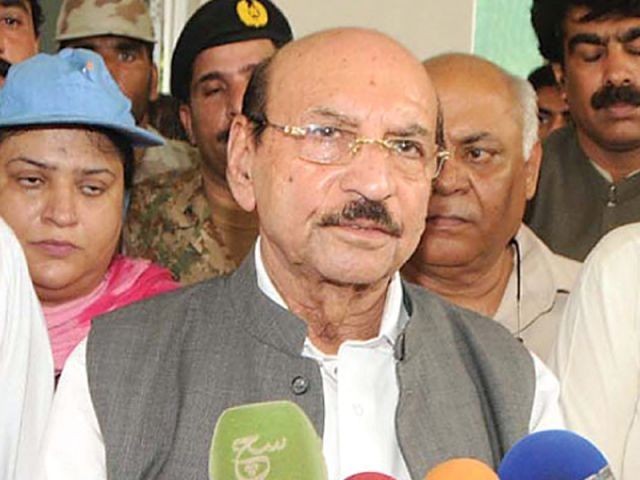 Mr Qaim Ali Shah, we have always known that your government (or non-government) is terribly incompetent. This was recently proven when the host of a private TV channel managed to bring an armed person into the assembly without being searched. Of course you and your speaker made the right noises about the sting operation being illegal and your government arrested the TV channel's host (Iqrar ul Hassan) and his associate. The fact is, you live in a state of denial and have brainwashed yourself into believing that Sindh is a model province that is being governed very efficiently. We, however, ...
Read Full Post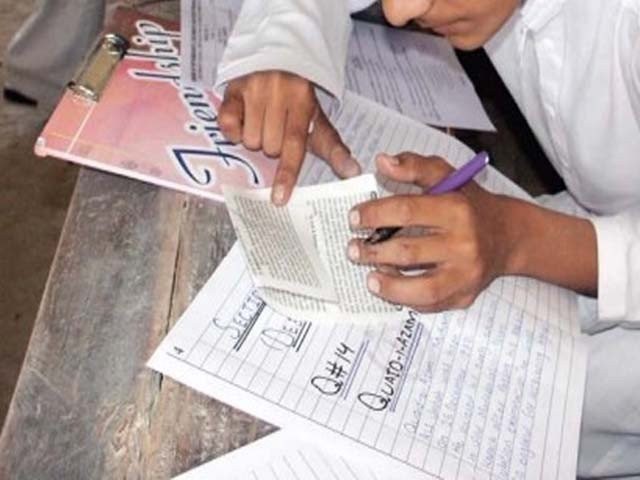 On April 8, 2015, it was reported that blatant acts of cheating were underway during the yearly SSC-I and II examinations in four districts of the upper Sindh. The examinations were being conducted under Secondary Education, Sukkur (BISE) and the Board of Intermediate, Sindh. It was reported to The Express Tribune that about 210 centres had been placed for the examinations in all the four districts. Out of these 210, 174 had been assigned for male candidates while 36 for female candidates. The report suggested that 27 teams of invigilators confirmed 311 students who had cheated in various examination points while five ...
Read Full Post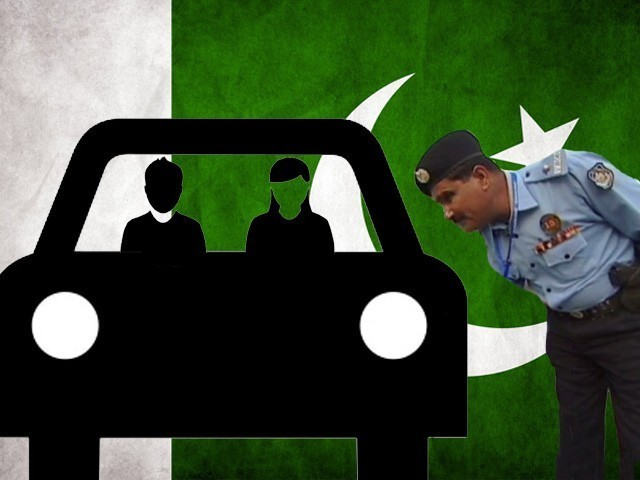 As a reporter in Islamabad, my job mostly requires me to look-after assignments in the Red Zone. Security measures are stricter in the area and are routinely "beefed up" when the country faces any kind of terror attack. After the Army Public School (APS) tragedy in Peshawar, which took place a little over a month back, major cities across Pakistan received threats. To counter these, the authorities have come up with a number of security measures. Among many other things, we saw the controversial death penalty being restored; the international community, however, feels this not an effective deterrent to deal with terrorism. In my opinion, it is ...
Read Full Post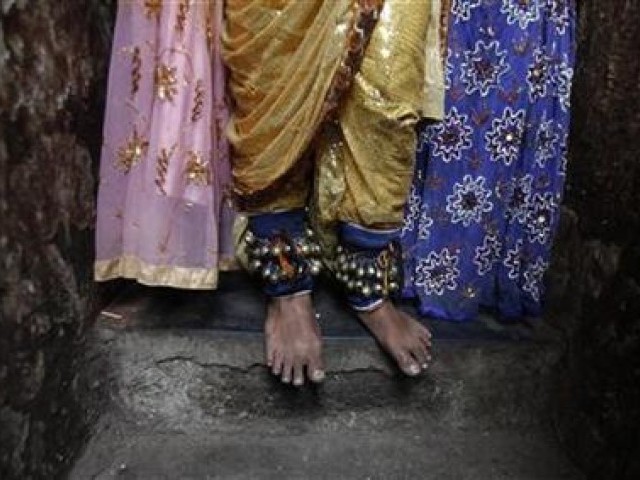 This piece is a work of fiction. Any resemblance to real persons, living or dead, is purely coincidental. "Hello, I have this page, where I take pictures of people and share something about them, a thought, a quote, an opinion, an anecdote, whatever you are willing to offer." "Okay, so…" "So can I take a picture and ask you a question?" "Sure, go ahead, but make it quick." "Cool… hmm… so I was wondering, what is your saddest memory?" "Haha, I see you are pretty clever for your age. You know which will sell more – and a eunuch's saddest memory will definitely have more depth to it than any happy moments, ...
Read Full Post
Going out with friends was a simple routine for me. It never bothered me whether I was going out with guys or girls since I never thought it to be much of an issue. However, in just one encounter, the Pakistani police taught me all the things that can go terribly wrong while going out with male friends. It was just another day when I went out with two of my friends from university. One of them was driving while the other sat in the front passenger seat and I took the backseat. We drove to a café located on ...
Read Full Post