In Pakistan, nearly every state-owned mega corporation is prone to corruption. This is evident through cases pertaining to the rental power plants, the Nandipur power plant, the Pakistan International Airlines (PIA) and Pakistan Steel Mills (PSM).  Simply put, state-owned entities are the strength of the economy, especially for states that realise their significance. Widespread globalisation has already begun posing a threat to the domestic industrial growth of weaker states. After the fold of the civilian government in Pakistan during the 70s, Bhutto changed the foreign policy around. He shifted his focus from Russia and China towards the US due to their help with fighter jets ...
Read Full Post
On March 11, 2011, something stirred within the earth's surface, deep under the waters of the North Pacific Ocean. The people who were preparing for their weekend on Hokkaido, Japan's second-largest island, had no idea that they were about to be hit by one of the biggest earthquakes ever to be recorded in human history. The calamity, now known as the Tohoku undersea megathrust earthquake, struck at 2:15 p.m. Japan Standard Time. Its hypocenter was 70 kilometres off-shore and it registered a magnitude of 9.0 on the Richter scale. A few moments later, a tsunami followed the earthquake. With wave heights ...
Read Full Post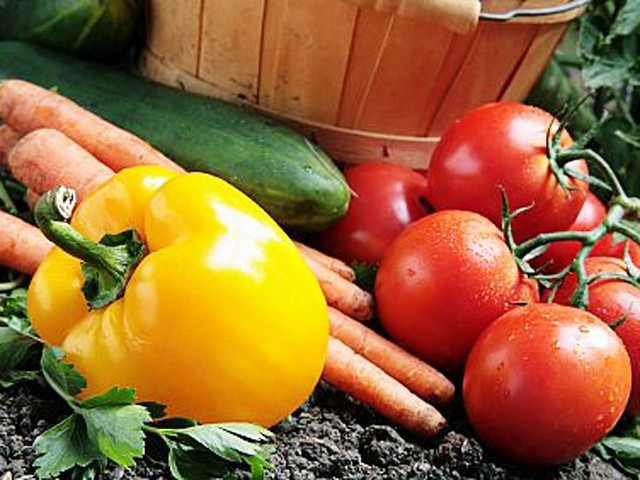 The number of apartments is growing with increasing population. More buildings usually means less green spaces and a greyer city. Nonetheless, living in an apartment must not keep you away from having a healthy green space. Even small spaces such as a balcony can become a rewarding and refreshing garden of your own. All you need is some planning. What do you want from your garden? Ask yourself, which type of garden you would like to walk into each day? This mostly depends on the space, sun, wind exposure and the irrigation system. But first thing is first. Weight management: Firstly, find ...
Read Full Post
What I pay for electricity of my apartment is almost half the rent itself. There is only one room, with a fan and two tube-lights, other than that I only have a laptop, a toaster, a microwave oven and a 0.75-ton split air-conditioner. As if the price of electricity is not high enough, donor agencies usually demand that the government address inter-corporate debt which has grown to Rs426 billion. And no matter how much money the government tries to inject into the system to get it running again, making it sustainable will require huge increases in electricity prices as well as ...
Read Full Post
Once you have decided which crops and flowers you want in your garden this fall,  get ready to plant some seeds for your winter garden. When to sow seeds? For a winter harvest, sow your seeds as soon as fall begins. For people living in Karachi and Lahore the last week of September and beginning of October is ideal. Read your seed packs to find out more about the temperatures required for the germination of seeds. Most vegetables will be ready to be harvested in 60-80 days. Where to sow seeds? You have three options here. Select according to your skill level and plant ...
Read Full Post
It usually takes two to three weeks for the potatoes to sprout. Once you see the green shoots prepare your plot, container or a bag for planting potatoes. I have selected a large blue tub. It has enough space for planting 5-7 potatoes. Here are three simple steps how you can plant your potatoes 1. Fill your container 2/4 with a good mixture of sand and manure.  (60:40 works for me). Soil must be well drained. 2. Place potatoes at 6-7 inches  distance from each other. 3. Cover with sand. Make sure the leafs are visible. Keep your potatoes healthy Simply water the plant softly ...
Read Full Post
This morning I was lucky enough to encounter some bumble bees buzzing around a stunning wild plant. I love the bumblebee's cuddly appearance. These fuzzy bees are usually 3/4 to 1 1/2 inch long and have yellow and black bands on them (although this property changes in some species.) If you ever catch sight of a bumble bee hovering over a flower, feeding on its nectar and collecting pollen as it hovers from one flower to the other take some time to pause and notice the little creature that is quietly keeping this world green. Unlike honey bees, bumble bees are not ...
Read Full Post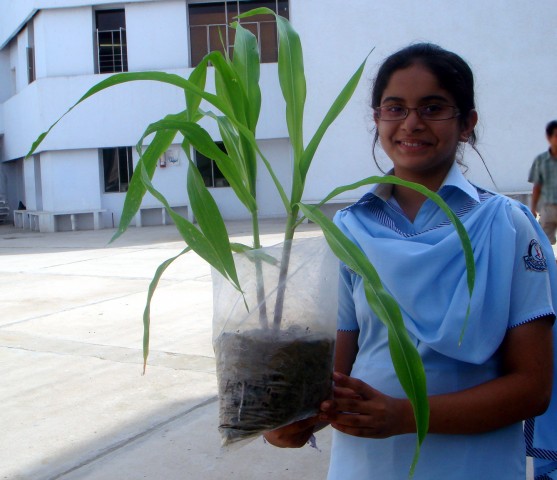 Vacations are coming to an end and that means another year of productive farming can begin! Teaching gardening to young people is rewarding on many levels.The best part is that you get paid to practice your hobby. I can proudly say that I belong to a team that are the pioneers of teaching gardening at the school level. It was the combined effort of Ms Sabrina Dawood and Mr Tofiq Pasha Mooraj to introduce gardening as a subject and to spread the awareness about the environment.  For me, it was a dream come true! Dawood Public School took this initiative last year in July, and now ...
Read Full Post
The nation faces a severe power crisis yet again, not entirely unanticipated, as summers draw to their summit. Because of the frequent outages and prolonged load shedding hours, the masses are already on the streets, violently recording their protest. The disruption has also adversely affected commercial activity and industrial production all around the nation and the losses have accumulated to deteriorate national economic indexes. The governmental policy of two-day weekends and the 8pm shutter down have not fared well as the masses continue to express their anger against such short-term measures. It has also pushed ground-level commercial actors, the shopkeepers, ...
Read Full Post