Like a number of adults who come for therapy, Sarah* also narrated her past. The impact her parents had on her childhood and teenage life continues to affect her in her adulthood. She was neglected by her mother, and didn't find any refuge in her distant father either. The only time she was showered with conditional affection by her parents was when she would pick sides during their intense and frequent fights and arguments with each other. Did her parents know how distant she had become from them now that she was an adult and they were old? Did they know about the damage they caused ...
Read Full Post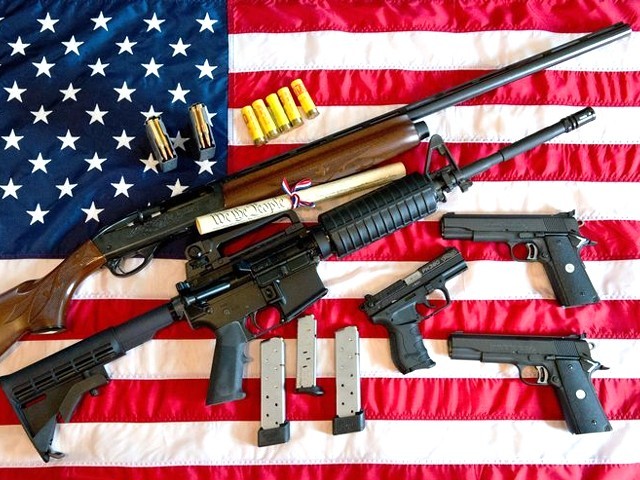 US politics has taken a nose dive. In the run up to the November 2016 presidential election, public opinion is going crazy. At a time when Donald Trump, Marco Rubio and Ted Cruz and are hell bent on safeguarding the dreadfully outdated Second Amendment to the US Constitution, we, as a society, are seemingly settled and resigned to our fate. Beyond the 400 or so mass-shootings and over 2000 deaths and injuries just in 2015, the guns are still blazing and there's no stopping the lunacy. Proponents of the dastardly arms trade say that guns only kill innocent people when ...
Read Full Post
In the spring of 2001, while in Copenhagen, I went to Gun Nation, an exhibit by British photojournalist Zed Nelson. Nelson's opus, with book of same title, intertwined Americans' love of weapons with carnage:  victims' photos juxtaposed with images of domestic bliss, say, a man holding a pistol in one hand while cradling his infant in the other. Guns, mass shootings, and gang violence have been a part of America for decades. So why does every shooting generate incredulity in this Sisyphean landscape? Recently, on December 2, 2015, two heavily armed persons entered a community centre for the disabled in San Bernardino and killed at ...
Read Full Post