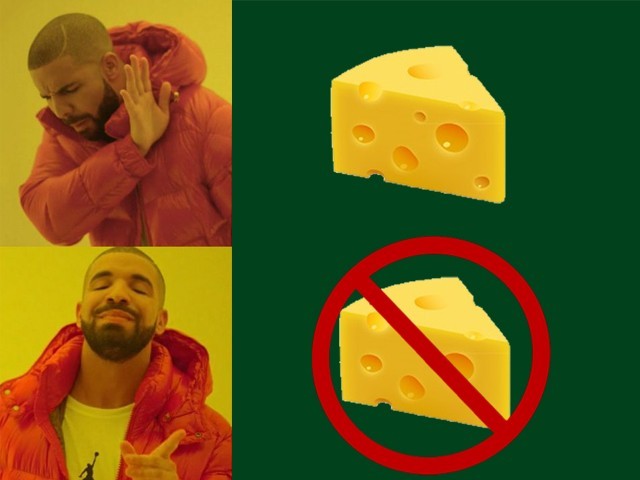 In the same month that the country discriminated against one of its economists for his religious beliefs, our cheese imports appear to have come under jeopardy. Coincidence? Certainly none of us expected karma to come knocking at our kitchen door so soon. When the Economic Advisory Council (EAC) assembled a few weeks ago, cheese was not expected to be revealed as the greatest villain in this economic tragicomedy. The session was held to discuss ways on how to avoid another International Monetary Fund (IMF) bailout. No, 15th time is not the charm! It was in this session that an economist – who ...
Read Full Post
Just about everyone loves pizza. If you're a pizza lover, chances are the phrase "too much" seldom crosses your lips, and you can but taste a world of cheesy, saucy goodness waiting to tickle your taste buds. The classic American pizza pie consists of a flat, open–faced round of bread–type dough topped with tomato sauce and cheese and any number of different toppings. Still there is a lot more to say about pizza than, "Make mine a large with mozzarella, mushrooms, and pepperoni." Pizza comes in many forms too – that just increases its awesomeness tenfold! So you get the ...
Read Full Post
According to family legend, I first fasted—for a day—at the age of four. I have no clear memory of this fast, although I do have the vague recollection of walking into the kitchen while my mom prepared iftar and her asking, "If you're fasting, why are you sucking on a lollipop?" Ramazan in our house was a big deal. Ramazan meant we could—at least for a month—pretend we were adults. I insisted on fasting the entire month starting at the age of seven.  My parents agreed, but with three stipulations: I had to wake up for sehri, eat whatever was served during sehri (generally, ...
Read Full Post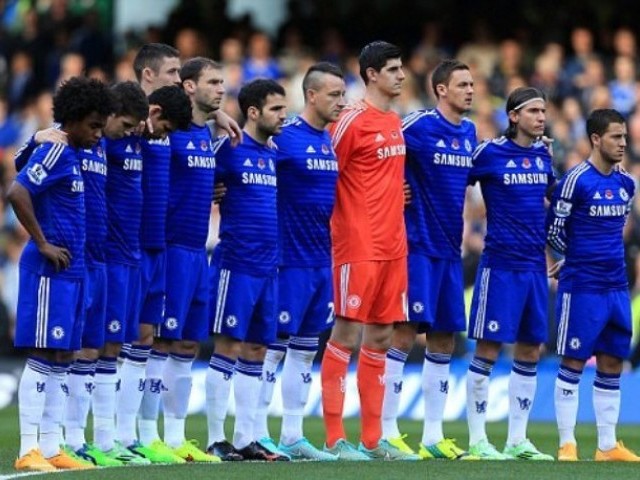 Professional football is fast turning into a theatre, with protagonists, antagonists and anti-heroes all vying to be at the forefront of this multibillion dollar industry. Would Zidane have retired a tragic hero had he been on the pitch to slot the winning penalty for France? Would Maradona be adored if he had not followed up his "Hand of God" with the greatest goal in history only minutes later? Diego Maradona tips the ball over England's goalkeeper Peter ShiltonPhoto: Rex Arguably no club epitomises this quite like Chelsea. A club which for decades was another middling English club ...
Read Full Post
Pizza is quickly becoming Pakistan's go-to-food for hunger pangs. Initially starting with the presence of outlets such as Pizza Hut, the industry has become considerably more Pakistani-centric with local startups such as 14th Street Pizza and New Yorker becoming household names. The focus has gone from a quick bite to artisan pizzas, brimming with top quality ingredients and unique flavours. One such novel idea is being introduced by Pizza Roulette, an eatery which focuses on natural, organic pizzas tailored to the local palette of Islamabad/Rawalpindi. I had the recent pleasure of visiting the place in Bahria Town Phase four, where it's located next to Frosty Café. As soon ...
Read Full Post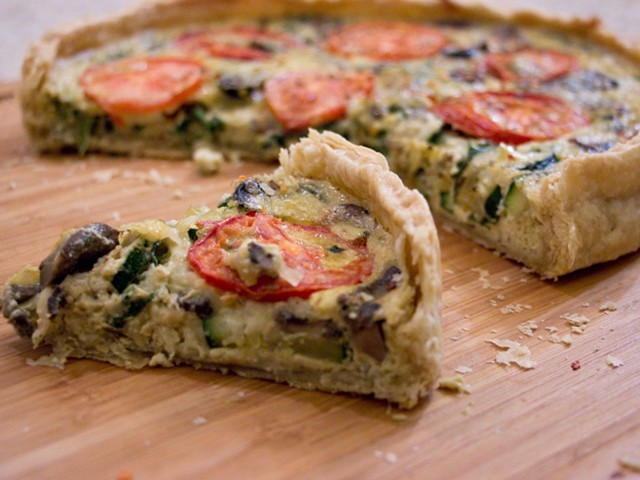 I love an omelette that is fluffy and loaded with vegetables and cheese. Hence, this quiche makes for a pretty fancy breakfast. It is one gorgeous looking omelette nestled in the flakiest pie crust. It's cheesy, creamy and has that perfect buttery crunch of the crust. If you want to make it a legit pizza quiche, go ahead and toss the vegetables in some pizza sauce. I like to leave that out. I do like sprinkling in some dried oregano for the familiar aroma of pizza. Season the vegetables really well and make sure that the pie crust is your ...
Read Full Post
It might be odd for many but a guy like me has also gotten frandship calls over the years. Partly because my voice didn't break for the longest time and the pervert on the other end didn't believe that he was, in fact, talking to a guy. Similarly, I had to pretend to be my sister when the pizza delivery guy called confirming the address. Pizza guy: Aap Mr Ali kay ghar say baat kar rahi hain? Me: Jee, main Ali ki behen hoon. However, though the history of my former voice seems interesting, it is not the point of this blog. It is in fact, about the annoyance of frandship calls that ...
Read Full Post
The waiter picked up my Naan. He saw my quizzical expression and said, "It's not hot anymore. I am getting you a fresh one." Then he comes back and asks in a solicitous whisper if I am enjoying myself. With such courtliness, how could I not? This Michelin star service was not at an exorbitantly priced restaurant. No, the setting of this delightful exchange was Waheed Nihari at Karachi's Burns Road a.k.a. food paradise. Ernest Hemingway called Paris a moveable feast – in the same vein, Karachi is an immovable feast and Burns Road the location. The food capital of Pakistan is reputed to be Lahore. I beg to differ. Lahore ...
Read Full Post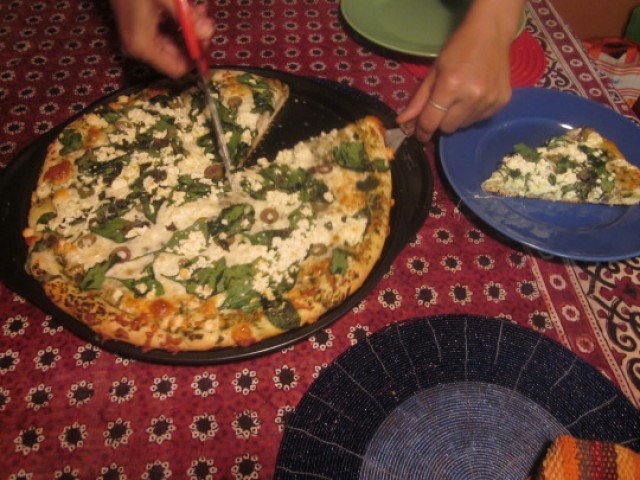 Pizza is Italian and everyone knows it. However, as remarked by a cousin from Italy, what Pizza Hut and other pizza places make are delicious food – not pizzas. A typical Italian pizza has an extremely thin crust and a crispy base. Interestingly, when you ask some friends who bake pizzas at home, they share stories of how they add many ingredients into the base including eggs, powdered milk, baking powder, baking soda and butter. Yet, many of them fail to deliver the necessary sponge or the crisp in the base you find in parlour-bought pizzas. However, the recipe that a cousin shared from ...
Read Full Post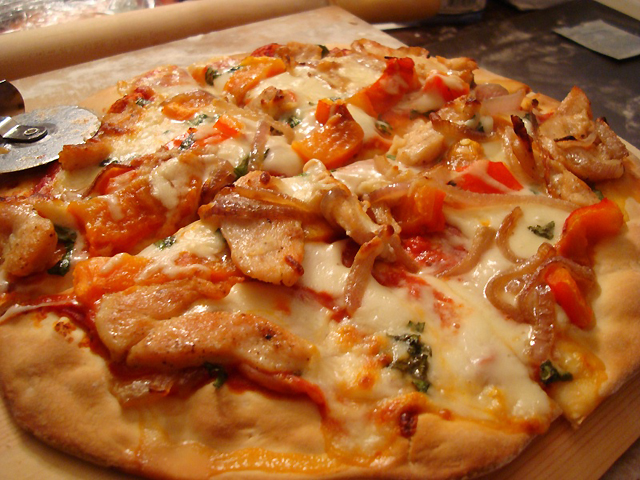 They got it wrong again. This happens every Ramazan. Every upscale eating place in Pakistan starts advertising their "all you can eat" offers. I think it's a poor choice of words. It should be "All you want to eat". Brings back memories of when we used to say stuff like "Teacher, can I go to drink water?" and they would scold us and tell us that it should be "May I go to drink water?" I can do a lot of things. Like leap off a building, for example. But the things I can do and the things I want to ...
Read Full Post